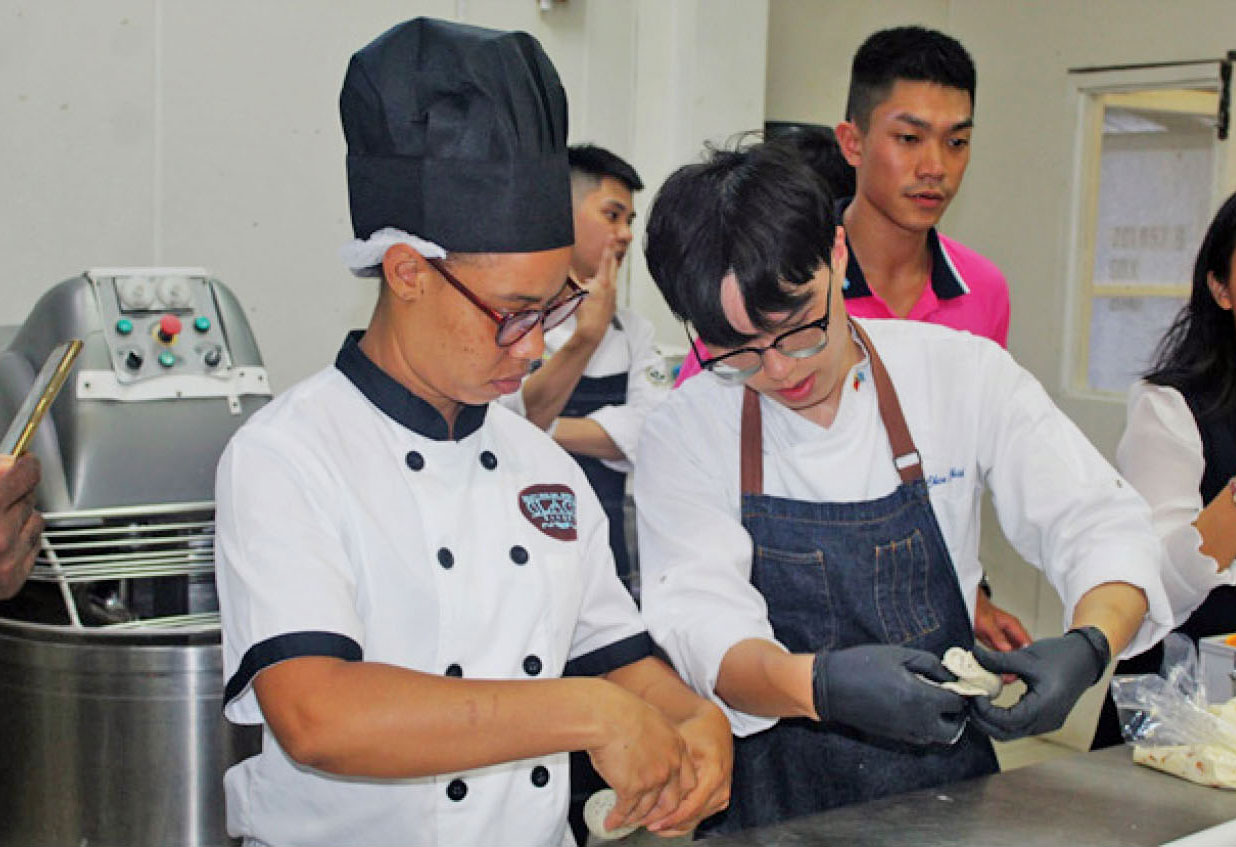 THE Ministry of Commerce and St. Lucia Bakers Association recently partnered with four Taiwanese culinary champions to launch two bakery workshops: at Mannee's Bakery at Corinth on Monday, September 4, and at Glace Bakery at Marisule on Wednesday, September 6.
Hosted for three hours on each day, the bakery workshop aimed to help local bakers improve their bakery skills, bread-making skills and create healthier and new items.
During the bakery workshops, the four Taiwanese culinary champions, who were among 40 Taiwan Youth Ambassadors on a one-week visit to Saint Lucia, demonstrated to members of the Bakers Association how to prepare three dishes: Pastry: Chicken and Mushroom Patty (with chicken in white wine), Bagel: Mango Cheese Bagel with Earl Grey tea flavor, and Dessert: Black tea and Cranberry Scone.
In attendance at the Wednesday baking workshop at Glace Bakery were His Excellency Peter Chia-Yen Chen, Taiwan's Ambassador to Saint Lucia; Mrs. Chen; Hon. Emma Hippolyte, Minister for Commerce, Manufacturing, Business Development, Cooperatives and Consumer Affairs; Ms. Sophia Alfay-Henry, Permanent Secretary of the Ministry of Commerce; Mr. Anthony Bousquet, President of the Bakers Association; Mr. Cyril Saltibus, Secretary of the Bakers Association; Ms. Constance Wang, Director General of Department of NGO International Affairs, Ministry of Foreign Affairs of the Republic of China (Taiwan); Ms. Elsie Tsai, Third Secretary, Taiwan Embassy; local bakers; and four Taiwanese culinary champions.
Before the workshop began, Ambassador Chen thanked the Bakers Association for providing the venues, equipment, ingredients and making all arrangements to facilitate the two workshops. He said the Taiwan Government has been working with the Ministry of Commerce, Manufacturing, Business Development, Cooperatives and Consumer Affairs on many projects in the past years, from youth and women economic empowerment, trade show to the Community Business Revitalization Project.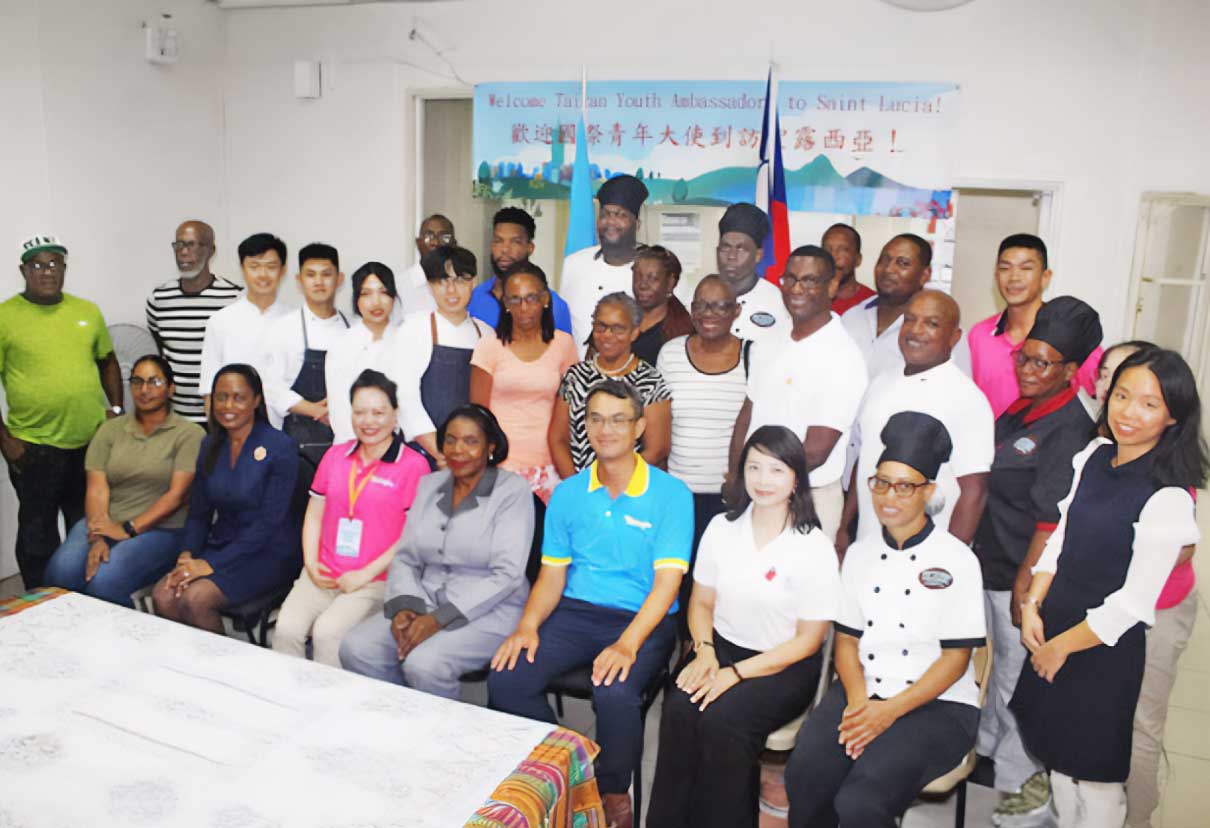 "These are all successful projects that have benefited many locals and youths in the community," he said. "Here, I would like to express my gratitude to Hon. Minister Hippolyte for her staunch support and assistance throughout all the implementation of these projects.
"This time, we invited four students to come to Saint Lucia to demonstrate their talents. They are all national champions in their respective professions such as bakery, Pâtisserie and Confectionery, and all participated in World Skills Competition. They have spent a lot of time to prepare and do the trial in order to best meet the needs of local bakers. I believe they can bring some new insight to participants."
Hon. Hippolyte extended a warm welcome to the Youth Ambassadors, noting that there was much to be gained from the exchange of cultures, adding that she hoped the experiences would redound to the mutual benefits of Taiwan and Saint Lucia.
"Consumers all over the world always want to taste something new and different, and I believe that the exchange that we have will result in new products from our Youth Ambassadors and new products from our bakers here."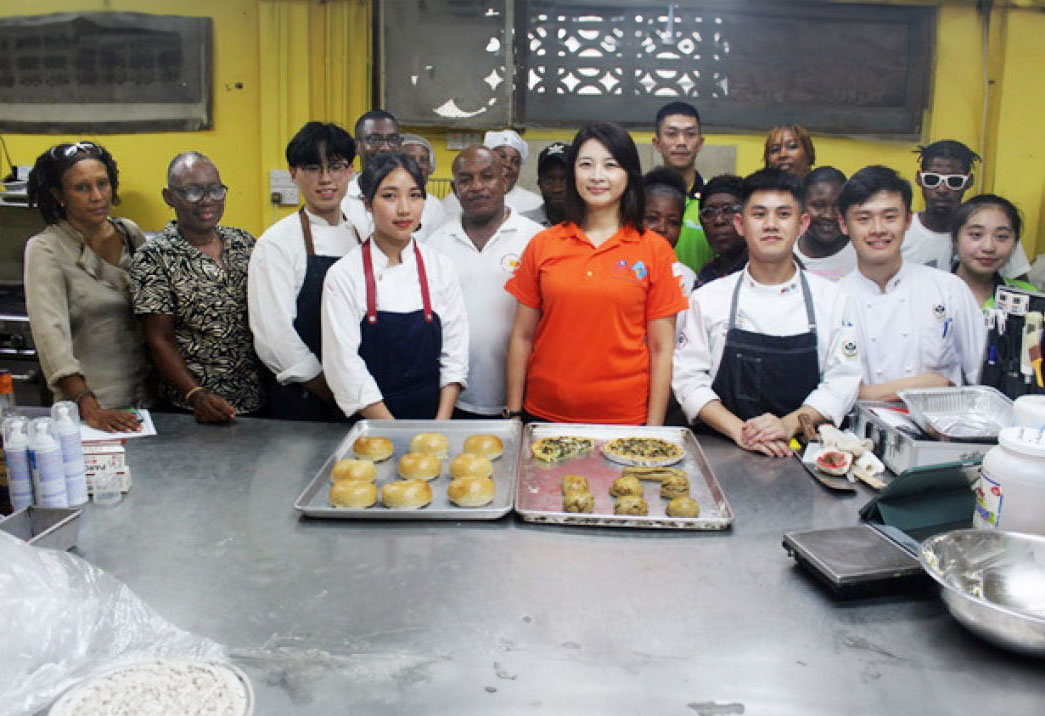 Hon. Hippolyte said the opportunities exist locally for bakeries to increase their product portfolio to cater to various events. She said her Ministry remains committed to ensuring that local entrepreneurship continues to flourish.