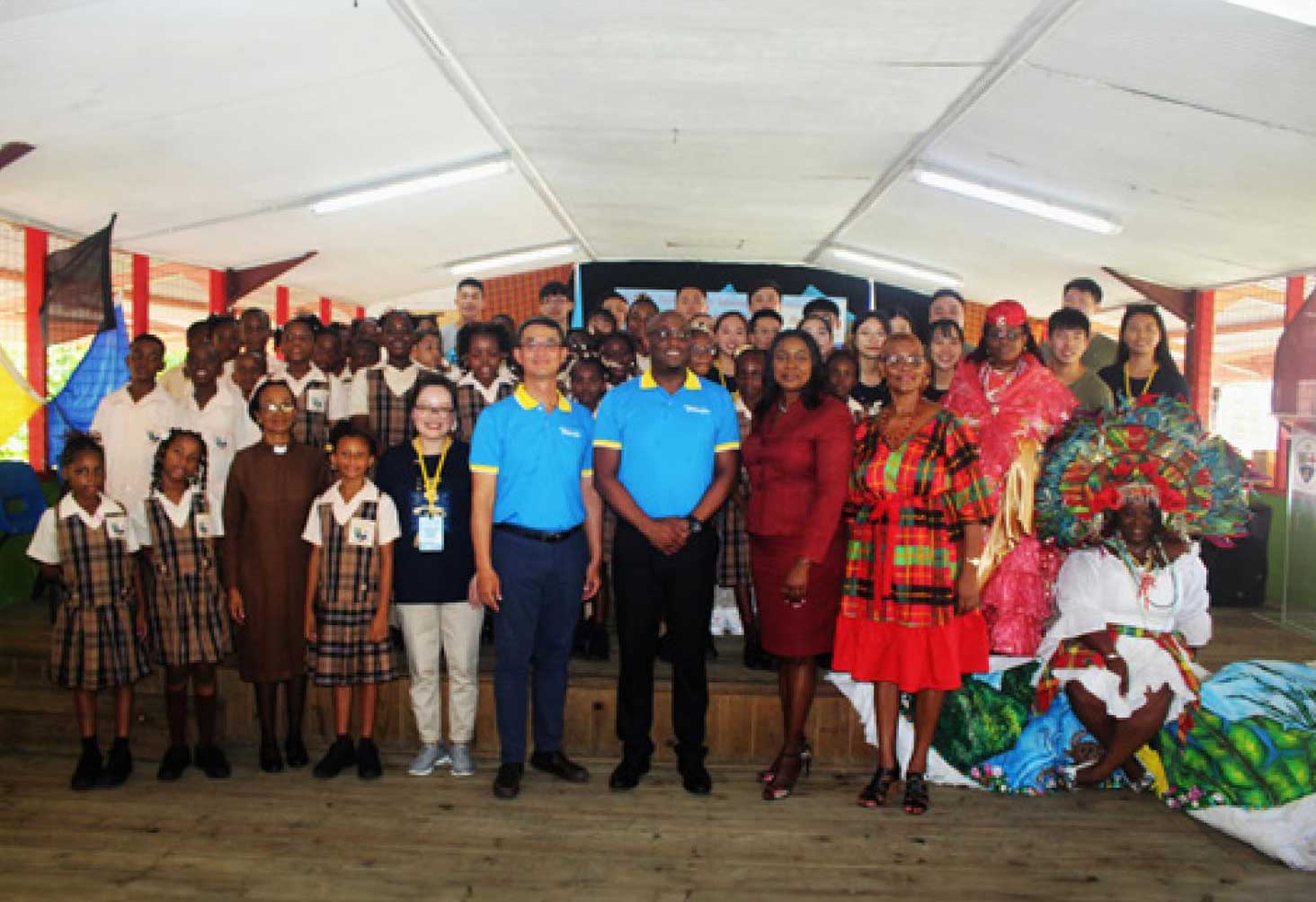 THE Embassy of the Republic of China (Taiwan) hosted a Taiwan Cultural Camp on Tuesday, September 5, 2023, at four local schools aimed at strengthening cultural ties between Taiwan and Saint Lucia.
The Cultural Camp was hosted for two hours each at the following schools: Dame Pearlette Louisy Primary School, Gordon & Walcott Memorial Methodist School, St. Joseph's Convent, and Leon Hess Comprehensive Secondary School.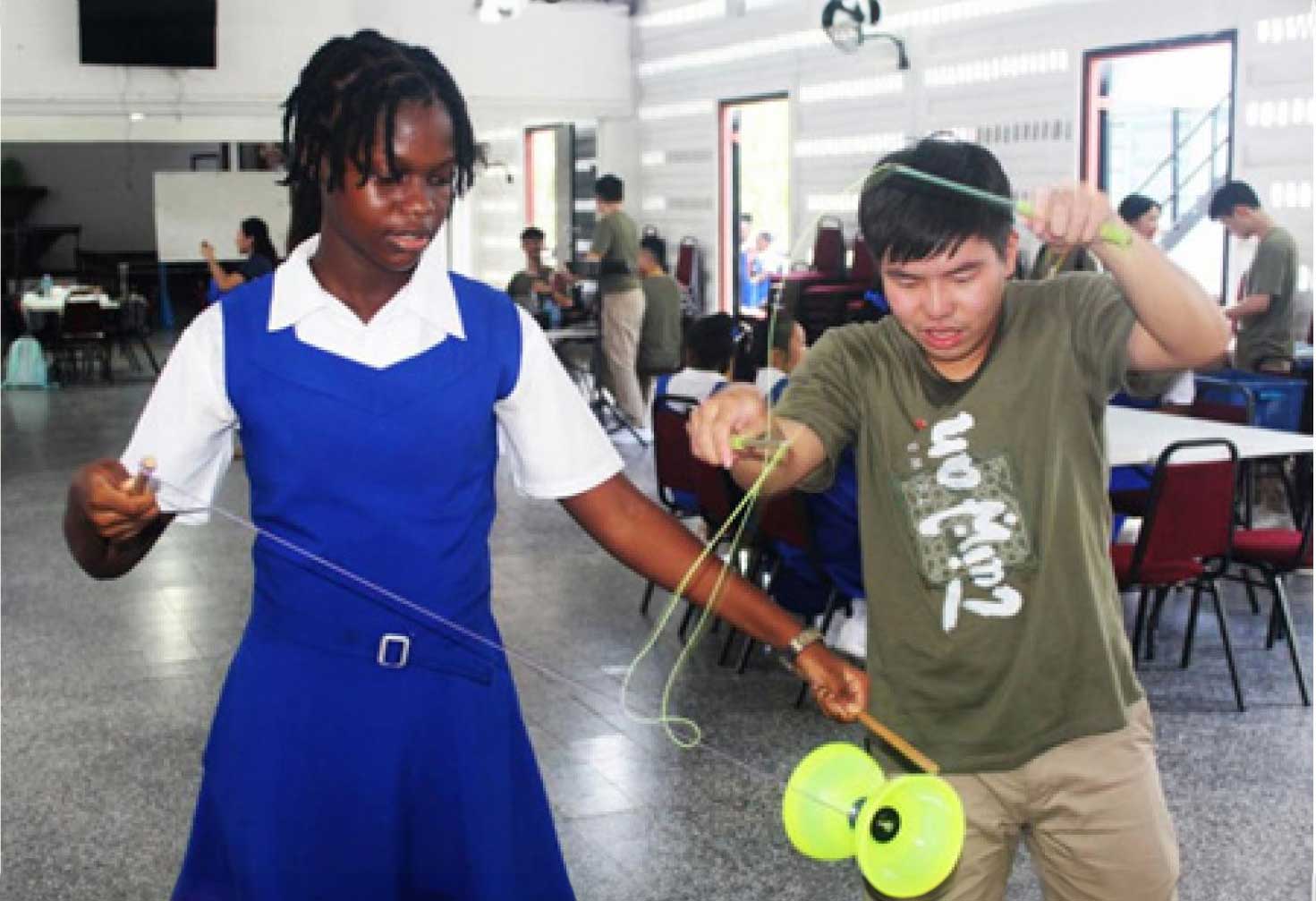 During the Cultural Camp at the Gordon & Walcott Memorial Methodist School on Tuesday morning, the Youth Ambassadors shared their cultural and special skills with the selected students and teachers. Activities on the day included Diabolo skills, traditional folk dance, learning more about Taiwan, playing Oriental instruments, Mandarin teaching and songs, and cuisine demonstration.
Also in attendance were His Excellency Peter Chia-Yen Chen, Taiwan's Ambassador to Saint Lucia; Hon. Shawn Edward, Minister for Education, Sustainable Development, Innovation, Science, Technology and Vocational Training; Ms. Beverley Dieudonne, Chief Education Officer; Mrs. Margaret Gabriel, Principal of Gordon & Walcott Memorial Methodist School; Ms. Ann Yarde, School Chaplain; and Ms. Constance Wang, Director General of Department of NGO International Affairs, Ministry of Foreign Affairs of the Republic of China (Taiwan).
During his brief remarks, Ambassador Chen said the purpose of the Youth Ambassador Programme is to promote cultural exchange and understanding.
"It not only allows our youths to experience firsthand the customs, languages, and lifestyles of different countries, but also brings in diverse culture to every visiting country," he said. "We believe that our world is richer when we embrace the mosaic of traditions, languages, and perspectives that exist within it."
Ambassador Chen also noted that the Gordon & Walcott Memorial Methodist School is the first and only primary school that is the sister school of Taiwan's Guting Elementary School.
"It is meaningful to hold a cultural camp here to build upon the foundation of this international cooperation," he said.
Meanwhile, Hon. Edward said Taiwan has been one of Saint Lucia's best friends, and has assisted Saint Lucia in many areas, including healthcare, education, national security, infrastructure, and agriculture.
"Today I want to place on the record the collective gratitude of all the people of Saint Lucia, of course, led by Hon. Philip J. Pierre, and to say thank you for all you've done for us," Hon. Edward said.
The Cultural Camp forms part of the activities that the 40 Taiwan Youth Ambassadors will engage in during their one-week visit to Saint Lucia.