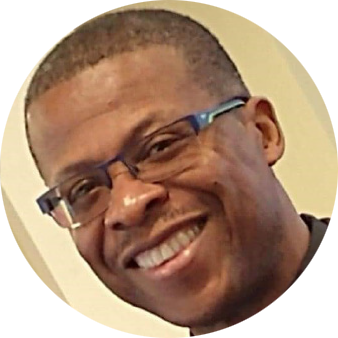 IN our earthly society's, those with high positions, comfortable incomes and power hardly interact with those of low status, meager incomes and little power. The two usually live on opposite sides of the tracks. This daily reality has a way of leading us to form an image of God who picks sides. So it is common to see that one group has a view of God that favours them while another holds the same for themselves causing us to miss the experience of truly worshipping Him in spirit and in truth. 
Jesus Demonstrates God's Care for Us All
Matthew 9:18-22 tells us: "While He spoke these things to them, behold, a ruler came and worshiped Him, saying, "My daughter has just died, but come and lay Your hand on her and she will live." So Jesus arose and followed him, and so did His disciples. And suddenly, a woman who had a flow of blood for twelve years came from behind and touched the hem of His garment. For she said to herself, "If only I may touch His garment, I shall be made well." But Jesus turned around, and when He saw her He said, "Be of good cheer, daughter; your faith has made you well." And the woman was made well from that hour.". According to Mark 5:22 the ruler referred to in the above verse was Jarius, a leader of a synagogue. He was possibly a man who was revered, trusted and deserving of honor according to many. How fantastic that a man of Jarius' social stature was confronted with a trial that caused him to fall at the feet of Jesus and beg him earnestly for the resurrection of his dead daughter?
While walking through a thick crowd behind Jarius, Jesus' attention was captured by a desperate woman whose name we may never know. This woman had been suffering with a sickness of some sort for twelve years. Imagine, for the last twelve years her mind has been bombarded with questions regarding her health. By this time, she was probably penniless after spending her last savings and maxing out her lines of credit to see physicians who provided her no relief. It's possible that she heard the discouraging words: "there is nothing that could be done for you." Whatever it was, this woman was determined to get close enough to the man who restored the health of lepers, gave sight to the blind and fed thousands with a kid's meal. She said to herself: "If only I may touch His garment (clothes), I will be made well." Matthew 9:21.
Jesus, after being touched, stopped to inquire who it was that touched him. Its possible that Jarius thought it was an insignificant matter since there was a crowd of people who were touching Jesus. Could it be that in this experience even Jarius was being made whole from realizing that the Man of Wonders was not so focused on serving the needs of a man in a high position that He didn't recognize the cry of a nameless woman? A woman who was possibly turned away from the synagogue who she sought for help? Could it be that Jarius had become so isolated from the "common" people that this realization helped raise him from the death of empty formalism to live with the burning love for service to those in need? I don't know, but I think its worth considering.
What was it about this woman's touch that caught Jesus attention? The Ministry of Healing provides insight: "In that one touch was concentrated the faith of her life, and instantly her pain and feebleness disappeared." It continues and says: "He (Jesus) could distinguish the touch of faith from the casual touch of the careless throng." Pg.39. God is able to read the motives of our hearts and knows when we are approaching him through anchored faith versus casual routine. He knows when we are risking all versus holding back a safety net in the reserve. With a synagogue ruler on one side and a nameless woman on the other, Jesus strengthened her when He said: "Be of good cheer, daughter, your faith has made you well." Matthew 9:22. He then continued forward and performed the miracle requested in the life of the ruler's daughter.
As we read this passage, let's highlight that Jesus cared enough for the educated and influential Jarius to raise His daughter without compromising His love for the woman who was of the lowest in society. He demonstrated that He is the same Savior and Healer of all classes, groups and nations. The cross on Calvary reaches those in the East, West, North and South leaving none excluded from God's love.