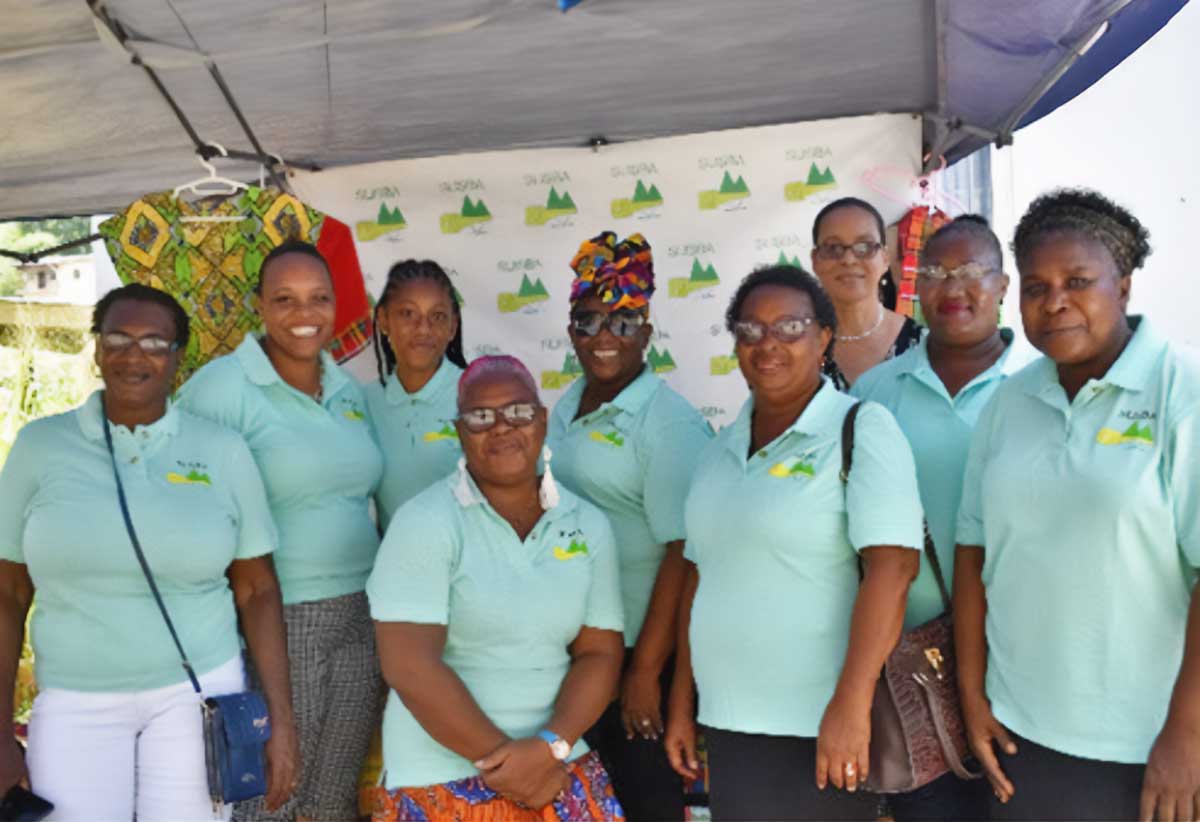 As part of its activities for Creole Heritage Month, the Saint Lucia Industrial and Small Business Association (SLISBA—through its Beauty and Fashion Cluster), invited entrepreneurs to display their products for public viewing yesterday.
The event took place in La Pansee and is the beginning of a series of activities scheduled for October.
Both SLISBA and the Cluster hope to bring greater awareness to Creole Heritage whilst promoting local products and the people behind them. That's according to Samantha Alexander, Chairperson for SLISBA's Beauty and Fashion Cluster.
"We're here today to launch our Jounen Kwéyòl activities. We'll be doing pop-up shops at different locations so we just want persons to see a few of the pieces that we will be presenting. We'll be having pop-up shops at Blue Coral, Baywalk… and we also will be inviting some of the schools to some of these pop-up shops," Alexander said in an interview on Tuesday.
"We'd like persons to come and patronize from our different business persons. We've had events like this in the past but we want more participation from our local people," she added.
Seven entrepreneurs showcased their items in La Pansee yesterday, however Alexander said more entrepreneurs will be coming on board in the future. Yesterday's event was just a sneak-peak of what's in store, she said.
Alexander also invited entrepreneurs (who are not members of SLISBA) to join the organization so that they can participate in events like this. To do so, non-members must "fill out the registration form on SLISBA's website."
"We are hoping that more entrepreneurs will participate," said Alexander, who is also the Creative Director of 'Suzy Designs'.
"I have a booth here as well; I have been in business for almost seven years now," she said.
The activity provided the entrepreneurs with another opportunity to reach the public. And they took full advantage of it.
Janene Emlyn Artill of 'Em's Creations' who has been a member of SLISBA for just under a year said "as a member of SLISBA, I get opportunities that I don't get sitting at home—my business is home based, and with SLISBA I get the opportunity to go out and showcase my items."
"It has benefitted me I must say," she added, noting that for her pieces, she used "madras colours without actually using the madras and African print."
"I do this full time, it's a bit of a challenge especially since I'm a mother, but with the help of SLISBA I'm hoping to do even better," she said.
Another entrepreneur, Lucina St. Ville from Vieux Fort, said "Sometimes people don't know what you can do but (at events like this) they get an opportunity to see… I registered with SLISBA a few months ago and I'm satisfied with the results I've gotten so far. With SLISBA I'm able to market my business."