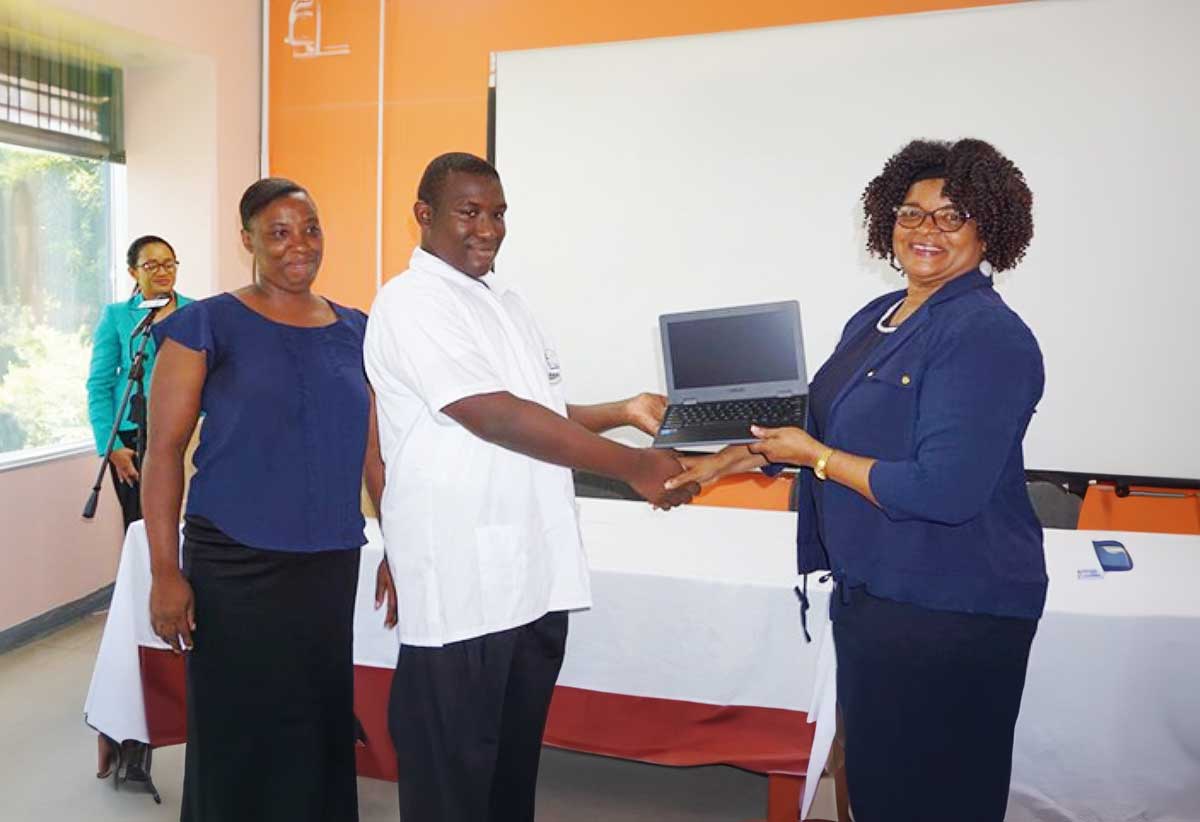 Parliamentary Secretary in the Ministry of Education Pauline Antoine-Prospere, this week, updated reporters on the state of affairs at the island's learning institutions since the reopening of the school term.
She explained that staffers within the department visited schools across the island to ensure things were in place for a smooth reopening. The ministry official added that though staffers experienced some challenges during the first week of school, nonetheless, they were able to perform necessary repairs to some structures.
However, there was an exception to the Bocage Secondary School as the facility was temporarily closed due to dust particles from adjacent road works in the vicinity affecting teachers and students at the school.
"We had to close school (last) Thursday, to allow the Ministry of Infrastructure to surface the road. So, this week, everything is back in place … we also had some hiccups at the Dennery Primary and it had to do with the conditions in the classrooms where teachers complained of ventilation," said Antoine-Prospere.
In the meantime, the ministry has facilitated the requisite repairs and classes have resumed at the school.
The minister explained that there had been prior notification about the schools identified for repairs, but the funds approved by Cabinet for these repair works were for schools affected by Tropical Storm Bret. The schools identified included, Vieux Fort Primary, Belle Vue Combined, Mongouge Combined, and other schools impacted.
"Work is still underway at these schools and we are making good progress, however, we were able to work with the principals to ensure that all students were in school on the first day," she said.
Meanwhile, the government has awarded educational assistance to students under the Post Primary Alternative Pathway Programme (PAP) which caters to unique educational needs.
According to a spokesperson, the Ministry of Education has received tuition and registration assistance for 37 students enrolled at the Centre for Adolescent Renewal and Education Limited (CARE). This is in keeping with its mission to enable all learners to realize their full potential in their fields of interest by facilitating affordable, equitable quality educational experiences that empower them with the knowledge, skills, and values conducive to achievement in a 21st Century environment.
The students are part of the first and second cohorts of PAP, which is an initiative that began in 2022, in partnership with CARE. This targeted intervention strategy is designed to provide students with additional support through adaptive pedagogical methods beyond primary school to cater to their unique educational needs.
The new cohort of students each received a laptop to help with their new journey.