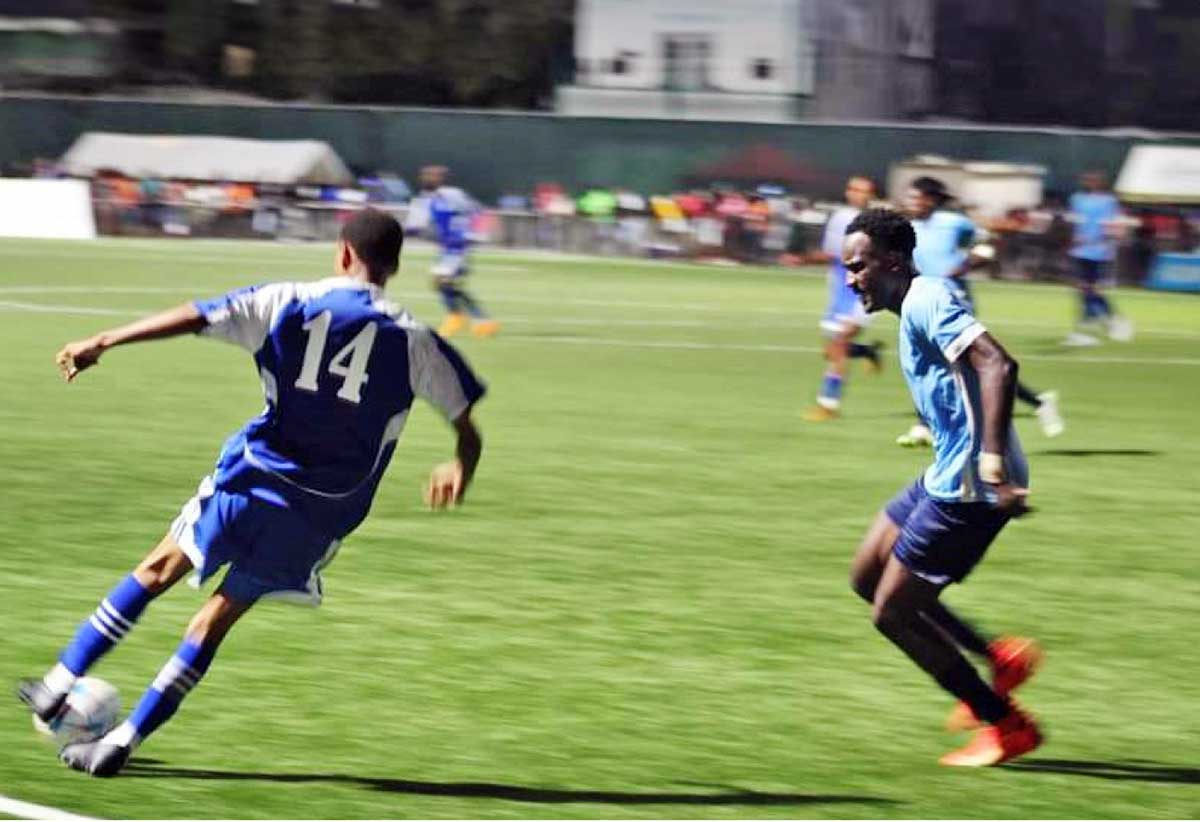 This season's Blackheart Knockout Football [BKF] Tournament- dubbed 'Bigger and Better', kicked off last weekend, at the Dennery Playing Field.
The opening round matches got off to an 'electrifying start' with a record 15 goals scored bringing much excitement and friendly rivalry to the fans.
Last Friday La Clery got the better of South Castries 2-1, in a competitive matchup that saw both teams creating numerous chances.
Former Blackheart Champions Mabouya Valley were in winners' mode as they beat Vieux Fort North 2-0.
Last Saturday, another double-header was played at Dennery; and in their quest for glory this season, the northern-based team favourites Gros Islet beat Laborie 3-1.
Defending champions – Dennery delighted their fans playing on home turf by defeating South Castries 6-0.
Today (Wednesday), the Blackheart Productions train moves to Vieux Fort with a double-header at the Philip Marcelline Grounds [PMG].
The matchups are as follows:
Desurisseaux vs. Roseau Valley – 6. 00p.m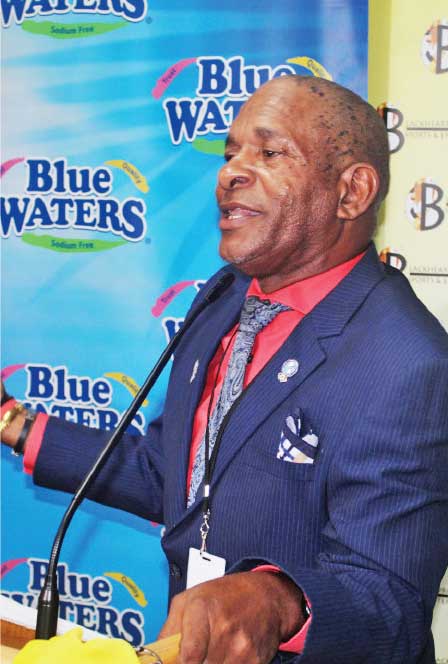 Vieux Fort South vs. Micoud – 8.00p.m.
In recognition of the BKF's 21st anniversary year, since the tournament began Blackheart Productions CEO, David "Shakes" Christopher was in a no-nonsense mood as he chastised the corporate sector for neglecting to support sports development initiatives like the BKF Tournament that have produced outstanding players, some of whom have gone on to ply their trade overseas and others gaining national representation.
He, however, acknowledged the input of the respective sponsors who have teamed up in this "partnership" to help make a deal of this milestone journey. Notably, Windward and Leeward Brewery Limited [WLBL] through its Guinness Brand has been on board since the inception of the BKF Tournament.
Christopher argued that sports and athletes generally, on the island were not getting a "fair share of the pie".  He said it was an indictment on the business sector that they were not there to support the young athletes.
He noted that at least 90% of the participants involved in this season's competition were youth since the older players were making their way out.
Christopher declared that while the tournament has maintained its mandate of Uniting Communities through Sports, there is a need for the corporate sector to play a more pivotal role in the overall sports development thrust in the country.
He identified entities such as the National Lotteries Authority (NLA), the Saint Lucia Olympic Committee (SLOC), and the Ministry of Youth & Sports for their continued input in support of sports and the nation's athletes "to realise their dreams and try to create champions and better citizens" otherwise the country would be "doomed".
He contended that the corporate sector in regional territories like Jamaica, Guyana, and others makes substantial contributions towards the development of their country's athletes. "The corporate family in those countries invest in the youths …the youths are our future, we have to encourage them and provide incentives.
"Corporate Saint Lucia must pay more attention to sports in Saint Lucia."
President of the St. Lucia Football Association [SLFA] Inc., Lyndon Cooper said that this year's Blackheart theme: "Shoot Goals, Not Bullets", is part of the message that the SLFA is also promoting in its campaign against violence.
Cooper said the SLFA remains committed to the growth and development of the sport in Saint Lucia and has made the necessary investments in its programmes, including in officiating. However, he added, the SLFA will not condone disrespect for match officials from players and technical staff, including issuing threats.
"Football is a unifying sport and we must continue to maintain this," Cooper said. "So, I want to make it abundantly clear that the referees are going to be instructed to deal with dissent. Once it gets to the SLFA, the SLFA is going to deal with the issue in conformity with the rules."
Following an incident between a match official and team head coach during the final of this year's Blackheart Big 8 Tournament at Dennery Playing Field on September 3, the Anse La Raye team was replaced by Roseau in this year's Blackheart Football Tournament.
Former national footballer and professional player, Earl "Ball Hog" Jean cautioned the players and technical unit about their conduct on and off the field of play. He said match officials need to be respected even when emotions get the better of coaches and players.
"There's a certain amount of respect in the game. The officials and players have to understand their boundaries when they're playing," Jean said. "Fair play comes into it, that's the role of FIFA which has been mandated to all organizations, (and) we're supposed to respect that."
The remaining BKF fixture for the week is as follows:
September 16th Soufriere Stadium – Marchand vs. Canaries -6.00p.m.
-Soufriere vs. Babonneau – 8.00p.m.