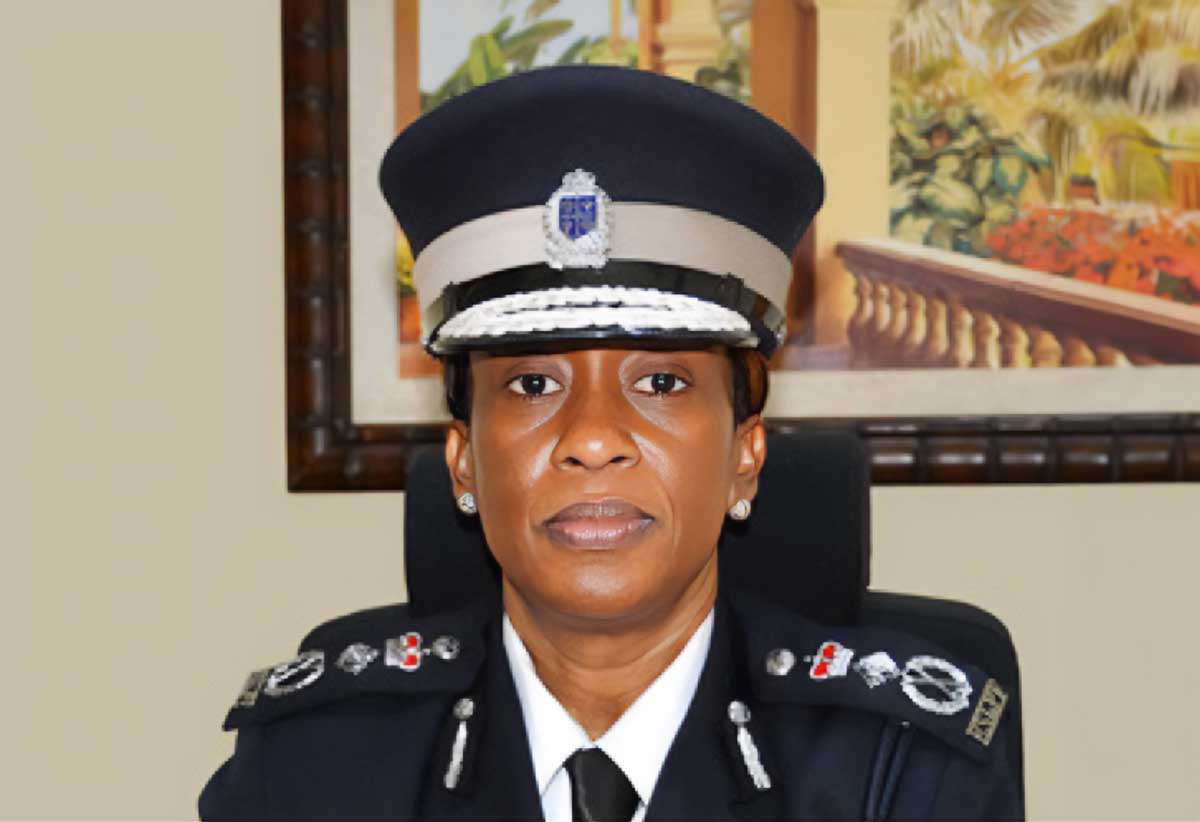 Prime Minister Philip J. Pierre has indicated that the appointment of Commissioner of Police Crusita Descartes-Pelius is all in keeping with the government's strategy for a succession plan within the ranks of the Royal St Lucia Police Force (RSLPF).
He said there is a core of young and capable officers within the RSLPF, but there is a need to provide the requisite training so they can gain competence and experience in the field.
Pierre, the National Security Minister, stated that COP Pelius' appointment will be for one year, to allow a smooth transition into new leadership in the Force.
He explained that after this year, the RSLPF will be under the ranks of "new and younger leadership"; the new COP's appointment took effect on September 1.
"We needed that training, that period of transition for training and other matters," Pierre told reporters aside from a cabinet meeting on Monday.
The national security minister added that the transition "would allow us time to usher in new leadership into the police force."
Descartes-Pelius was first appointed in October 2022 as the first female Top Cop and has served the RSLPF with distinction for over thirty years, until June 2023.
Commenting on the stewardship of Acting COP Ronald Phillip who held the reins over the past 10 weeks, he said "Mr. Phillip did a sterling job as Acting Commissioner of Police."
Pierre listed among other accomplishments, the Acting COP's role in speeding up the process of the delivery of passports to the public. Subsequently, he said, employees within the Immigration Department will be moving into a new building.
He noted that during the implementation of the "Suppression of Crime Act," Phillip played a major role in ensuring "that Act came into being."
The national security officer explained that the training will include participation from all senior officers within the RSLPF. In addition, the government has solicited the assistance of several "friendly governments" to support this venture.
Pierre noted that the government has embarked on the renovation and construction of police stations across the country, and the construction of a new Police Headquarters to house officers attached to the Gros Islet Police Station is a priority. He said also that 30 new vehicles have been added to the RSLPF's fleet of vehicles and 70 recruits joined the Force recently.
Commenting on the thrust in the fight against crime, the national security minister asserted: "It's a work in progress …and it's been a recurring problem."
Nonetheless, he said, government remains committed to providing the resources needed to the nation's security forces.
The government looks forward to the support of all officers as it commits to preparing officers for future leadership positions and the strengthening of the police force.
Referring to criticism from opposition forces on the government's handling of the crime situation, PM Pierre noted: "The government will remain focused and will do what we have to do … and I'm making a plea and asking everyone— churches, and civil society, let us get together to deal with the crime problems in this country."