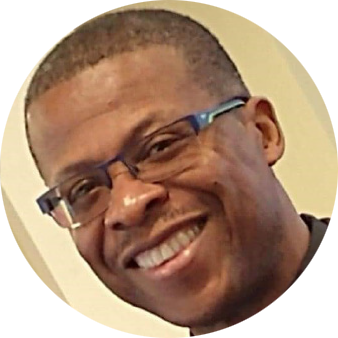 Question: what did you sow?
Reaping your own harvest.
One bright day in late autumn/Fall, a family of Ants were bustling about in the warm sunshine, drying out the grain they had stored up during the summer, when a starving Grasshopper, his fiddle (violin) under his arm, came up and humbly begged for a bite to eat.
"What!" cried the Ants in surprise, "haven't you stored anything away for the winter? What in the world were you doing all last summer?"
"I didn't have time to store up any food," whined the Grasshopper; "I was so busy making music that before I knew it the summer was gone."
The Ants shrugged their shoulders in disgust.
"Making music, were you?" they cried. "Very well; now dance!" And they turned their backs on the Grasshopper and went on with their work (Readworks).
Like the grasshopper, one day, and it may be soon, we will have to dance to the music we are making.
One day we will have to eat the meal we prepare. The problem is that if the notes were out of tune, discomfort will be the result. And, if the food you make is unhealthy, the results later might be pain in your body or even death.
If you did not prepare for the Winter during the Summer and Fall, life becomes miserable when the dreadful cold comes.
Urgency in preparation for reaping
In the same way, the judgement you received when Jesus returns is dependent on how you prepare today.
Before you know it, death may knock at your door, or Jesus may break open the sky; harvest will be here, but the question will be what crop will you reap?
We are so taken in this life that we forget Jesus predicted that he would return to Judge our deeds here on earth. Jesus said, "Look, I am coming soon! My reward is with me, and I will give to each person according to what they have done.
2 Peter 3:10-11, But the Day of the Lord will come as a thief in the night, in which the heavens shall pass away with a great noise, and the elements shall melt with fervent heat. The earth also and the works that are therein shall be burned up.  Seeing then that all these things shall be dissolved, what manner of persons ought ye to be in all holy manner of living and godliness.
The fact that he said he is returning soon puts the obligation on us to prepare for his return today. Not tomorrow! Some of us believe that we still have time. However, procrastination, like the grasshopper, could bring about our demise. You see, the devil does not care what you intend to do, as long as you don't do it today. The bible said now is the accepted time, today is the day of salvation.
But what should a person do in preparation for the judgement?
First, is acknowledgement of your sins and have faith the Jesus will forgive them.
Act 2:38, Then Peter said unto them, Repent, and be baptized every one of you in the name of Jesus Christ for the remission of sins, and ye shall receive the gift of the Holy Ghost.
We all are sinners, and in order for our sins to be forgiven, or be erased, we must acknowledge that we have sinned. Some people may think that they have not hurt anybody and so they have no sin – that is not true. For the bible says in 1 John 1: 9-10, If we confess our sins, he is faithful and just to forgive us our sins, and to cleanse us from all unrighteousness. If we say that we have not sinned, we make him a liar, and his word is not in us. So, our first act in preparation is repentance and seeking and believing in Jesus for forgiveness.
Second, we must work in his light:
John 8:12, Again Jesus spoke to them, saying, "I am the light of the world. Whoever follows me will not walk in darkness but will have the light of life." Therefore, we must follow the teachings of Jesus.
Third, setting allegiance right: no man can serve two masters.
You can either put God first or your own business first. Jesus said, if you are to follow me, you must deny yourself and follow me. If you follow him, you will receive all your needs. He said if you put me first, I will provide all your necessities.
In your preparation for his return, adhering to his teaching is critical and making him a priority is crucial.
Reaping the good crop. 
Still, one of the most valued reasons we are to be ready is the rewards that are waiting for those who are prepared.
Rev. 14: 13, And I heard a voice from heaven telling me to write, "Blessed are the dead—those who die in the Lord from this moment on." "Yes," says the Spirit, "they will rest from their labors, for their deeds will follow them." Jesus himself said, I go a prepare a place for those who follow me. He said in my father's house are many mansions.
So, for prepared people, a mansion is one of their rewards and they will reign with him for a thousand years.
But for us to receive those rewards, we must prepare today. Again, the bible said "now is the accepted time, today is the day of salvation, harden not your heart.
Today if you are reading this sermon, I invite you to accept Jesus as your savior from the sin and the hell that is to come, and prepare to go with him when he returns.