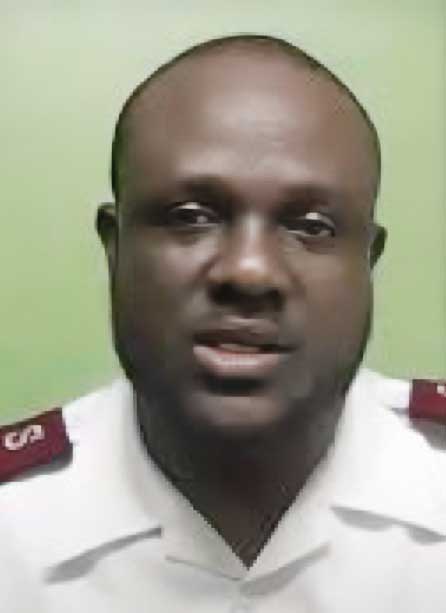 Wousdel Louis Commanding Officer of the Salvation Army this week revealed some of the organization's plans for 2023 and called on the public to show its support to the Army.
The Salvation Army is hoping to launch a new feeding programme this year and also has its eyes set on a new building. According to Louis, both are necessary.
"Every year we have some new initiatives that we want to take in order to make the work a little better because we are dealing with people and our aim and objective is to help those who are less fortunate in Saint Lucia," Louis said in an interview with THE VOICE.
"We want to start a feeding programme in Vieux Fort and we also want a house so we can feed people. We feed 120 people from Monday to Friday. The building was not built for that amount and day by day they (numbers) are increasing. We want to feed the people with dignity and respect. I am not saying that we don't do that now, but we want to find a location where we can put them to sit together and have a devotion with them, share a bible verse with them and they can sanitize themselves, (etc.) That is our plan for this year, we are looking for a location in town so we can help them; make them feel that they are human beings too," he added.
Louis noted that the organization needs all the support that it can get. He also said that the feeding programme was supposed to kick off last year.
"We were going to open it last December but our representative (fell) sick so we left it for when she gets better… these are two of our major plans that we have for this year but we cannot do it by ourselves, we need the assistance of the citizens of the country; donors and sponsors. If we can find someone to provide the location for us it will be better for us," the Commanding Officer noted.
"Some people have already called to (offer assistance). Some of them will give chairs, some will give tables (because we will need) a lot of things," he added.