THE British High Commission has partnered with the Canaries Community Improvement Foundation (CCIF) to tackle a long-standing flood-related issue in the community.
The High Commission has funded a project initiative by the CCIF to strengthen and stabilize the banks of the Canaries River, which during periods of heavy rainfall, overflows its banks.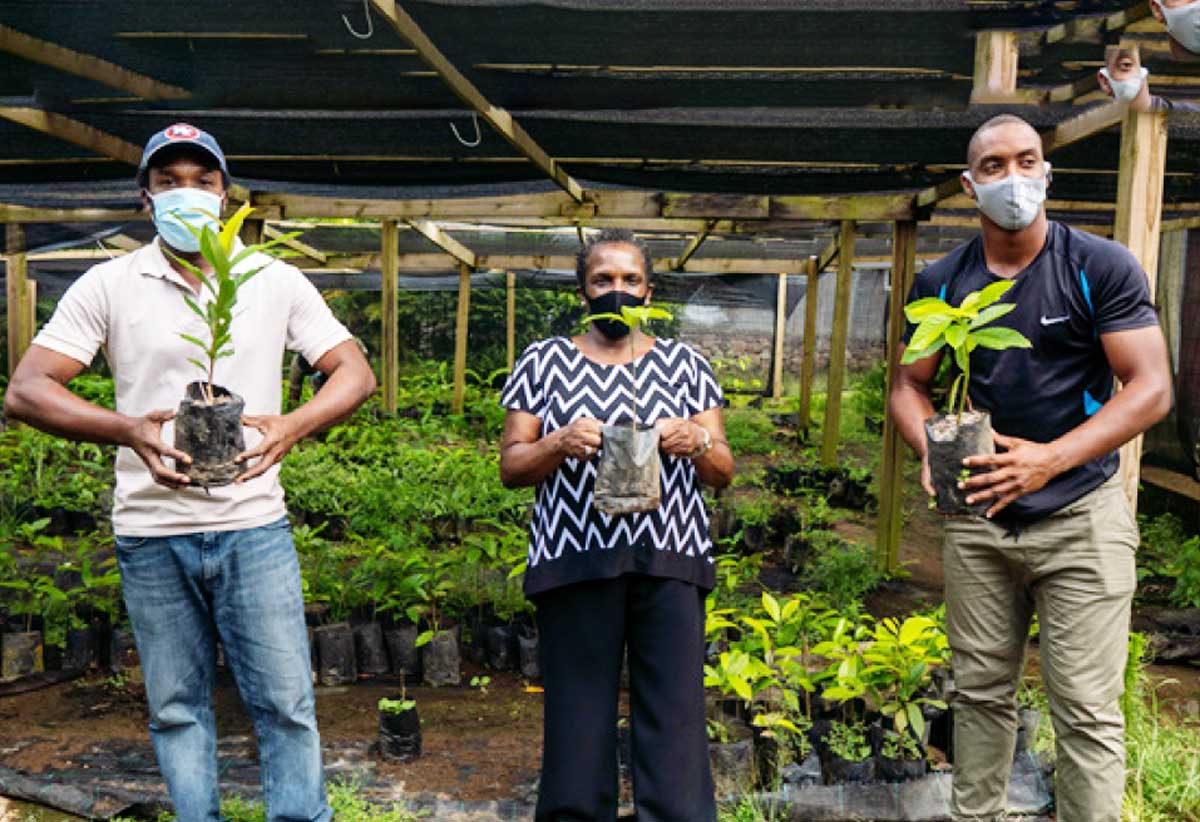 This leads to the community's water system being shut down causing water shortages and other flood-related challenges. The project involves the systematic planting of the vetiver grass along the riverbank, which stabilizes the soil and makes the bank resilient to flooding.
Resident British Commissioner, Steve McCready, was delighted that the High Commission was able to fund the project and bring much needed relief to the Canaries community. He said that this project was "an ideal nature-based solution to tackle a problem which has affected this community for a long time but which is growing worse with the effects of climate change".
McCready highlighted that the UK government was committed to working alongside local partners such as the CCIF to confront the challenges caused by climate change and its adverse effects on communities like Canaries.
Project leader on the CCIF initiative, David Henry, was very grateful to the High Commission for its major support of the project. He pointed out that apart from the benefits of building the resilience of the riverbank, the initiative also provided remuneration to some unemployed youth who were working on the project.
These young people were also learning skills and knowledge on the techniques of planting the vetiver grass, which would be very valuable. The Forestry Department also contributed to the project via a donation of over 300 plants that were being planted alongside the vetiver grass to help stabilize the riverbank. Additionally, Fauna and Flora International's Adams Toussaint provided expertise and guidance on the execution of the project.
The Inter-American Institute for Cooperation on Agriculture (IICA) has also fully endorsed the project and commended the High Commission for its support.
As the UK prepares to host COP26 this November in Glasgow, the UK Government via the High Commission, has funded a slew of climate change-related projects such as this one. The UK's priorities for COP26 include adaptation and resilience, energy transition and nature-based solutions.