FELICIA Monrose's son vanished without a trace in 2012. Today, she's left with more questions than answers. It's a mother's worst nightmare and for her it seems, it's one that just won't end. Although many individuals have forgotten about Justus Monrose, his mother will always remember her dear son.
Monrose hails from the Marchand community. The mother of 10 has been struggling to find information about her missing son for the past eight years.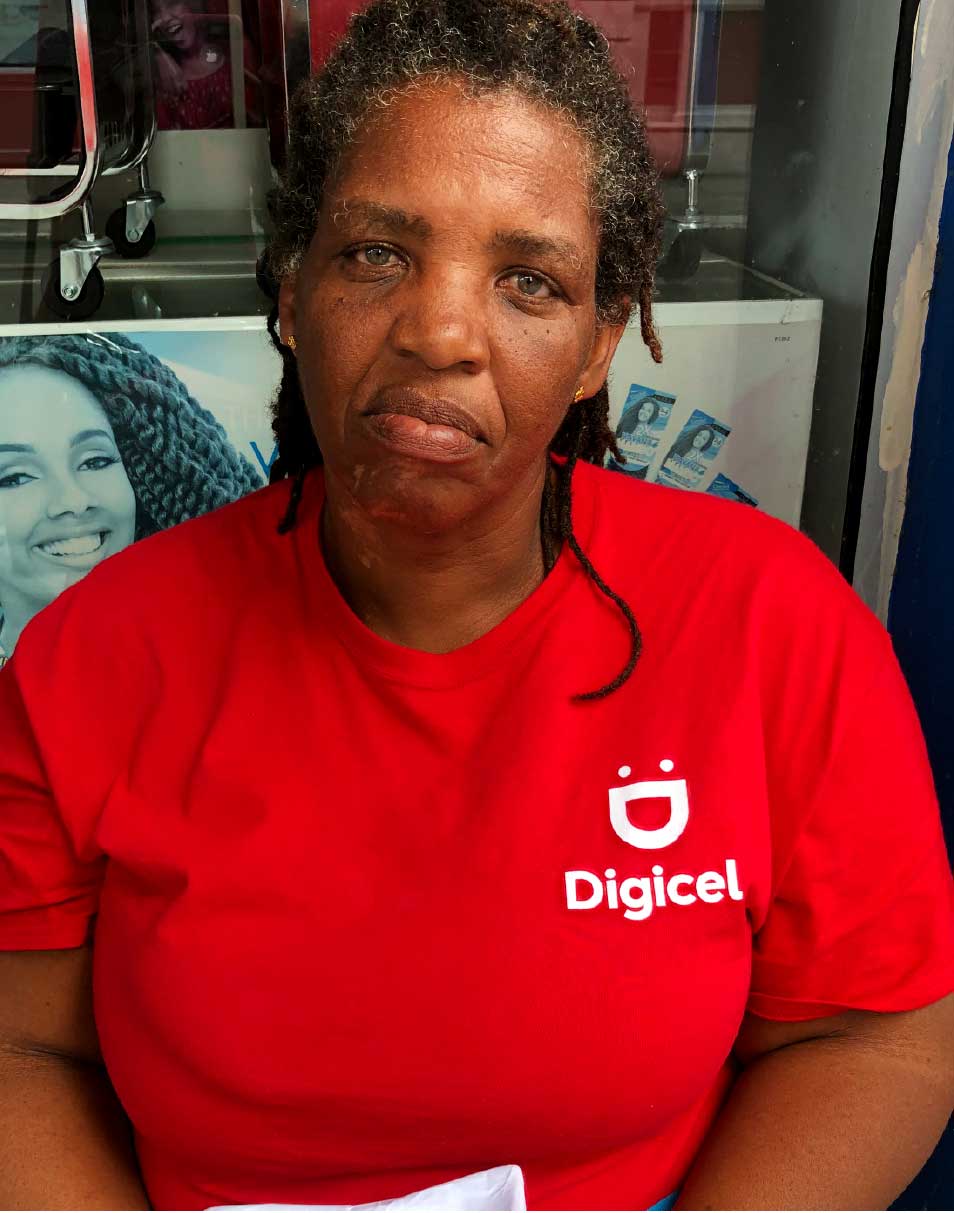 "He was thirteen years old when he went missing. He didn't go to school that day since he wasn't feeling well. In the afternoon, I sent him out to buy fish; he even took care of his baby brother. He left the house a little later but when it was around 6:00 p.m. and I didn't see him I started to get worried," she revealed.
"We looked for him everywhere but we could not find him. My sister put up posters, but we didn't hear a word. Up to a day like today, not a word," she said.
Monrose believes that the police simply did not do enough to find young Justus. If they'd tried harder, perhaps her son would have been here today, she said.
"We were looking for him that same night when we saw a young boy in Monkey Town. We asked him if he knew Justus and he told us he'd seen him. When we got to the police station, we told the police where he was and you know what the police said to us? He said it's midnight and that they wouldn't risk the lives of their officers by sending them there so we just had to wait for the next day," the mother said with a sigh.
The next day Monrose and her family were greeted with eerie silence. There was no sign of Justus and their anxiety had increased. They are still struggling to put the pieces of a complex puzzle together years later.
According to her, Justus was a "loving little boy" who often made her laugh.
"He attended the Marchand Combined School. He used to play drums by the side of the road and he was nice to everybody in his community. His teachers liked him; he never found himself in trouble with anyone," Monrose said.
But trouble found him. The mother revealed that her son was often teased by schoolmates and shared that they even fought with Justus at times.
"Sometimes his shirts were missing buttons and he always complained about his pockets being torn. He didn't have lunch at times and they would say bad things about my husband and I. I believe this probably happened to him since we are poor people, you know children already. He also had eye problems," she added.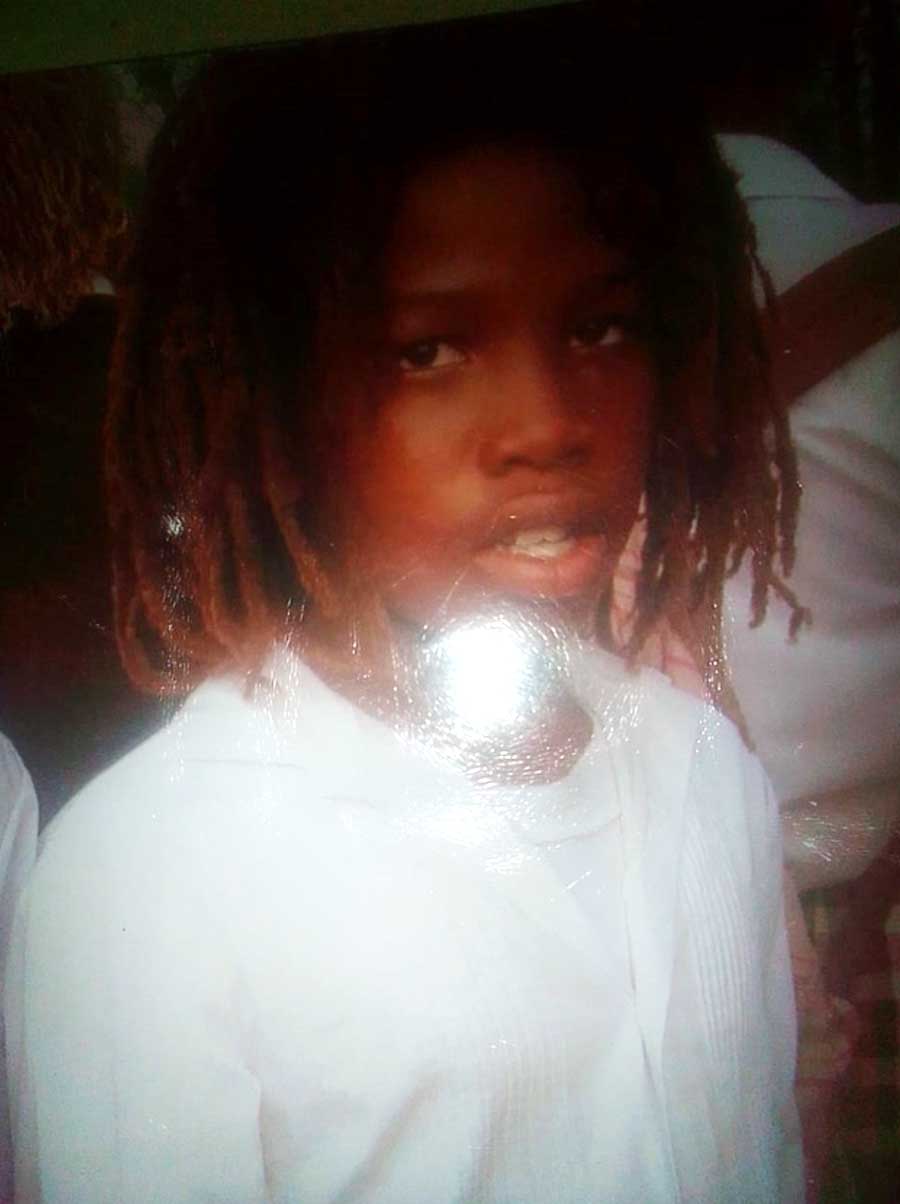 Could it be that the pressures at school forced young Justus to leave? Monrose, however, is not sure.
"Maybe," she said rather uncertainly, adding that he was strong, he did "not say anything", also noting that she always told him to "tell the teachers what's happening."
"He loved bicycles and when he came from school he watched cartoons. Sometimes I think he died because if Justus was alive he would hear that his favorite aunty had died and he would come back home. His father was killed last month also and he would always come home for the funeral," Monrose said thoughtfully.
A number of persons have asked her how she deals with the pain. According to her, she places "everything in God's hands."
"My mother is praying every day and night to see that little boy, that was her favourite grandson, she cries all the time so somebody please if you know where he is contact the family at 719 4332. Please somebody help me with my child even though it's his body I get at least we know he's dead or he's alive," she added.
Monrose's life is anything but easy and after losing her husband recently, it became even harder. She is unemployed and revealed that even tougher times are ahead of her.
"I'm trying to make a living on the streets because my husband was shot and killed last month. I have the kids and I'm trying my best to send them to school with the little I get on the road," she said.
Although she's not incapacitated, she "can't work" at the moment and according to her it's why she spends her days in Castries, asking persons for help.
"I've reached a point where (I just can't deal with it). I told my husband this and he told me things will be alright but since he died things are kind of tough. We were married for seven years but we were together for 15 years. He was always up and about doing little things because he always said he never wanted to see me hungry," she said trying her best to remain strong. But she couldn't.
Her eyes were filled with tears and she looked utterly helpless.
"I used to sell peanuts, sometimes I'd make cake and sell it but we got a lot of attitude from people when we sold the nuts, I don't know why. We've faced a lot. The police used to stop us when we were asking for sponsorship in town. They'd tell me that's not a good thing for the children to do, we get a lot of stress on the road, I don't know why people are doing us that," she added.
Hopefully life will soon turn around for Monrose. Her fingers are certainly crossed.