NRC Chair says though schools are closed, students and teachers can participate online from home, during school hours…
SAINT LUCIAN students and teachers, under extended COVID-19 lockdown at home, can still participate tomorrow in the Second Online Regional Schools Reparations Lecture about the Caribbean region's indigenous peoples.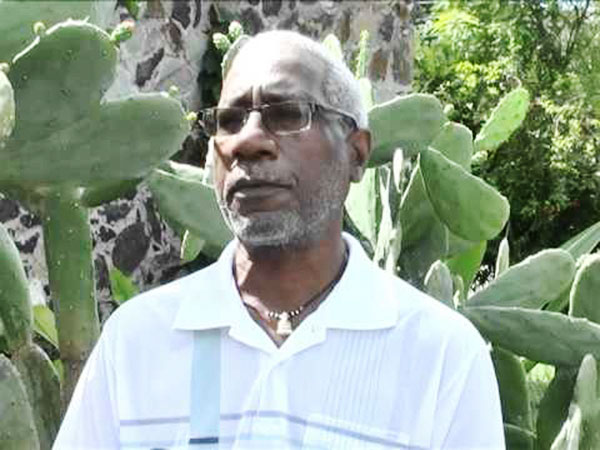 The two-hour event, starting 11am and broadcast on Facebook and You Tube, will involve presentations by leading personalities associated with the Callinago (Carib) and Garifuna First People in Dominica and Belize, respectively.
The program will include Dominica's Minister of Indigenous Affairs and the Leader of the Garifuna People of Belize, historians and archaeologists, as well as students and teachers in Dominica, where the lecture will also be broadcast live and direct to schools.
Chairman of the Saint Lucia National Reparations Committee (NRC) Earl Bousquet says the year-long series, launched last month, is being coordinated out of Jamaica by The University of the West Indies' Center for Reparations Research (CRR) and is aimed at all Caribbean schools.
With Saint Lucia's school plants closed, students and teachers at home can easily coordinate attendance and online participation through the links already being advertised.
According to Bousquet: 'Teachers can coordinate participation with their students from home, in an activity on a subject in their History studies.'
The topic for tomorrow's lecture is: 'The Myth of Extinction – Indigenous People and Their Survival Strategies' with the main presentations by Dominican Historian Lennox Honeychurch and Head of the Garifuna Nation in Belize Egbert Higinio, with participation by discussants and students from Saint Lucia, Dominica and Jamaica.
According to Mr Bousquet: 'These schools reparations lectures are not new to Saint Lucia, having been held in at least eight local secondary schools with approval of the Ministry of Education when the series was launched in August 2016 and continued in 2017 and 2018.'
He said 'Not all the over-20 local secondary schools' hosted the first sets of lectures each year.'
But, he added, 'In 2020, the COVID-19 restrictions and online communications platforms today have made it possible for all schools, students and teachers in all CARICOM member-states to attend and participate together, with the rest of the region and the world following, all at the same time.'
The regional schools' series will be held monthly, alongside a similar National Reparations Lecture Series coordinated by the NRC and the UWI Open Campus through a National Preparatory Committee (NPC) that also includes representatives of entities on the NRC, the Sir Arthur Lewis Community College, Nobel Laureates Festival Committee, National Youth Council and National Students Council, among others.
Bousquet says the NRC 'is in contact with relevant officials' regarding local schools' participation in the series on Thursday and thereafter.
'But with the ministry consumed by the recent COVID emergencies,' he pointed out, 'principals, teachers and parents may have a greater role in ensuring students' inclusion by using the links available to arrange attendance and participation.
The links are:
www.open.uwi.edu/livestream and www.facebook.com/uwiopencampuscaribbean