The Vladimir Lucien Theater at the Gros Islet Human Centre will come alive this evening (Saturday 5th September 2020) from 5.30 p.m. when the Lightning Aquatic Swim Club (LA) stages its annual awards ceremony. The night celebration is to recognize outstanding performers for 2019.
The theme for this year 2020 is, "We are here, making our mark with every stroke".
It is anticipated that attendees will include the President of the Saint Lucia Aquatic Federation (SLAF), Eddie Hazell; Parliamentary representative for Gros Islet, Lenard Montoute; Deputy Permanent Secretary in the Ministry for Youth Development and Sports, Liota Charlemagne – Mason; Director for Sports, Patrick Mathurin; Feature Speaker, Dr. Stephen King; President for Lightning Aquatic Swim Club (LA), Tessa Charles – Louis and other executive members;  nominees and a number of specially invited guests to include parents and members of the media.

Melva Depradine a young swimmer will get Part One of the event started with the singing of the national anthem, followed by prayers, welcome remarks, and addresses by LA President, Tessa Charles – Louis, and by SLAF President, Eddie Hazell and awards presentation. This will be continued by the address from the featured speaker, Dr. Stephen King and awards presentation Part 2 to include the crowning moment for junior and senior male and female Swimmer for the Year and to bring the curtains down, the LA swimmers will entertain the audience with a special dance and song.
The VOICE spoke to LA President, Tessa Charles – Louis about some of the club's major highlights for 2019.
"The year 2019 was an extremely exciting and successful one for the Lightning Aquatic Swim Club, our swimmers having amazing performances both at local, regional and international meets".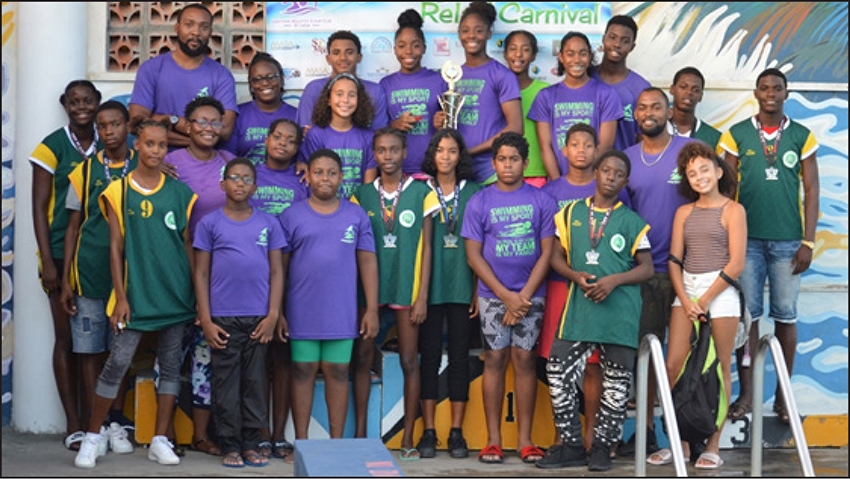 In terms of swimmers who made national teams: Charles – Louis said, "We had three Carifta swimmers: Naekeisha Louis, Naima Hazell and Karic Charles; the same trio made it to CCCAN championship; Naima Hazell made it to FINA World Championships in Gwangju, China, while Naima Hazell and Naekeisha Louis participated at the FINA World Junior Championships in Budapest, Hungary".
Certification wise: "Two of our coaches got qualified as they took training courses and two of our parents who completed the Assistant Coaching Programme (ACP)".
According to Charles –Louis, "The club continued its charitable give back initiative, which is aimed at helping its swimmers become more aware of the needs of society by giving whatever little that they have and can make a change in the society".
The 2019 theme for the programme was, "LA Brings Smiles".
Added Charles – Louis, "Under that programme, we partnered with the Ministry for Equity to do a drive to provide school shoes, stationery and other items necessary for the reopening of school in 2019".
"We also did a book drive where we donated books, new and slightly used to the Central Library in Castries to help improve their stock. We gave hammers to the Mother Theresa Home at Hospital Road and to close off the year we did a Christmas feeding programme with Corner Stone". said LA President.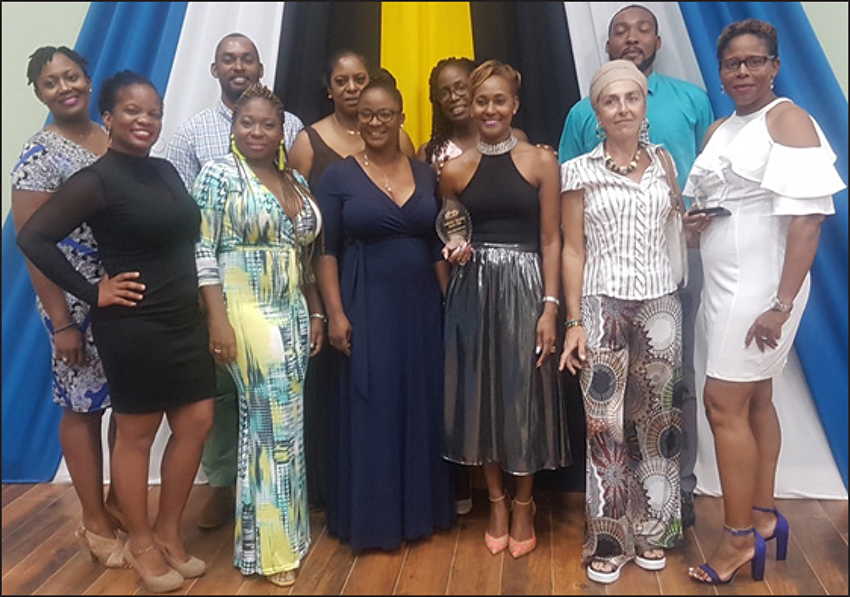 Charles – Louis said, "All of this was aimed at making the children well rounded, helping them to realise that we are not just on this earth by and for ourselves, everyone can impact and make a change, not because we are fortunate, we have to turn our backs on persons who are in need".
Meanwhile, the likes of Courtney Paul, Naima Hazell, Naekeisha Louis, Alexandra Bristol, Aliyah Henry, Angelique Gaillard; Karic Charles and Ethan Hazell will be amongst those vying for awards in the following categories: Most Improved; Most Consistent; Swimmers Choice; Coaches Award; Most Versatile Swimmer.  Stroke awards: Butterfly; Breastroke; Freestyle and Backstroke; High Point winners (based on competition); Swimmer for the Year male and female, junior and senior.