A former Assistant Superintendent of Police is now at the helm of the city constabulary taking over from George Modeste who managed the constabulary for two years.
Bryan Jawahir was officially welcomed into post by Castries Mayor Peterson Francis this week. His policing career started in August, 1978. His last position in the Royal Saint Lucia Police Force was Superintendent with responsibilities for policing operations. He retired from the police force in May 2013 after which he was appointed Tourism Officer in the Ministry of Tourism later that same year until March 31, 2017.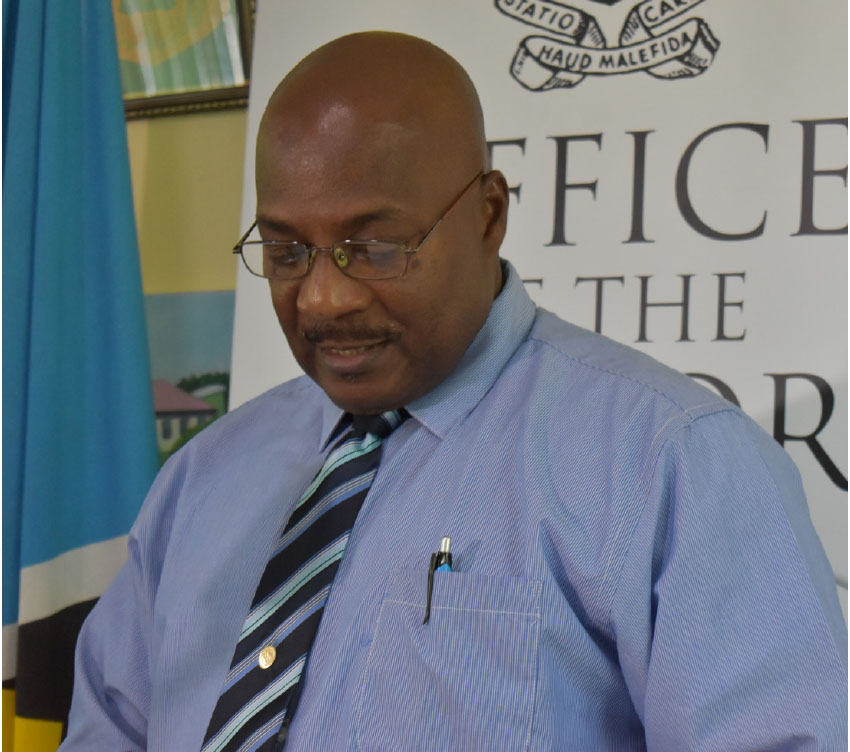 "I feel honoured to serve my country once again. This time, in the capacity of the Chief of the City Police. This post comes with many and great responsibilities and high expectations from the community which I will be serving and those who appointed me. It is my fervent desire to execute my duties in an impartial manner thereby treating all rivals or disputant equally, fairly and justly," Jawahir said.
The new chief of the city's police said some of his plans for the constabulary would be to develop the constabulary into a unit which will deliver professional and reliable service.
"This will be achieved through targeted training. The City Police has been doing tremendous work in helping to create an environment of safety within the city. Sometimes when the rules of the law are being administered, they have encountered resistance and opposition resulting in many negative comments and unwarranted actions by some," Jawahir said.
He plans to formulate a vision and mission for the constabulary saying the two statements will guide officers in the execution of their duties.
"Apart from the traditional law enforcement activities, it is my intention to employ four strategies aimed to help prevent crime through partnership with the Royal Saint Lucia Police Force, the community and adopting a problem-solving approach," he said.
Jawahir outlined his strategies as intelligent led policing, use of technology that is CCTV, zonal policing and community policing. According to him under intelligent policing, all offenders are profiled and their movements are closely monitored using operational methods such as technology, informants and assistance from community members.
"It is through this means that we will be able to help prevent many planned criminal activities or force criminals to abandon their intended plans," Jawahir said.
Zonal policing, he said, will be realigning the constabulary's operational model and demarcating the city into zones. Each zone will have permanent patrol members who are focused and who would claim ownership of the area through building optimum trust between the Royal Saint Lucia Police Force and the community, which has the potential to tremendously improve police response time for calls and service.
With respect to community policing, Jawahir said it is one of the core policing concepts of the Royal Saint Lucia Police Force as it puts emphasis on community involvement. It includes forming partnership with the community, identifying the underlying cause of crime and disorder and jointly find solutions that would prevent reoccurrence of the problem.
"As we know, traffic management is a perennial problem within the city. It is one which require the cooperation of all motorists to abide by the traffic laws to avoid being ticketed or charged for infringement," he said.
"Our mandate is to serve, protect and promote safety through partnership with the Royal Saint Lucia Police Force, the community and key stakeholders. I am here to foster a cordial working relationship with all parties and look forward for support, cooperation in making the city one of the safest cities within the region," the new chief of the city constabulary said.