Today is special in the household of many fathers across the globe. Today, we honour fatherhood and the influence of fathers in society. On this Father's Day, Soca icon and Campari brand ambassador, Ian Antonio Alvarez or Bunji Garlin as he is known to Soca world, spoke with Toni Latty about fatherhood, his relationship with his late father and lessons he has learnt and will teach to his daughter.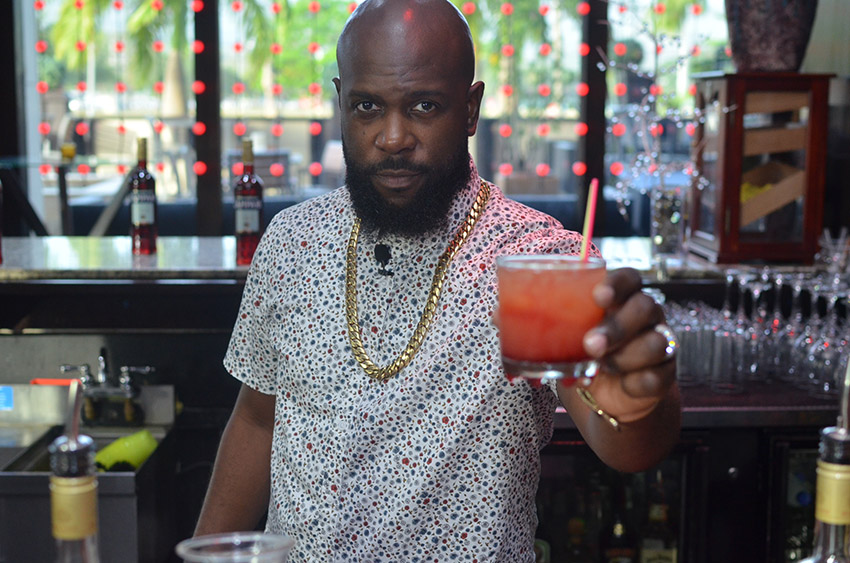 What does fatherhood mean to you?
Bunji: What fatherhood means to me is I am granted a privilege to add and steer an important piece to the table of the next generation. It means mercy from God on me to not cut my legacy and to allow my lineage and legacy to carry on and guide someone into their own legacy.
How has your relationship with your father impacted the way you parent?
Bunji: My relationship with my dad impacted on me in the strongest of ways. With him you had to learn from his mistakes and his triumphs there was no room for guessing. If I have a child here, I cannot guess my next steps. Every step has to be certain because it is no longer about me from the moment my daughter was born. It's about her development, guidance, wisdom, protection and preparation.
What has been your most impactful memory or father/son experience?
Bunji: For me the most impactful memory between dad and I was actually recently before he passed. We got to see him in a place of peace where he was able to ask God 'why you have me here still? I did all I wanted and more I have seen all my children build themselves, got grands and great grands and many other things why am I here still?' Then he turned to us and said I expect to see you all on the chariot to meet me when the time comes. He had no fear straight to the end.
How did you prepare to become a father?
Bunji: For me preparation to become a father has been a lifelong thing because I always wanted my life to involve marriage, fatherhood and family I didn't know when but I know that I had mentally position myself for that. Simply because I wanted to become a father and that is the most challenging thing for a lot of men. Ending up a father and having to play catch I didn't want that to happen to me.
If you could only impart one lesson to your daughter what would that be?
Bunji: Like my father told me, I would tell her – 'you are going to be somebody great so be great at being somebody, be great at everything good in this life and if you definitely have to fail preserve some energy to get back up and win.
What would be your advice to fathers and fathers to be?
Bunji: I am no guru of the father's league but from what I learned is that you cannot fake fatherhood. It's either you want it or don't. If and when you want to be a father it becomes easy because all things you have to do for your child will be easy. If you don't want be a father everything will be a problem. So you have to know what you want in the realm of fatherhood.
What's your Father's Day message for 2020
Bunji: For 2020 I would like to wish every true father a happy Father's Day. To be a father is one of the greatest gifts in the world. Honor your opportunity to be allowed this gift.