In this season of uncertainty and chaos, we have some young philanthropists who are thinking of others before themselves.
Members of the SJC Key and SJC Peer Helpers collaborated to bring some cheer to our frontliners. Baskets of goodies, which included fruits, crackers, teas, muffins, snacks and so much more were presented as gifts to let our Medical staff and Officers know that we see what they are doing and we appreciate them so much.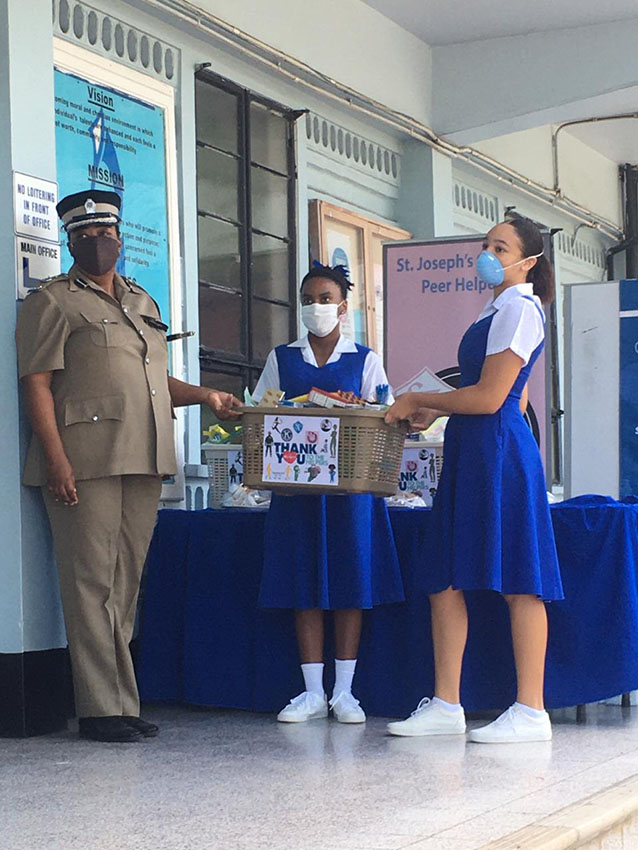 Juliette Frederick Cassius, the Principal Nursing Officer was on hand to receive the baskets on behalf of the nurses and Dr. Mashama Sealy, the Acting Assistant Commissioner of Police received the baskets on behalf of the Officers.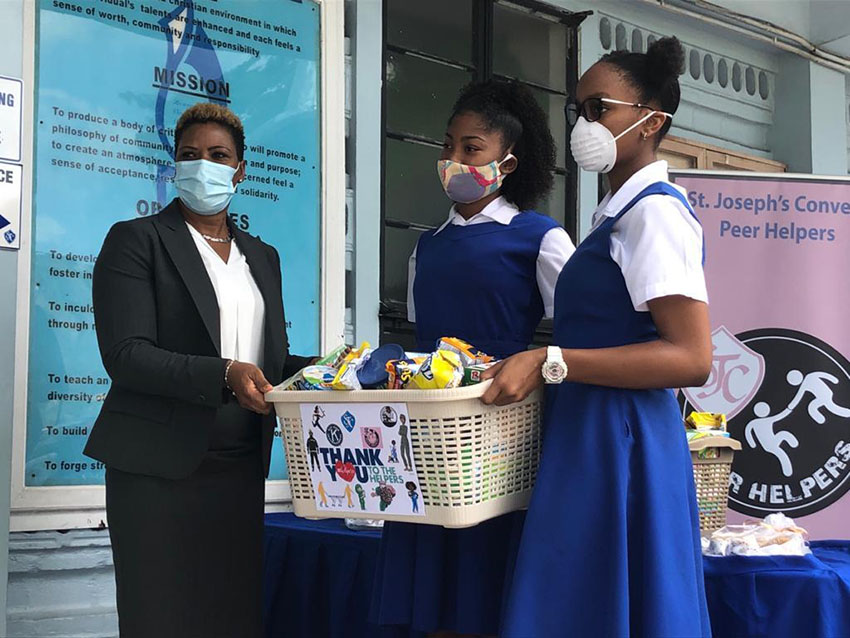 The recipients were elated to receive these tokens and expressed their gratitude that the public acknowledges their hard work.
The efforts of these SJC girls must be lauded. They have shown the tangible face of caring.