Juniors Under Mentorship Program (JUMP) is offering free online courses to approximately 60 St Lucians to be held online from April 21st -24th 2020. The programme targets persons interested in alternative career paths such as Stand-up Comedy, Entrepreneurship and Coding. The organisation is partnering with the National Youth Council (NYC) and Montserratian company 4th Dymension to facilitate the short courses.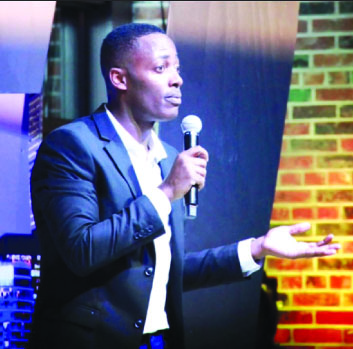 Founder of JUMP and Education Consultant Bernice Lewis said: "We are currently facing rather trying times due to COVID-19 and the level of stress that many people feel is quite significant. We want to provide opportunities for the youth to build on their skills and talents in a way that is fun and engaging."
The course most anticipated – stand-up comedy – will be facilitated by St Lucian comedian, Gilson Lubin, who is based in Canada.
Dr Samuel Joseph from Montserratian company 4th Dymension along with St Lucian educator Mr Irvin Smith will facilitate the course on coding. Various Human Resource personnel will to carry out training geared at work readiness.
Vice President of the National Youth Council (NYC) Ajani Lebourne said the St Lucian National Youth Council was pleased to collaborate with JUMP on the initiative aimed at providing relief to students.
"We encourage students to take advantage of such opportunities to enrich the home experience and cope with the psychological effects of social distancing," he noted.
Since 2015, JUMP has focused on mentorship of youth in the areas of arts, music, sports and academics. The organisation's last initiative, the 'Read With Me Program' saw individuals like Daren Sammy, Jacinta Lee Anius, Dawn French and numerous JUMP volunteers reading to children island wide.
All classes for the online mentorship will be held on the Zoom platform. Interested persons are asked to email jump758@gmail.com for further information. Classes commence April 21st 2020, and run through to April 24th 2020.