SAINT Lucia's Rising Star opening batsman Kimani Melius left the island on Tuesday 31st December 2019 to join the rest of the West Indies Under 19 Squad in Antigua as they complete final preparations for the ICC Under 19 World Cup to be held in South Africa from January 17th to February 9th.
Melius was selected captain of the West Indies squad and is expected to lead his troops from the front.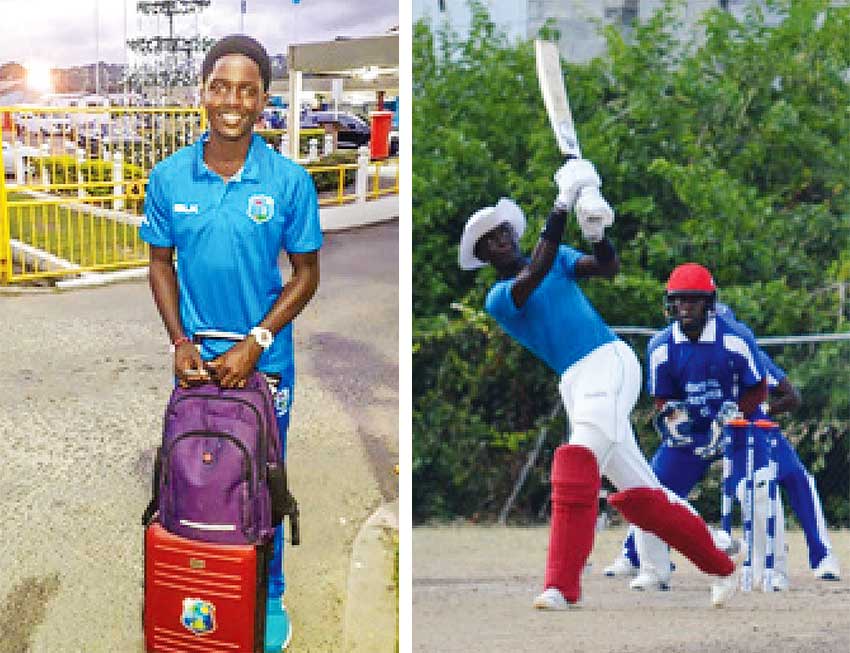 West Indies World Cup campaign will begin in the Northern Cape city of Kimberley, where they will play their opening game Group B game against Australia on January 18th.
The West Indies' remaining matches will see them take on England on Monday 20th and Nigeria on Thursday 23rd January.
The young man from Boguis Babonneau has twice been named Saint Lucia's Junior Sportsman of the Year and was the leading scorer during the recently held West Indies Under 19 Tournament.
In the 2018 edition Melius was amongst the leading scorers for West Indies and he hopes to improve on these performances.
India are the defending champions and have been placed alongside debuting team Japan, Sri Lanka and New Zealand in Group A. Host South Africa are in Group D for the tournament along with the United Arab Emirates, Afghanistan and Canada. The tournament will have 16 teams competing with each other for the title honors, spanning 8 venues and 4 cities.
The top two teams from each of the four groups will progress to the top eight 'Super League' to determine the World Cup champions, while the third and fourth placed teams in each group will participate in the Plate League.
The Saint Lucia National Cricket Association (SLNCA) wishes Kimani and the team the best in this tournament.