GROS ISLET Primary School was crowned champion when the District 1 Primary Schools Football competition came to a successful close on Thursday 3rd October 2019 at the SAB Playing Facility. The win is the fourth consecutive for Gros Islet in the competition.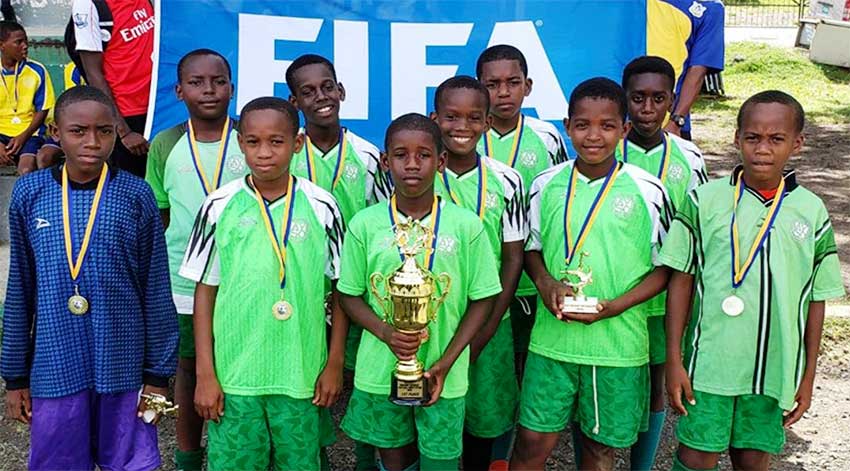 In the first semifinal, Monchy Primary got the better of Fond Assau Primary 2 – 0. The goals came from Marvinus Biscette in the 15th minute and Nirron Delice in the 24th minute.
In the second semifinal, defending champions Gros Islet Primary made light work of Boguis 3 – 0. Traylan Henry got a brace (2) in the 21st and 29th minute with the other from Malik Louis in the 17th minute.

The Third Place Play Off between Fond Assau and Boguis was an exciting encounter which ended in a goalless draw. In the penalty shootout Fond Assau emerged with a 1 – 0 victory to clinch the Trophy and the bronze medals.
The grand final played between defending champions Gros Islet and Monchy was an epic one which is not reflective by the scoreline. However, despite missing a penalty Gros Islet successfully defended their title 2 – 0.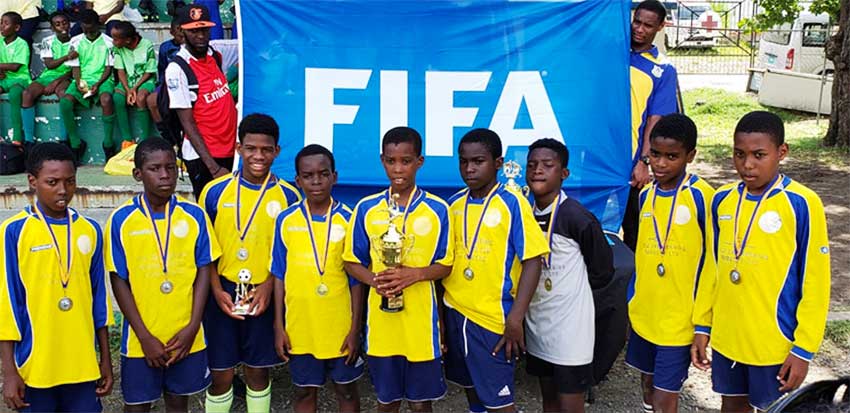 Malik Louis scored in the 3rd minute, while Devonte Herman hit the winner in the 27th minute of play.
At the end, the following awards were presented.
Best Goal Keeper – David Blackman (Gros Islet); Best Defender – Justie Jermaine (Gros Islet), Best Midfielder – Tavi Anthony (Monchy), Best Striker – Marvinus Biscette (Monchy), Most Goals – D'Andre Perez (Monchy).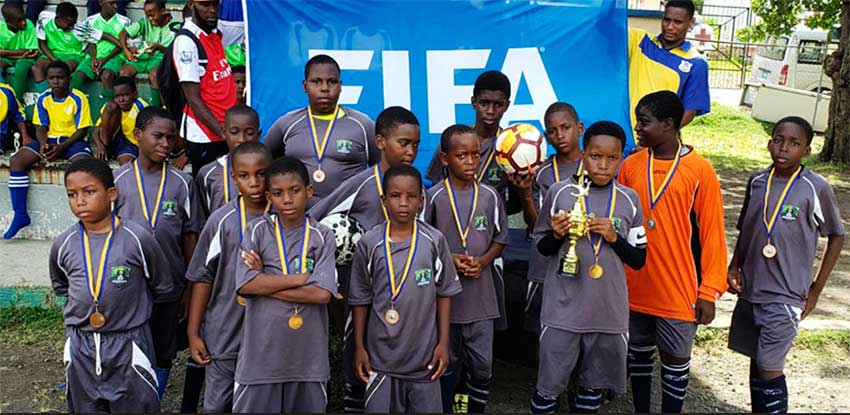 The closing ceremony was addressed by Cyrus Cepal, Education Officer for District 1, Isabel Alexander Marquis, School Sports Coordinator at the Ministry of Youth Development and Sports and Michael Pierre representing the SLFA Inc.
They all lauded the schools and their supporters for their participation throughout the three days of competition.