PRESS RELEASE — (CASTRIES, Saint Lucia – Tuesday, October 22, 2019) – Saint Lucia's high jump star, Levern Spencer, received a heartwarming reception moments after she returned home via Hewanorra International Airport on a Delta flight on Monday this week.
Spencer, the island's most decorated athlete, defended her gold medal at this year's Pan Am Games held in Lima, Peru, from July to August, with a best jump of 1.87 metres. However, she finished 13th in the just-concluded World Championships held in Doha, Qatar, with a best jump of 1.92 metres.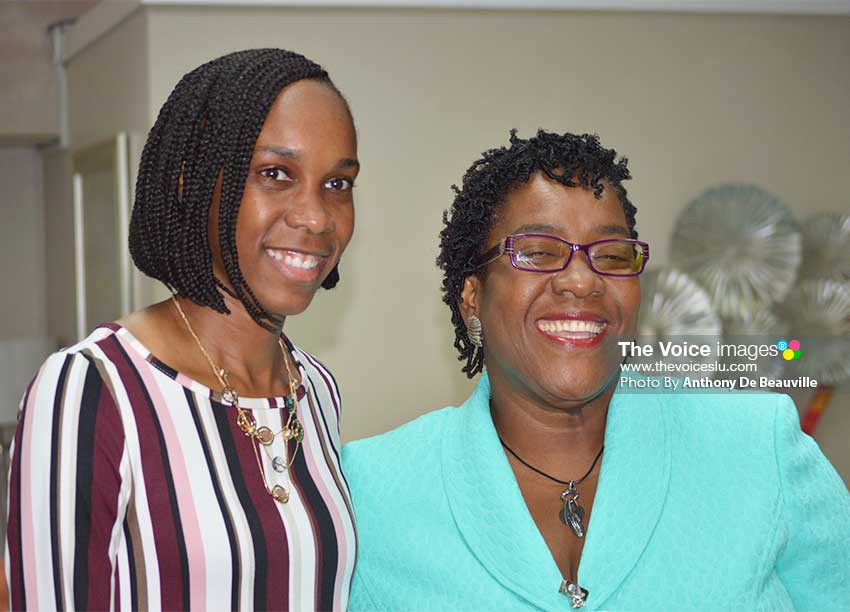 Monday's welcome ceremony was organized by the Saint Lucia Hospitality & Tourism Association (SLHTA), which inducted the well-respected athlete as its first-ever Goodwill Ambassador at its 55th Annual General Meeting (AGM) held on August 30 this year.
Spencer, 35, who represented Saint Lucia at the Olympic Games in 2008, 2012 and 2016, was selected "based on her humility, dedication and persevering spirit, and knowing that she would be the perfect asset to carry out the mandate of the SLHTA", said Yola St. Jour, SLHTA's Finance & Administrative Officer and Corporate Secretary.
"The SLHTA surely and truly believes Spencer to be an absolute draw and phenomenal daughter of the soil," St. Jour added.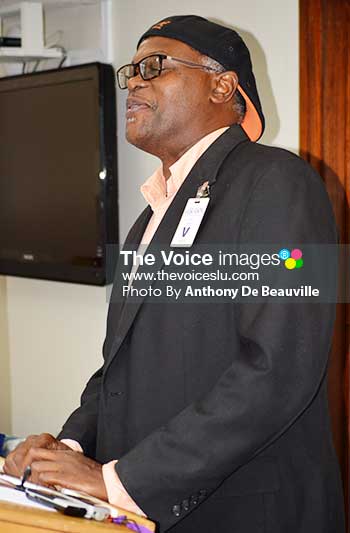 Director on the SLHTA's Board, Kirk Elliott, expressed congratulatory remarks to Spencer on behalf of SLHTA President Karolin Troubetzkoy, Directors of the SLHTA and the general membership. Elliott cited Spencer's charm and humility as qualities that represent and embody the true spirit of Saint Lucians.
"On behalf of our Association, I want to thank you for being an ambassador for Saint Lucia in this regard, for being an ambassador to the youth of this country, for being an ambassador to the country itself," he said.
Elliott added: "Very often, we hear about the problems that exist: problems with the youth, problems in society. But rather than harp on the problems, I believe it's absolutely important to speak to how each and every one of us serves to be (and make) the difference."
Permanent Secretary in the Ministry of Youth and Sports, Benson Emile, read a short message on behalf of Minister of Youth and Sports, Edmund Estaphane.
"Your presence on the island always brings a buzz of excitement, national pride and national accomplishment that only you have fulfilled but, as a nation, we all partake in. Your sporting exploits and achievements are well-documented and celebrated.
"We, as a nation, share in your accomplishments: we celebrate when you do well, but also share your emotions when your performance does not get you to the podium. But we take comfort in the fact knowing that you've tried your best. You are the best.
"As an esteemed athlete of the soil, from this tiny island of Saint Lucia, you carry this flag in battle with great nations far and wide and for that the nation is indeed grateful.
"We also congratulate and thank the SLHTA for recognizing sports and the accomplishments in sports as something worthy of celebrating and honouring."
Suzette Jean, Deputy Permanent Secretary in the Ministry of Tourism, Information, Broadcasting, Culture and the Creative Industries, described Spencer as "a true jewel, a phenomenal daughter of the soil and an inspiration to young people everywhere".
"You represent what every young person should aspire to, that is, achieving success through hard work and dedication in whatever field is chosen," Jean said."Your personality and pleasant disposition also keep you humble, focused and disciplined."
Sports, Jean explained, creates opportunities for youth to gain meaningful employment and engage in positive activities, thereby reducing crime and other social ills. She said government recognizes the link between investing in sports development and growth in other sectors of the economy, particularly tourism.
"Sports tourism has the potential to bring visitors and other sports enthusiasts to our shores to fill our hotel rooms, provide incomes for workers employed at all levels of the industry, and to provide foreign exchange," she said.
Spencer's excellence in sports at the international level, Jean noted, creates much-needed awareness of and interest in Saint Lucia, many of whom visit the island to learn more about the athlete's birthplace.
For the next twelve months, the SLHTA will partner with Spencer to host publicity events aimed at promoting the athlete and organizing fundraising activities for the Association's programmes, many of which target youths.
For her part, Spencer said she was "honoured" and "touched" by the welcome ceremony, adding that she looks forward eagerly to partnering with the SLHTA on the new venture.
Spencer also thanked her family, manager, sponsors, media and other organizations and sports associations for their support over the past twenty years despite ending a season that could have been better.
"This season was, by no means, my best in terms of performance," she stated."But by no means was it my worst. However, it was probably my worst in terms of niggling injuries which, in many instances, affected my performance."
She added: "But, with the help of God, I was able to survive it and end the year having won some professional competitions in Europe and, for the eighth consecutive time from 2005, I was able to represent my country at the prestigious World Championships which were held in Doha, Qatar."
Despite not making a podium appearance at this year's World Championships, Spencer said it was enough justbeing named among the best in the world, adding that the crowning moment this season was defending her title at the Pan Am Games.
Shefirst won a gold medal at the Pan Am Games four years ago in Toronto, Canada, which was Saint Lucia's first-ever Pan Am gold.