The Gros Islet Football League (GIFL) in collaboration with the Saint Lucia Football Association will kick off the 4th edition of the Guardsman Saint Lucia Limited Under-14 football tournament on Sunday 6th October at the Gros Islet playing field.
Ten teams placed in two groups of five (one headed by Northern United and the other by GMC United) will participate in the round robin tournament.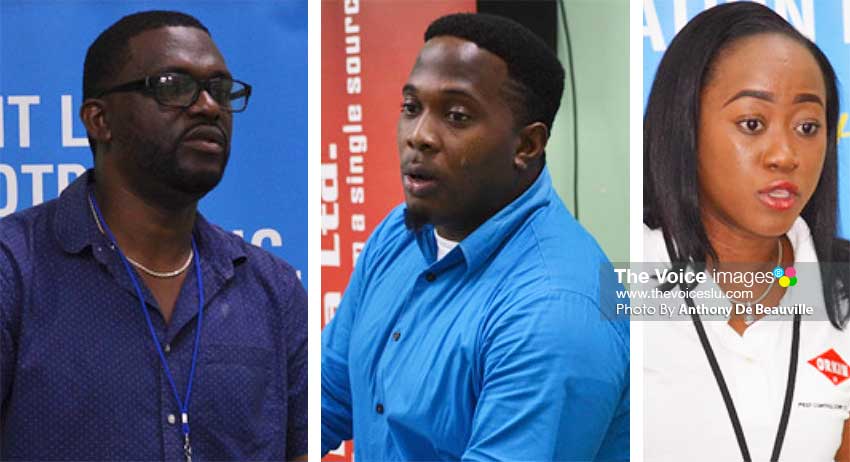 Group A: Northern United, Pioneers FC, Flames United, Valley Soccer Academy and Big Players FC.
Group B: GMC United, C. T. Foundation, New Generation, Flow Lancers FC and B1 FC.
Vice President of the GIFL Charde Desir welcomed the sponsors, presidents, coaches and players from the various teams saying, "When we took office in 2015 we started this programme with the view that enough youth football is not being played, and the following year the Saint Lucia Football Association came on board to support the programme and that's  where the Guardsman Under-14 tournament was born with all teams from the northern zone including invitational teams from the Roseau Valley football league."
He continued, "We have seen success from this tournament; most of the key players on the current national Under-15 boys team who won the CONCACAF Under-15 second division in Miami, Florida came from the Guardsman tournament (Pioneers FC, Flow Lancers FC, and Northern United).  They all participated from day one. Players such as Jahil Evans, Keegan Caul, Dante Fitz, and Shaquan Nelson all started four years ago and they have grown with the group. There is quality in the northern zone and our dream is to continue molding these players along with sponsors such as Guardsman and the SLFA, amongst other key stakeholders going into 2020."

President of the Gros Islet Football League Shane Paul expressed his gratitude to Guardsman Saint Lucia Limited for their continued support of the tournament and for ensuring that there was football played in the Gros Islet community during the months of October and December.
The GIFL has been doing something good to secure a sponsor for four consecutive years in a tournament that is earmarked for youth football," he said. "In 2015 we saw the need to ensure we have a youth tournament so that we can continue to grow as a league and also to develop our club sector."
"The tournament this year will not be for playing sake and that is a strong message for the coaches present," he said. "Those same players played in an Under-13 tournament in April, and after the tournament I am assuming that the coaches will assess the players and the team. In this tournament we are going to work on what is wrong so we can see the commencement of the developmental stage. During the tournament Gros Islet scouts will be around to select players to represent the District to compete in the SLFA Under-15 tournament which is scheduled to start in December."
Paul said selection of the team would not be done in an ad hoc manner or based on names, "you have to be prepared to show your talent and earn your pick so that at the end of the day we can have the best team on the pitch representing Gros Islet."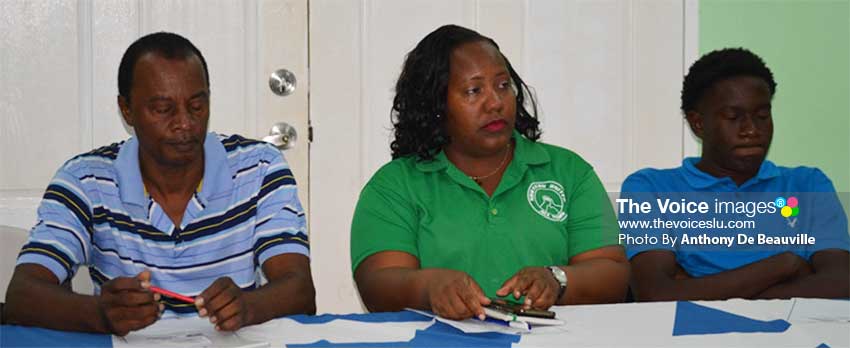 "We must respect, protect and play for the sponsor," he added. "Guardsman is all about building relationships, you cannot keep a sponsor for four years if you call them once a year; you cannot keep a sponsor if the discipline is at a low level; you cannot keep a sponsor if you don't report to them what transpired during and after the tournament. We must make mention of the clubs, Northern, Pioneers, VSADC and  Big Players who have produced national players from this tournament, so something good is coming out, it's working."
The GIFL boss thanked the SLFA for sanctioning this year's tournament and stated all rules and regulations will be followed throughout.
Guardsman representative Pauline Francis in her brief remarks said, "Most of you might be worrying, she is from Guardsman why is she branded in ORKIN Pest Control? ORKIN is a subsidiary of the Guardsman group in Saint Lucia and this year we plan to see more of ORKIN Pest Control in this youth tournament."
She added, "Guardsman has been sponsoring this tournament from its inception and if there is one thing I know about the company that I work for, we do not sponsor any and everything. The Gros Islet Football League is definitely doing something very good to keep our commitment and to keep us on board for so long."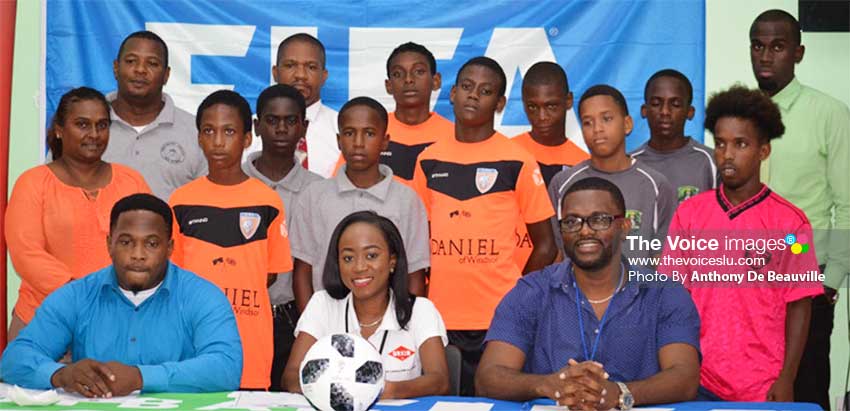 "When the GIFL originally sent in the proposal we immediately latched on, not because it only contributes to our corporate social responsibility, but because at Guardsman we genuinely understand the need to invest in our youth and the youth development that comes out through sports. As long as you allow us, we will be on board with you."
Meanwhile, activities kick off on Sunday 6th November from 1.00 p.m, B1 FC plays C.T. Foundation; at 2.20 p.m. GMC United goes up against Lancers FC and Northern United take on Pioneers FC at 3.40 p.m.
Monday 7th, Thanksgiving Day, from 10.00 a.m. Valley Soccer plays Big Players FC; C.T. Foundation will come up against Lancers FC at 11.20 a.m., GMC United plays New Generation at 12.40 p.m. and Northern United takes on Flames United at 2.00 p.m.
All games will be played at the Gros Islet Playing Field.
So, the question is: Who will be the Champion of the 4th edition of the GIFL / Guardsman Saint Lucia Limited Under-14 tournament 2019? You'll have to go for yourself to find out!