THE purpose of the Canada Education Fair held at the Bay Garden's Hotel in Rodney Bay on Tuesday October 22 was to promote educational opportunities in Canada to students of Saint Lucia. During the fair, members of the public including students, parents and teachers received information about a range of study options available in Canada. It must be noted that Canada has been ranked at number one in the world for quality of life, and is considered one of the best places to study. The Education Fair is run by the High Commission of Canada in partnership with the Student Centre, which is based in Bridgetown, Barbados. The Canada Education Fair is an annual event and this is the 6th year that it has been held in Saint Lucia.
The Student Centre offered various services including eligibility assessment, knowledge of schools, information on academics, career counselling, and professional application support for Saint Lucian students wishing to study in Canada. In-depth details about the Canadian education system were also provided at the Fair. Students were encouraged to make use of the services available on the website of the Student Centre at www.thestudentcentre.net. Ten representatives from various universities and colleges in Canada, including St Lawrence College, Niagara College and Trent University, were present in Saint Lucia to speak with prospective students. A Migration Officer was also on hand to assist students with questions relating to the student permit process.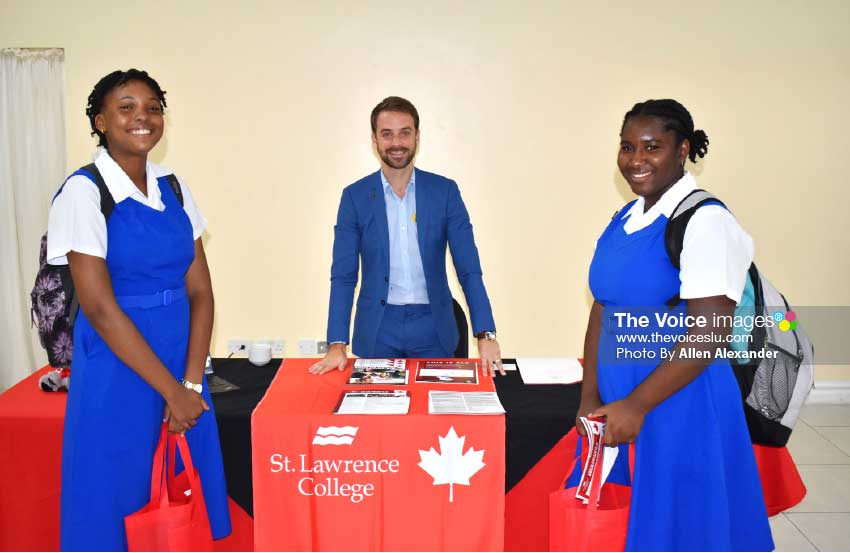 Flocks of students from the island's schools, accompanied by parents and educators, were in attendance at the Education Fair. Students were informed about the overseas' schools and programmes which best suited their budget and career goals. The Education Fair provided students with the opportunity to converse directly with the professional representatives of the Canadian schools. The students present reported that they were satisfied with the information and support that they received during the event.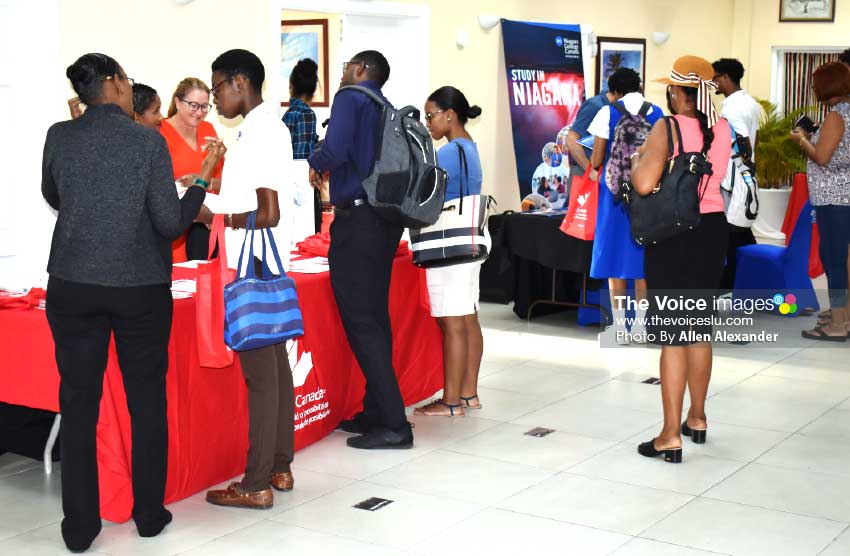 Potential students were also informed of the partial scholarships being offered by the Government of Canada for CARICOM Nationals. In relation to the Fair's reception by students over the years, Jessica Mackie, Senior Political Advisor at the High Commission of Canada, stated, "The feedback has been good. What we're seeing in terms of results is an increase in numbers each year."