THE Taiwan Technical Mission together with the Ministry of Education hosted a briefing this week at the Ministry of Education Office in Goodlands, Castries to initiate the project: The Application of Information and Communication Technology (ICT) for Educational Development.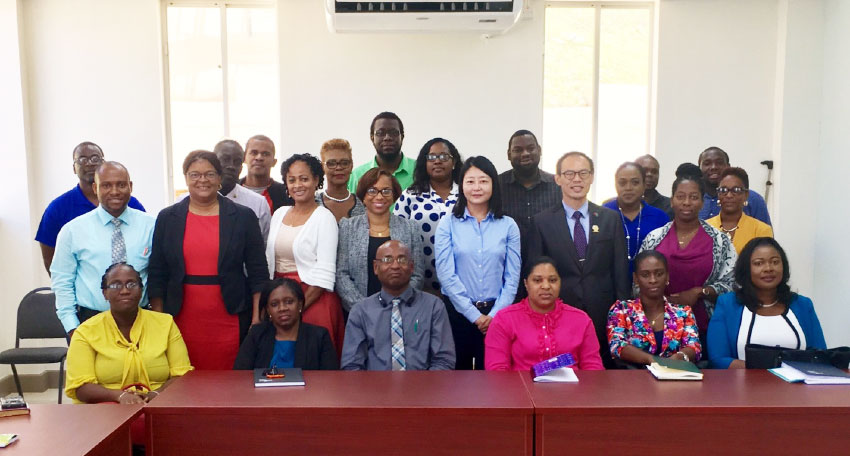 The project's co-ordinator Joanna Huang, who has a degree in Information Technology and has had past experience in software development will partner with Mr Joshua Verda who is versed in ICT development for this venture. This project is scheduled to go on for the following three years and will begin the main training component this October, with two Professors coming to Saint Lucia specifically for the training component.
With around 30 participants present at the project briefing, the discussion was well-rounded with persons from the field of ICT present, together with teachers and Principals of the various schools chosen to participate in the pilot phase of the project. The discussion was centred on the three main deliverables of the project which are the purchase of the devices, the capacity development and the online platform or web portal.
With this project, teachers and parents will be able to track students' progress and mental development through apps that will be made available online/offline. It will also be able to utilize the CXC curriculum for after-school and co-curricular programmes in various subjects. The goal is to also partner with sister schools using the programme to aid in learning, not just throughout the island but also potentially across countries. The possibilities are endless for language, math, science and more.