20 students from 10 Secondary Schools throughout the island will go head to head at this year's Chefs in Schools Cook-Off, slated for Thursday, June 13 and Friday, June 14, 2019.
Wendel George, the Project Officer of the SLHTA's (Saint Lucia Hotel and Tourism Association) supplementary body, the Tourism Enhancement Fund says, "The students have been training for the cook-off for two months now, thanks to our partner resorts.  Come Thursday and Friday, we should see a healthy show-down amongst the island's best Junior Chefs."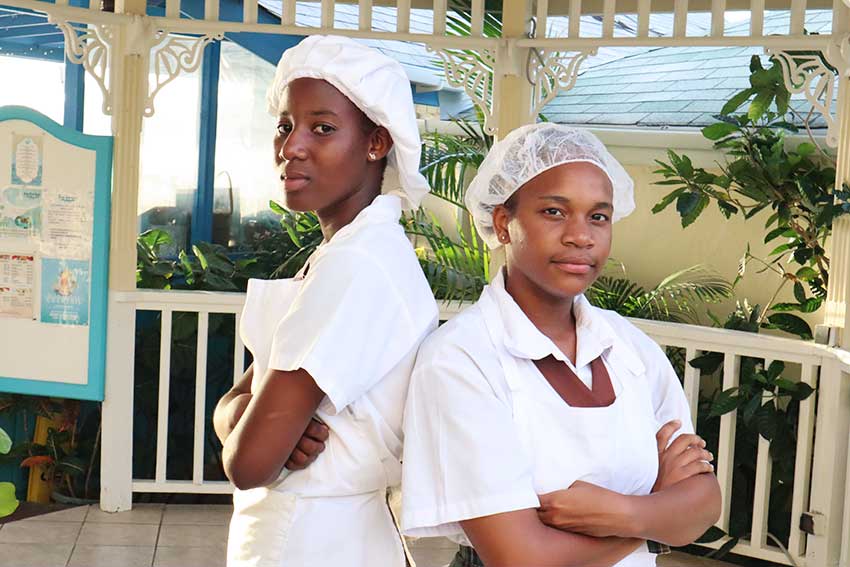 Participants will have two opportunities to 'wow' a judging panel made up of seasoned local chefs. The first round is the 'Signature Dish' category and the second, 'Mystery Basket'. "The aim of the competition is to keep it local and Caribbean," says George.
A number of the island's resorts have stepped up in recent weeks, transforming their kitchens into training spaces for the young competitors. These partners include the Bay Gardens Beach Resort, Cap Maison, Coconut Bay Beach Resort & Spa, Jade Mountain, Ladera Resort, Marigot Bay Resort & Marina, Sandals Halcyon, Sandals Grande, St. James' Club Morgan Bay St Lucia and Windjammer Landing Villa Beach Resort.
The team to emerge victorious this weekwill go on to represent Saint Lucia at the upcoming Caribbean Junior Duelling Competition in Barbados which is set to take place in August. Second and third place winners will receive gift and cash prizes.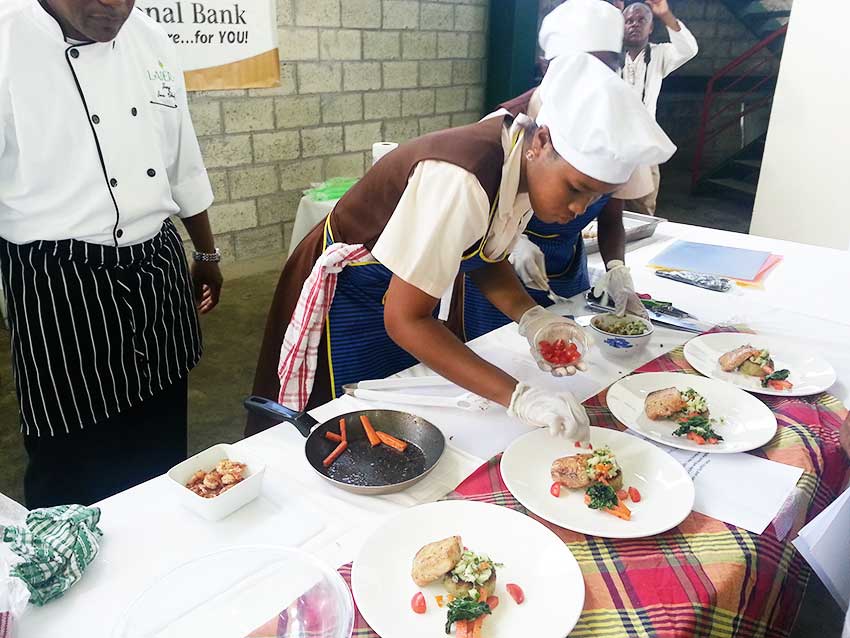 The competition, which will take place at the Soufriere Comprehensive Secondary School from 9am to 5pm,and will feature participants from the Castries Comprehensive, Leon Hess Comprehensive, Jon Odlum Memorial, Entrepot, Babonneau, Sir Ira Simmons, Anse Ger, Choiseul, St. Joseph's Convent, and Soufriere Comprehensive Secondary Schools.
The SLHTA's Tourism Enhancement Fund and its co-sponsor Winfresh would like to wish all competitors the best at this year's Chefs in Schools Cook-Off 2019.