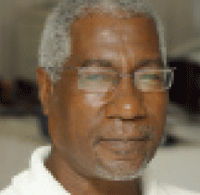 America's trade-and-tech war with China has reached its zenith, forcing Beijing and Moscow to unite and deepen cooperation and protect the world from the ultimate costs of increasing US unilateralism globally, in pursuit of its notion of 'American Exceptionalism'.
With Washington increasingly mounting its high horse and resorting to acts and threats of punishment while pulling all stops to gain advantage in ongoing trade negotiations between the world's two largest economies, Beijing is quietly pushing back to keep on track talks for trade ties that neither country can do without.
In the latest rounds in Beijing and Washington – eleven held to date — the US President very much trumped and embarrassed his negotiators by calling and firing the shots behind their backs and over their heads, through his Twitter account, often announcing preconditions and threatening penalties while they talked.
Beijing responded proportionally, but always promising not to let-up in its pursuit of a mutually-amicable settlement.
But President Trump, insisting on forcing China into a corner to facilitate his idea of eventually negotiating 'a deal' with his Chinese counterpart Xi Jinping, threw the spanner at Huawei — the giant Chinese tech firm that's also the world's largest telecom networks gear-maker, second largest manufacturer of smart phones and most advanced in developing tomorrow's 5G network.
After Canada detained Huawei's Chief Financial Officer (CFO) pending possible extradition to the US for alleged company violation of US sanctions against Iran, President Trump upped the ante by directly targeting Huawei, accusing it of spying for the Chinese government and being 'a possible threat' to US national security.
The Huawei CFO is also the daughter of the company's founder, Ren Zhengfei, who has repeatedly rejected the US assertions.
But Washington points to recent national security laws passed in China to claim that Huawei (and all other Chinese companies) can end up working on Beijing's behalf if and when China's national security is at stake.
The White House has continued to upscale its unexplained actions against Huawei and Washington has exerted maximum pressure on countries across the world – including allies – to cancel agreements with Huawei to advance their 5G networks.
It then put Huawei on an 'Entity List' in mid-May 2019, banning it from doing business with American companies – and vice versa – without US government approval.
Washington has rejected all Huawei's denials and Beijing's protestations — and has also failed to produce any evidence to support its claims against the Chinese firm.
Huawei is now effectively banned from using components or services supplied by US tech companies like Google and Microsoft.
But it's still yet to be seen how this latest ban will affect Apple, which has big business ties with and counts on China to keep its iPhone sales and overall profit margins alive.
Huawei has assured that in anticipation of the worse, it took advanced necessary counteractive in-house measures to fend itself from the effects of the latest US steps.
It has appealed against the latest legal ban in US courts and is continuing to assure countries and companies it can and will deliver on 5G, as promised, notwithstanding the US actions.
The US ban will surely hurt in the short term, but this is by no means a knockout punch for Huawei, which is already sufficiently strong in the Asia-Pacific, European and global markets, alongside Samsung, to eventually develop home-grown network solutions to overcome the US barriers.
The Trump White House's anti-China trade policy is also imbedded with problems for hundreds of US companies already doing business with China.
The steep tariff increases to be applied by Washington will also be eventually paid for and felt hardest by US importers and consumers.
But Washington's insistence on making Huawei a new whipping horse in the long-running trade war against the Chinese company have reached ridiculous extremes — including the US multinational package mover Fedex recently apologizing to Huawei for deliberately re-routing its mail.
In late May, Fedex publicly admitted (albeit after strenuous earlier denials) that it had diverted — to the US — two packages sent from Japan to Huawei addresses in China; and also attempted to divert two more sent from Vietnam to Huawei offices elsewhere in Asia, both times without authorization.
Fedex claims it was 'an error', Huawei insists it was 'a calculated error.'
But either way, a major US firm's global reputation was embarrassingly eroded by Washington's punitive actions against another reputable international firm.
America's handling of its trade dispute with China can cost the global economy hundreds of billions of dollars and President Trump's thought that he could easily buck China into a negative negotiating corner is starting to backfire.
It's not like China cannot hit back.
President Xi's recent visit to a Rare Earth outpost has already started sending shivers up the spines of those in Washington who know the importance of such rare raw materials to US defense and arms manufacturing policy.
China responded to the unilateral US tariff increases of US $200 Billion with reciprocal announcements of its own amounting to US $60 Billion, the US President then responding by threatening to apply new and increased tariffs valued at US $600 Billion.
China has now also upped the ante, this time with an agreement earlier this week to help Russia build a national 5G network across its vast territory.
And guess who got the contract?
President Trump's attempt to use Huawei as a bogey has seriously backfired, resulting in two of the world's largest economies and territories having now agreed to work together on 5G through Huawei – something Washington might not have envisaged, but which was a logical expectation.
President Xi's most recent visit to Moscow and his attendance at the 2019 St Petersburg Economic Conference have resulted in China and Russia not only agreeing to consolidate and solidify bilateral cooperation, but also to avoid the world losing the final agreement than can guarantee any brakes on a nuclear war: the Strategic Arms Limitation Treaty (SALT).
Negotiated with the then Union of Soviet Socialist Republics (USSR), the SALT binds the US and Russia – with the vast majority of the world's nuclear weapons between them – to limit numbers over time.
But Washington under this president has been pulling out of or reneging on many treaties of global import (from Climate Change and Refugee Protection to the Iran Nuclear Deal) that there are real fears it can do likewise with the SALT.
The US President might have gambled badly on playing Huawei as his trump card on the negotiating table in his frantic bid to apply his 'Art of the Deal' with the China leadership.
As things look now, however, the owner of the now closed-and-shuttered Trump Plaza and Casino might just wake up anytime and find he'd been mistakenly playing 'Russian Roulette' all along.