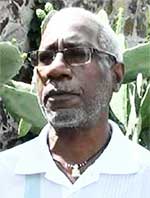 I attended Wednesday evening's 11th Annual Prestige Awards at the Sandals Grande St Lucian Beach Resort & Spa – by special invitation – to see again how the Sandals Brand goes about appreciating its staff – the people who turn visitors' dreams into unforgettable holiday escapes.
The Caribbean's premiere luxury hotel brand sells itself by offering guests to 'Live the Dream where Luxury meets Prestige' – and at prices better than any nearest offer.
Its glitzy marketing messages offer what was described on the evening's programme as an evolving product based on accepting that 'Where imagination, curiosity and innovation exist, moments of excitement are ignited, making dreams become realities.'
But Sandals' dreams aren't only for the visitors its hotels host, but also for the members of its team who make those dreams real – the fairies who create their Holiday Memories for Life.
I learned at the William Jefferson Clinton Ballroom that night that Sandals in fact hosts a separate annual staff awards ceremony for each of its hotels here and that the event at Sandals Grande this year was intended to encourage nominees for the night's awards to themselves also 'Live the Dream' of excelling in any or all departments they choose.
Leading the star treatment of his deserving staff was Managing Director Winston Anderson, a 27-year Sandals resident in Saint Lucia.
'The little big boss man' — as one applauding staffer referred to him as Anderson took the podium — delivered an encouraging address based on his own dream-chasing experience.
Recalling growing-up with a single-parent mum and seven siblings in Port Antonio in Portland, Jamaica's tourism capital, Anderson recalled dreaming to become the best he could be in the hospitality industry, which he chose as his life profession.
His mother's home economics and hospitality taught him the value of good service (also seen in the way the top man at Sandals' biggest local resort had earlier led the servers attending to each table of excited and expectant prestigious ladies and gentlemen of the night).
During his career, Anderson recalled, he went on to amass Masters Degrees and Doctorates – even Honourary Doctorates – in virtually every field in the industry, leading to where he's at today: at the top of the flagship of the Sandals chain in Saint Lucia.
The Managing Director's message to his staff was akin to another encouraging statement aimed at the Dreamers in the evening's programme: 'The future belongs to those who believe in their dreams. There will be obstacles, there will be doubts and there will be mistakes, but with hard work there are no limits.'
Urging everyone present to 'Try to remember when last you dreamed', the likely lecturer at Sandals University tutored the nominees, in summary, that: 'A dream written down with a DATE becomes a goal, a goal broken down into STEPS becomes a plan and a plan backed by ACTION makes your dreams come true.'
In other words, 'Dream it, Plan it — and Achieve it!'
Dressed to impress, the scores of Sandals Grande Dreamers surely got the real royal treatment they deserved — no less than they treat guests, they were made to feel appreciated with accolades, plaques and trophies, plus prizes including stays at sister-properties (Sandals La Toc and Halcyon), helpful gadgets (like cell-phones) and US $200 each.
But it wasn't just all about the free stay-overs, gadgets and dollars. The motivated spirits filling the ballroom lifted mine too.
This being the 11th such ceremony, Grande staff were savouring the taste of their own treatment by colleagues, led by the Managing Director, not only saying 'Thank You for making others live their dream', but also 'Here's your chance too, to not only live their dreams, but also yours, at Sandals.'
The night was truly set for the celebrated Dreamers, Dream Makers and Dream Catchers – the Sandals Fairies in Saint Lucia's wonderland who create magical Caribbean stays without wands — being celebrated with live musical performances, singing and staged dancing, aerial fantasy and magical stunts and their awards and tokens of appreciation presented by their very top managers.
And then there was Coakes…
The inimitable and overly popular national comedic character was his usual serious self in a video production about pursuing his own dream to become 'a Sandals manager', in the process learning how everyone he met on his way through the property to his eventual interview had moved-on-up the Sandals management chain by simply pursuing their dreams on the job.
The 5-Star Global Gourmet laid out for the Sandals Fairies that evening also included a succulent 'Green Fig and Salt Fish Salad' based with 'cucumber spaghetti and garlic croute' — prepared by 'Masters of Excellence in the Culinary Arts' – that stood out on the menu and pleased each palate.
It was a night for the Sandals Dream team, but invited special guests were not left out.
On each table, below each main plate, was what the travelling senior Jamaican Sandals lady at my right took melodious pleasure in informing me was 'A special gift for you…'
It turned out to be a tailor-made souvenir diary (pen included) on which to note one's Dream – advised to also always include 'A Date, Steps and Action.'
Dreamer that I am, I knew my gift souvenir will surely be put to intended use – and on the long way home I enjoyed the pleasant flashbacks of an unusual Caribbean night when a (very) good time was had by all.
My best thought, though, was knowing that each of the evening's winners and all other nominees, like hundreds of others spread across the four Sandals Resorts International (SRI) flag-bearers here, can and will carry themselves, with equal weight and measure, at any other hotel here or in any other Caribbean country – or anywhere else in the world, for that matter — thanks to having been nurtured by and matured into the Sandals Brand at The Grande.
And they showed it — in grand style – on Wednesday night.
Bravo!