WHEN will the Vieux Fort Magistrates' Court which has been closed for close to four months be re-opened?
That's the question which residents of Vieux Fort and police officers attached to the Vieux Fort Police Station are calling on the relevant authorities to answer. With no inkling as to when that will happen, many are now pondering whether they will have to wait an eternity to see the court re-open its doors.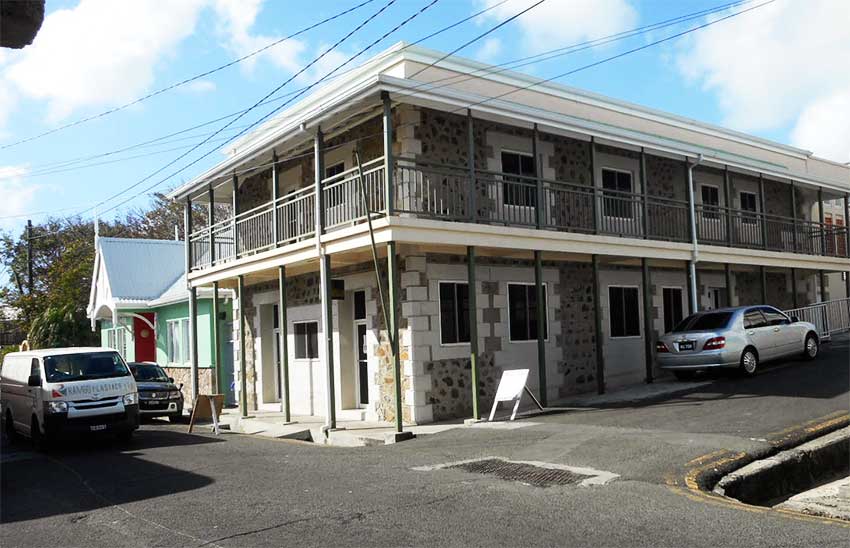 The Vieux Fort Magistrates' Court, which also serves the community of Laborie, was closed due to mould infestation, less than two months after it was renovated. At the time of its renovation, the building, which once housed the Vieux Fort Police Station was abandoned for many years.
According to its staff, after spending a few minutes in the building they experienced itching and headaches.
"We feel our skin pricking us…," a staff member told this reporter on condition of anonymity.
In the meantime, the workers have been relocated to the building which they have occupied for many years, under cramped conditions. The building is leased to government.
Since the closure of the courthouse, at least one private company has carried out some testing in order to assess its air quality.
Slight renovations were also done to stop leaks.
According to a police officer attached to the Vieux Fort Police Station, the situation gets worse daily because the cases to be heard in Vieux Fort are piling up. He added that they are bombarded with enquires from the public as to when the courthouse will be re-opened.
Anthony Bellas, a Justice of Peace in Vieux Fort is making a clarion call to the relevant authorities to address the problem sooner rather than later.
"The problem needs urgent attention. It's serious…" he said, adding that in the interim, the relevant authorities should lease a building for court.
Winston Lubin, another resident of Vieux Fort described the situation as very embarrassing for the government.
A number of people still are not aware that the courthouse is closed, judging by the surprise expressed by many when they arrive there, only to be greeted by a notice which reads: "We are closed until further notice."