By Allen Alexander
The high beams are shining once more on the highly qualified Dr. Ubaldus Raymond, Minister for the Public Service, and this time it is not in relation to young women. Either rumours or unconfirmed truth of the Minister's alleged resignation has surfaced over the weekend. So far no official from the government has come forward to publicly declare or refute those claims. Certain sources affirm that Prime Minister Allan Chastanet has accepted Senator Ubaldus Raymond's resignation, yet the senator himself has declined to comment when asked whether he has, or has not in fact resigned. Media personnel arrived at the Office of the Prime Minister on Monday morning for confirmation of the alleged resignation but were informed by a security officer that no one from the Prime Minister's office will be speaking to the press at this time.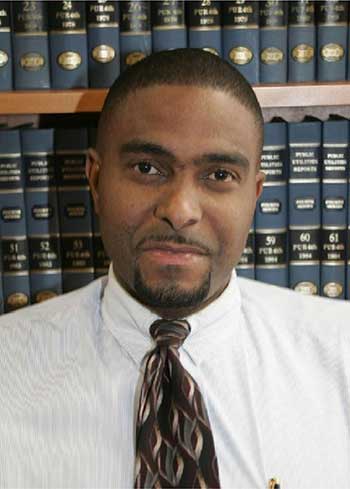 Meanwhile, members of the public are waiting for an official response regarding Dr. Raymond's current status as senator and government minister. While they wait, suspicions continue to rise in the government's silence on the matter. Dr. Raymond was expected to make a presentation at a handing-over ceremony at the Micoud Multipurpose Court on Sunday, April 7th, at which he failed to appear. The ceremony was hosted by the Government of St. Lucia through the Department of the Public Service, for the handing-over of two mini stands for the promotion of GINet Wi-Fi. A representative of the Minister was reported to preside in his stead.
Back in 2017, Dr. Raymond was at the centre of a scandal involving two young women, nude pictures, and a case of blackmail. There were calls from various entities at the time for the dismissal of Dr. Raymond, who was then Minister in the Ministry of Finance. These calls were subsequently ignored by the Prime Minister. At the end of the blackmail case, Dr. Raymond publicly expressed his forgiveness for the young perpetrators. Audio clips of erotic discussions rumoured to involve Dr. Raymond have just recently appeared on social media. These audio clips are said to emit the familiar scent of scandal. Thus far, no information has come from the government addressing the matter.
Word of the supposed resignation of Dr. Ubaldus Raymond was heard only a few days prior to the upcoming Budget Presentation on April 15. Public speculations persist in the absence of an official announcement on the matter of the Minister's resignation.