By Anthony De Beauville
The Daren Sammy Cricket Ground, the Sab Sporting Facility and the Gros Islet Playing Field will come alive over the Whitsun Tide weekend (June 7th – 10th 2019) as Veterans in Sports Inc, organizer of the Veterans Football Tournament, will stage a major Masters Football tournament.
Plans are moving smoothly and according to VISI CEO, Alvin Malaykhan, 28 teams have booked places in what is expected to be exciting International Masters Tournament in Saint Lucia with close to 800 players participating.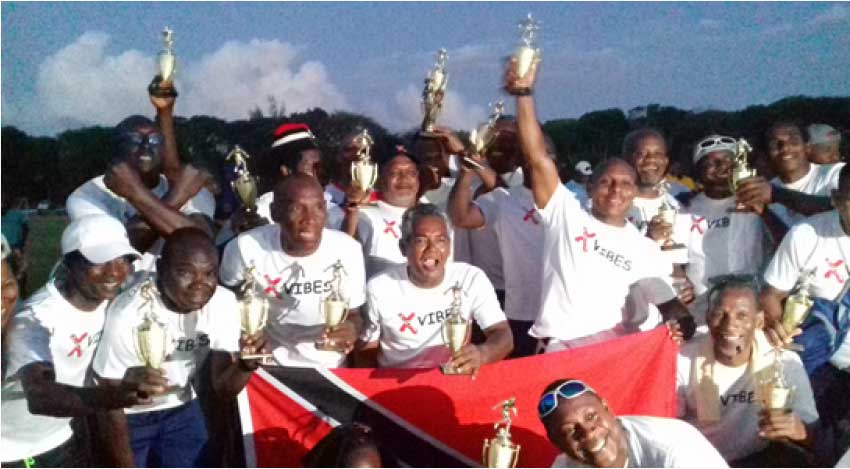 Malaykhan said, "Teams from Canada, USA, Trinidad and Tobago, Grenada, the Commonwealth of Dominica and host country Saint Lucia will do battle for the Saint Lucia International Masters Cup".
For the many sports enthusiasts coming to take in the showpiece there will be a great opportunity to see a whopping 76 matches over the four day period with some of the region's best of yesteryear players on show.
Teams will battle for two championships, '40 and Over' and '50 and Over' and as part of the event, over US$20,000 will be up for grabs in cash and prizes.
The visiting teams include 'Era Masters', present Caribbean 40 and Over Champion, 'Sunday Krew', 'X Men', present Caribbean Champion 50 and Over, 'Positive Vibes FC', 'FA Family', 'FF Crew' (Trinidad and Tobago), 'GS United' (Canada), 'Real Ole Men' (Grenada), 'Nature Boys' (Dominica), and 'Pele Masters' (USA).
Saint Lucian teams include, 'All Blacks Dennery', 'Caricom Masters', 'Lancers FC', 'Micoud', 'Marchand', 'Gros Islet', 'VSADC', 'Labowie Connections', 'Central Vieux Fort', 'Soufriere', 'Vieux Fort South', and 'Valley Ledgens'. Anse la Raye will be heading to the north with a combined team.