ON Thursday, March 28 Club GAR launched its sixth annual "Walk 4 A Cause" at the Audi Showroom in Choc.
The annual event is designed to raise funds, awareness and support for charitable causes in St. Lucia. This year the spotlight will be focused on children affected by Cerebral Palsy. Cerebral Palsy (CP) is a life-long condition caused by damage to the motor control center of the brain before or at birth and is marked by impaired muscle coordination. It cannot be treated or cured, however with the right therapy and intervention there can be some level of normalcy.
Proceeds from funds raised will be divided into three parts for the following three objectives. Objective One, for the support and treatment of kids with Cerebral Palsy through the Child Development and Guidance Center (CDGC); Objective Two, to the Cerebral Palsy Association to support the work they are currently undergoing with families and their children affected and Objective Three, to train and support the parents of CP children so that they are better able to care for and financially support their children and their families.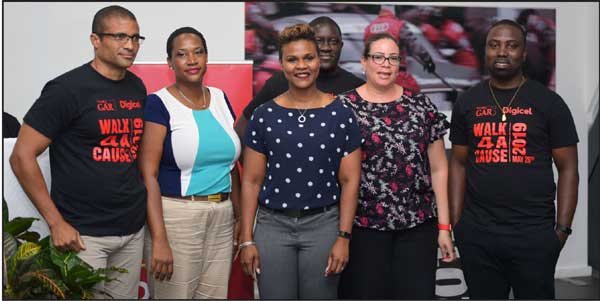 In the past five years, funds were raised for the Saint Lucia Cadet Corp, the local chapter of the World Pediatric Project, the Saint Lucia Diabetic Association, the Women's Support Shelter and in 2018, the St. Lucia Blind Welfare Association. Walk 4 A Cause is a non-profit event and 100% of the funds raised go directly to our chosen cause or charity. Club GAR is once again collaborating with a number of corporate sponsors and civic groups who have consistently come on board to support the Walk and the chosen Charity.
Walk 4 A Cause is slated for Sunday May 26, 2019 commencing at 6:30 a.m. sharp from the Vigie roundabout ending at Club GAR's headquarters at Bois d'Orange – exactly four miles. Members of the public are encouraged to register and participate in the 2019 Walk and support this worthy Cause.