1st National Bank was at the Vigie Multi-purpose Complex on Wednesday 20th March 2019 delivering some good news, much to the delight of the St. Lucia National Netball Association. The Association has been seeking support for the National Under 16 Netball Team who was in training at the complex, to participate in the Jean Pierre Caribbean Youth Netball Tournament to be held in Antigua from March 28th, through to April 7th, 2019.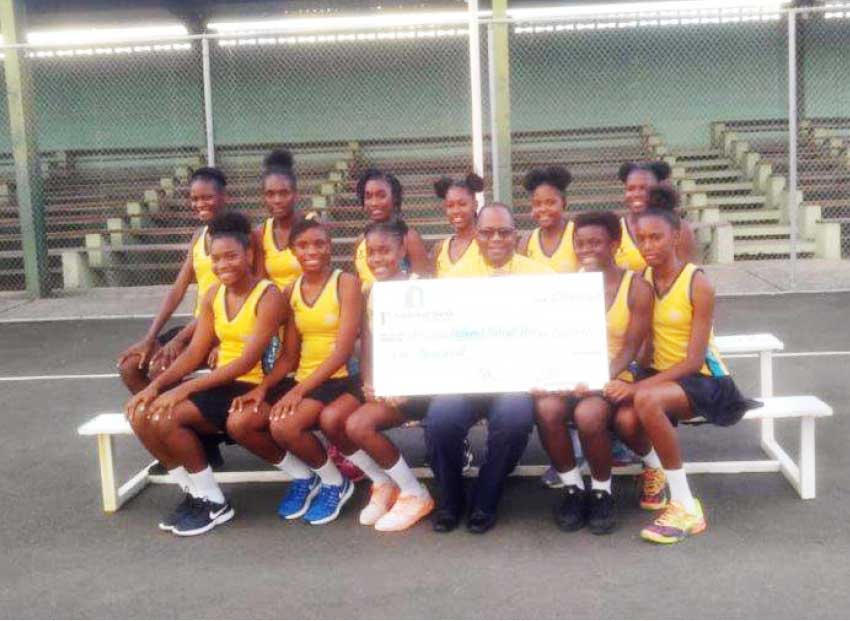 President of the St. Lucia National Netball Association; Mrs. Rufina Paul, was on hand to receive the Bank's contribution from Executive Manager Marketing and PR; Mr. Robert Fevrier. "We are very grateful for the continued support of 1st National Bank and I say thank you on behalf of the team and the Association". The Association's President concluded by saying. This support is timely as we celebrate our young women during International Women's Month for their contributions. The exposure given to these young ladies at this level can be life changing as some of them will be travelling for the very first time".
According to Mr. Fevrier, "1st National Bank Is pleased to be able to assist in creating this invaluable experience for the young ladies."
St. Lucia placed second in the 2018 tournament which was held at home and the goal is to capture the championship title in 2019. The team has been in training four times a week from November last year and comprises young ladies from across the island. The team travels to Antigua on 27th March 2019 with Coaches Shem Maxwell, Vern Alexander and team manager Sanya Antoine.
1st National Bank wishes the National Under 16 Netball Team every success in this regional tournament.