Mackeson has had a long standing partnership with sports, in particular football here in Saint Lucia. And, after a hiatus, Mackeson, rebranded with the "Like a king" hashtags, has returned to become the crown of football in Saint Lucia.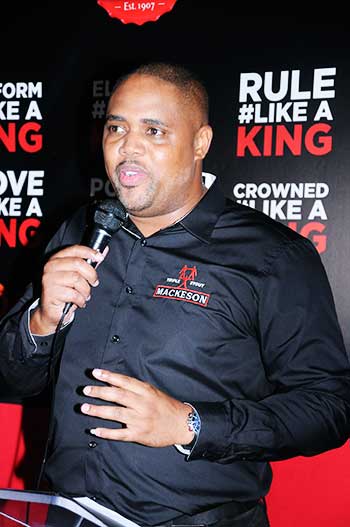 For the past three years, Mackeson has partnered with Veterans Sports Inc. in particular, in hosting what has become one of the most popular tournaments on island. Mackeson, which is distributed by Peter & Company Distribution (PCD) has also embraced a number of football teams and tournaments.
Last week, Mackeson hosted a cocktail event at Jamrock Reggae Café and Grill in Rodney Bay, to reconfirm its commitment to the football program here.
Brand Manager for Mackeson, Ed Mathurin reiterated the commitment to not just sports but also lifestyle events.
"We have sponsored a number of community tournaments such as the DJ Dongar Mackeson Cup, which will be re-branded to the DJ Dongar Mackeson Invitational Cup, as we are presently signing outside teams, other than teams from the community of Dennery," Mathurin revealed. "The brand will be moving to the communities of Babonneau and Mon Repos to host their leg of community football as well," he went on to explain.
During the cocktail event, "Veterans in Sports" CEO Alvin Malaykhan thanked Mackeson and PCD for their unwavering commitment and support in helping to bolster their competition as one of the premier sporting events here. President of the Mabouya Valley Football League Kendelle Emanuel as well as DJ Dongar were also fulsome in their praise for Mackeson.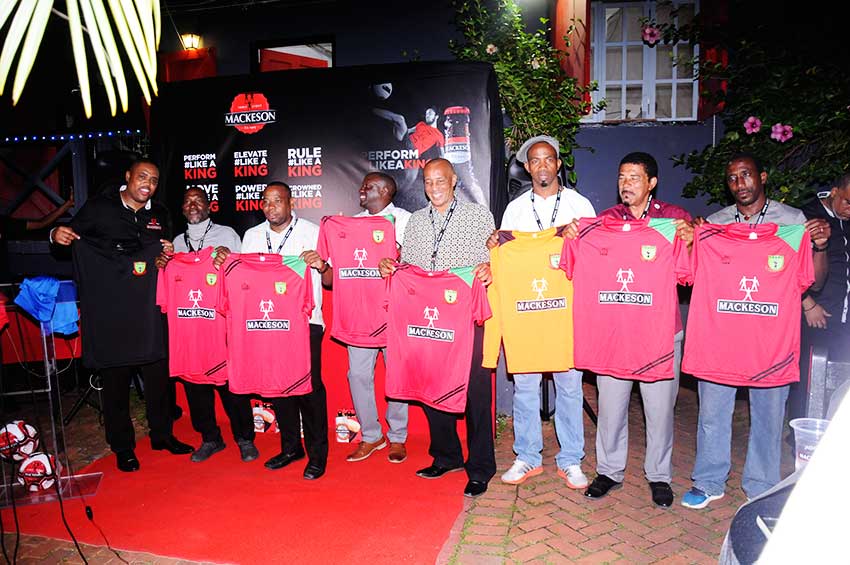 On the night, two teams were presented with football kits by Mackeson – VSADC and Mon Repos Young Strikers. A subsequent presentation was made to Rovers United.
Mackeson will promote the various activations as follows;
#performlikeaking; for skills in football skill of football,
#powerlikeaking; punching its way to boxing,
#elevatelikeaking; dunking its way on the basketball court,
#movelikeaking; for the expression of dance,
And #crownlikeaking #rulelikeaking, which embraces the trendsetting lifestyle of Mackeson consumers.
Mackeson is a full-bodied milk stout with a roasted malt aroma, and dark colour. It's semi-sweet goodness finishes with a hint of a coffee-like flavour. Please rule responsibly.