The Rainbow Children's Home in Vieux Fort, on which construction commenced a few years ago, is now completed and expected to commence operations in April, 2019.
That's according to its General Manager, Sandra Faustin, in an interview with this reporter on Wednesday, during the facility's open day.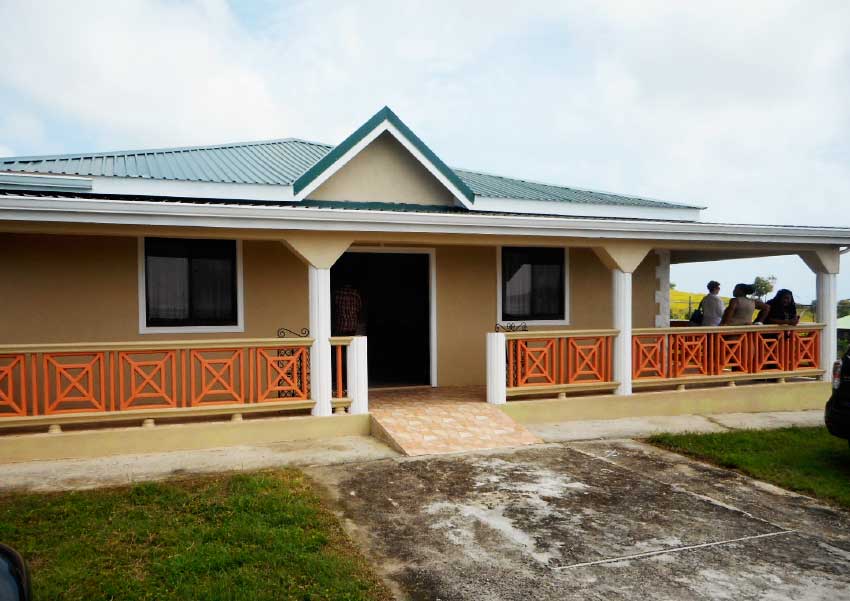 She said the reason why the facility was not opened immediately after its completion, was due to the non-availability of funds from government to pay its staff, adding that it (government) has made a commitment to do so.
Faustin said the open house will give the public a chance to see what the facility looks like and appreciate their effort in ensuring that vulnerable children of the community get a home.
She thanked the sponsors for their contributions towards its construction, singling out the Jermain Defoe Foundation as its main contributor.
"The Defoe Foundation wanted to gave back to the community. They made a large donation towards the construction of the home," Faustin said, adding that the Foundation is still assisting them in many ways.
Jermain Defoe is an international footballer of St. Lucian heritage and The Defoe Foundation is a UK-based charity that works with the government and organizations in St. Lucia to improve the lives of young people on the island.
The home, which is located on a portion of land in Aupicon — and cost approximately $400,000 — is expected to cater for nine children from Vieux Fort.
The land on which it is constructed is a donation from the former administration to the Vieux Fort Children's Society, which will manage the home.
"Our objective is to care for vulnerable children of Vieux Fort," Faustin said, adding that the home is a necessity for all of Vieux Fort.
She said there is no facility in Vieux Fort which is providing a home for the town's vulnerable children, so, as a result, she expects the community to make full use of the services the home will provide.
"The area is in desperate need of such a facility," Faustin said.
She also said she is anxiously awaiting its opening.
The home will be working closely with the Division of Human Services, which will assist it in identifying vulnerable children in the community.