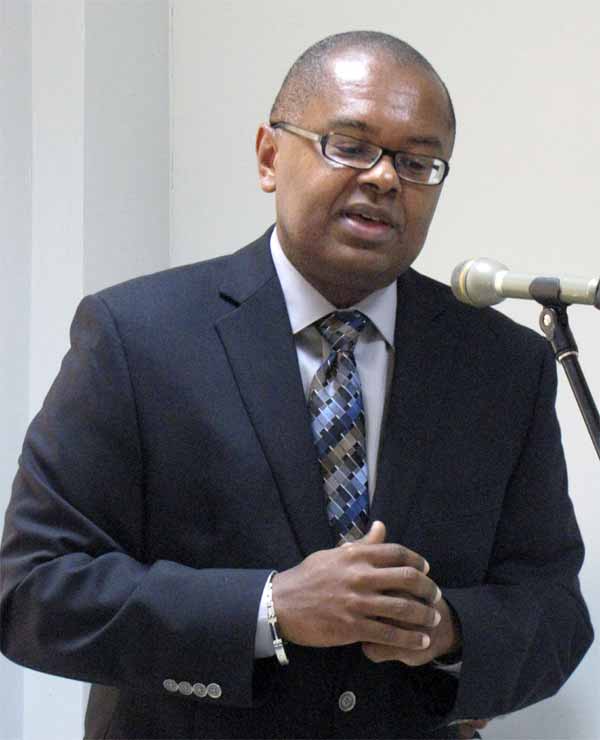 Dr. James Fletcher, the former Minister of Sustainable Development of Saint Lucia and the ministerial chair of the Caribbean's negotiating team for the Paris Agreement on climate change, has told an international conference on the Impacts of Climate Change on Food and Nutrition Security that Caribbean countries "have to stop shooting ourselves in the foot" by some of the things they do and some of the things they fail to do with respect to climate change.
In his address at the official opening ceremony of the conference on Monday 12 November at the Radisson Conference Center in the Republic of Trinidad and Tobago, Dr. Fletcher said that the absence of comprehensive land use plans in many Caribbean countries is worsening the impacts of global warming and climate change.
He pointed to infrastructure developments in places that compromise the integrity of watersheds or damage mangroves, deforestation, poor management of solid waste, and continued government support for dense hotel and tourism developments along coastlines that will be affected by sea level rise and deadly storm surges as activities that will worsen the already serious impacts of climate change on Caribbean countries.
Dr. Fletcher, who currently serves as an international climate change and sustainable development consultant, called for a revival of the Caribbean's civil society advocacy and education campaign, the development of a robust evidence base for decision making, and a renewed focus on environmental management to help Caribbean countries deal with climate change.
Fletcher suggested that building resilience to the many impacts of climate change at the household, community, sectoral and national levels must become the number one priority of every Caribbean government.
The International Conference on the Impacts of Climate Change on Food and Nutrition Security is being held in Trinidad and Tobago from November 12 to 16.
It is being hosted by the Faculty of Food and Agriculture of the University of the West Indies and brings together leading local, regional and international researchers, academicians and practitioners in the field of climate change, sustainable agriculture and food security.