PRESS RELEASE – SAINT Lucia's two best-known rums are breaking barriers at home and abroad.
After nearly half-a-century of being solely available in Saint Lucia, Bounty Rum has paved its way into the United States.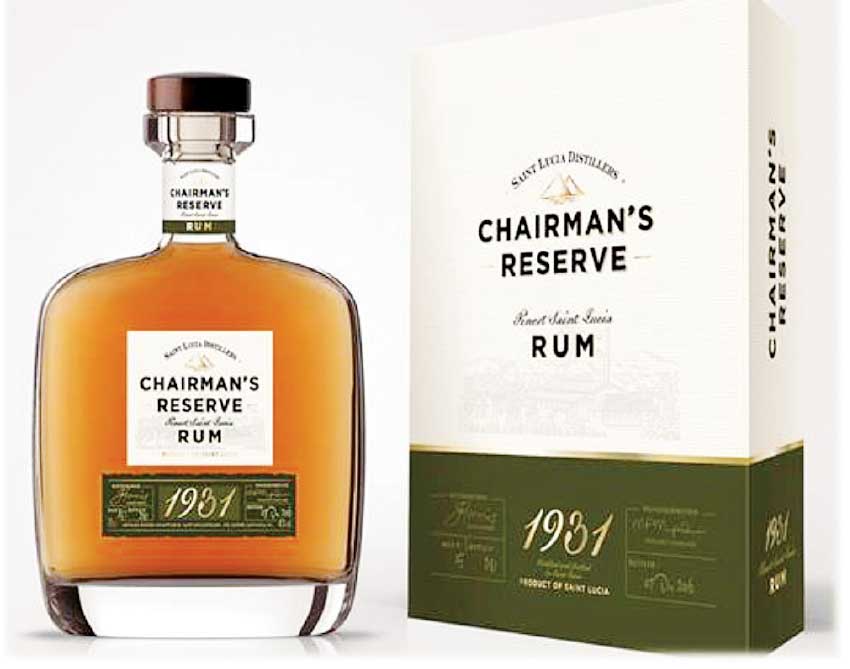 According to St. Lucia Distillers, the portfolio of local rums now available on the US market includes Bounty White, Bounty Gold, Bounty Spiced, Bounty Dark, Bounty Lime and Bounty Coconut.
The company says the line of local rums "also pays tribute to the heritage of Saint Lucia, as it captures and conveys the island's most dynamic and festive qualities."
To mark its debut in the United States, Bounty Rum has earned some of the highest scores from Ultimate Spirits Challenge over other prestigious rum brands.
The company points out that "Bounty Premium Gold Rum and Bounty Premium Dark Rum rank as two of the six "Finalist and Great Value" contenders within the USC rum category, with scores of 94 and 93 points respectively."
Benjamin Jones, Managing Director of SPIRIBAM North America, the Saint Lucian rum brand's US importer: "After 45 years of gaining popularity with American visitors to Saint Lucia, we are proud to finally bring Bounty Rum, the Spirit of Saint Lucia, to the United States."
According to Moses, "Bounty Rum has uncanny brand loyalty to those who appreciate fine Saint Lucian rum craftsmanship and for the people in love with the culture of the island.
There is no other rum brand that can deliver this fantastic level of quality, value, heritage and genuine time-honoured revelry from an already enthusiastic fan base."
Moses is glad that Bounty Rum has been launched across 15 American states in 2018 thus far and SPIRIBAM plans to have distribution in more than 25 American and Canadian markets by the end of 2018.
Customers across the United States (with very few exceptions) can order Bounty Rum and have it conveniently shipped directly to their home. (To order, simply visit www.bountyrum.com and follow the "SHOP NOW" button.)
Bounty Rum is produced by St. Lucia Distillers, which is located in the agriculturally rich Roseau Valley.
The brand was established in 1972 as the principal brand of St. Lucia Distillers, a united venture created when the last two distilleries of Saint Lucia merged.
Bounty rums are double-distilled from Guyanese molasses and aged two to three years in ex-bourbon casks.
According to the company, "Enjoyed by generations of [Saint] Lucians, Bounty Rum is known for its distinct, clean and smooth mouthfeel, and clean medium-bodied profile, which makes it a versatile rum — and ideal for mixing.
Meanwhile, St. Lucia Distillers has also announced the arrival of its latest version of the rum '1931', which has now been placed under the Chairman's Reserve brand.
The company says this is "a perfect marriage" between the distinguished Chairman's Reserve brand and '1931', which is the epitome of Super Premium rum.
The related press release says: "The significance of this winning combination can only be fully appreciated with an awareness of the history of 1931.
"Mr. Denis Barnard founded a new distillery in 1931, which was commissioned in the Mabouya Valley near Dennery.
"In 1972 (some 41 years later), that distillery merged with the Geest Distillery in Roseau Valley, giving birth to St. Lucia Distillers. "
In 2011, under the leadership of Laurie Barnard (Denis' son), St. Lucia Distillers introduced the first of six limited editions of '1931', in celebration of 80 of rum-making by the Barnard family.
Each annual edition varied in blend and was differentiated by the colour of the presentation box.
Evanius Harris, a Saint Lucian who is the Master Blender at St. Lucia Distillers and creator of '1931', has been crafting blends for over 30 years.
He commented: "What makes Chairman's Reserve 1931 a super-premium rum is the intricate process which involves blending rums distilled in Coffey and Pot Stills, aged in bourbon barrels.
"This mixture is then infused with sugarcane rum indigenous to St. Lucia Distillers."
According to Harris: "Eighty-seven years later, the union of Chairman's Reserve and 1931 in a subliminal sense, symbolizes the amalgamation of the two distilleries which has continued to create exceptional rums."
At the recently-held 2018 World Spirits Awards, Chairman's Reserve Gold, Spiced and The Forgotten Casks all won gold medals.
The 1931 Sixth Edition captured the Double Gold Medal & Spirit of the Year and St. Lucia Distillers walked away with the Distillery of the Year award.
Chairman's Reserve 1931 is now available at all major retail outlets.
The press release concluded: "Chairman's Reserve has provided consumers with another great product to experience what it means to enjoy the finer life."