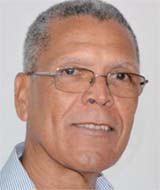 WHEN stating during his media interview of August 14, 2016 that he had initiated a technical audit of the St. Jude Hospital reconstruction project and had requested documentation from both the Consultant and the Project Manager, Minister Joseph also had this to say:
"…I can tell you that as I speak to you today, I have not received any information that we have a complete set of designs in our hands that have been approved for the completion of St. Jude's. And if you don't even have plans, I don't know how you know when you are going to finish what is to be finished." youtube.com/watch?v=9THt0f2rqFk, (0:47 mins). This is Minister Joseph's first suggestion that there are no design drawings for the construction of St. Jude Hospital.
By his May 29, 2017 press briefing, Minister Joseph was able to advise that since there were no approved drawings, his Government had requested that the auditors prepare "as-built" drawings of the hospital, youtube.com/watch?v=hGbwAguXNmA, (2:31mins).
This was followed at his October 9, 2017 press briefing on St. Jude Hospital by: "That is the problem – there is no plan. You see, I don't know why people cannot get this – there is no plan!" youtube.com/watch?v=jFNQbaUOrxw (4:20mins).
And then at Minister Joseph's October 23, 2017 press conference, he had this to say: "The reason why we had to do as-built drawings contrary to what everybody seem to be saying (sic), there were no approved plans, so we had to go and draw the hospital as it is.…There are no plans for St. Jude!" youtube.com/watch?v=jFNQbaUOrxw, (59:45mins.)
He continued with: "Now I must be clear, when I talk about plans it is approved plans, as anybody can draw anything on a piece of paper and tell you that's a plan. But a plan is only valuable when it receives the requisite approvals, and because there are no requisite approvals, we can clearly say there are no plans." (1:00:17). The illogic of this statement is of the kindergarten variety.
And when describing 3-Dimensional drawings of the hospital, Minister Joseph had this to say: "…Somebody did a nice job on social media of showing the completed hospital…These are 3D renderings that anybody can sit down on a computer (sic) so maybe that's what they meant when they said a state-of-the-art hospital. They meant a rendering of 3D on television and not a reality hospital (sic), not a real hospital but a make-believe hospital that you can go in on the computer and see (it), but not on the ground." youtube.com/watch?v=jFNQbaUOrxw, (1:06:43).
3D computerized renderings are normally produced from detailed computer-aided designs of buildings, a skill taught at our secondary schools. And images of 3D renderings of St. Jude Hospital are on the cover of the leaked Technical Audit commissioned by Minister Joseph, indicating that Minister Joseph's audit consultant himself has confidence in their authenticity.
Most people assaulted by Minister Joseph's brazen claims that there are no design drawings for St. Jude Hospital have experienced a visceral rejection of this absurdity. Those claims are, however, particularly nauseating as they project an image of St. Lucia of which we cannot be proud.
While Minister Joseph may also claim that there are no drawings stamped as approved by the Development Control Authority (DCA), it is obvious to everyone that the DCA has given tacit approval to this project.
The handover report from the Project Manager confirms the involvement of the DCA's technical staff in the Physical Planning Department from the inception of the works, indicates that the technical approvals required from the various agencies were obtained prior to the submission of a set of drawings to the DCA, and indicates that technical approval of those drawings had been obtained from the Planning Department.
The existence of those drawings was confirmed by the recent documentary on St. Jude Hospital, with the Planning Department displaying a set of drawings to the interviewer which are date stamped as being received by that Department on March 2, 2016 (Part 2, 20:33mins.).
But, rather than confirm the accuracy of the plans lodged in his Ministry, Minister Joseph chose instead to create his own "as-built" drawings, at taxpayer expense. Those drawings are, however, useless to managers of this facility as they cannot accurately document the location of pipelines and/or electrical and gas services located underground or in walls.
Not only this, but according to the terms of the Consultant's contract, a copy of which is included in the leaked Technical Audit, the Consultant was responsible for the preparation of "as-built" drawings. Given that late stage, March 2016, at which drawings were submitted to Planning by the Consultant, it is more than likely that those drawings represent St. Jude Hospital as it has been rebuilt, i.e. they are "as-built" drawings.
Has this Government then paid to produce a set of worthless drawings when detailed and accurate drawings of St. Jude Hospital already existed?
We break for the "Season", but continue with St. Jude in the New Year because: "Somebody tiefing the soul of our nation, and we, yes you and me, we have to stop this conspiracy" – Gypsy.