FATHERS in St. Lucia were commended by the Roving Caregivers for the roles they play in the upbringing of their children in an event dubbed "Dada Day".
The event was held last week at the Vieux Fort Square and was an initiative of the Ministry of Education through the Early Childhood Services Unit.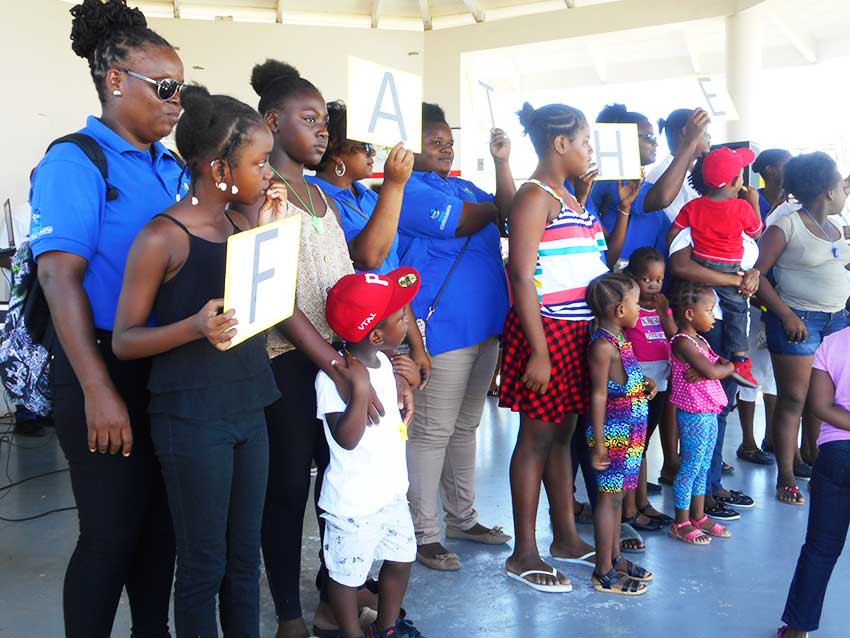 In an interview with this reporter, Coordinator of the Roving Caregivers Programme, Ruth Fevrier, said the objective of the event was to change the perception of fathers and thank them for the important roles they play in the family.
"We want to celebrate our fathers. We want to thank our fathers. We want to let them know we acknowledge their efforts. There are fathers who are doing an excellent job in helping to raise their children," she said.
In his presentation, Francis Moonie, principal of the Vieux Fort Primary school, said: "It is impossible to overestimate the importance of fathers. The presence of a father's love may do more than boost children's emotional well-being, self-esteem and physical health."
He added that studies have shown that if a father is affectionate, supportive and involved, this can contribute greatly to a child's cognitive, social development, academic achievement, sense of well-being and positive self-esteem.
Moonie said a child's primary relationship with his or her father can affect all of their relationships from birth to death.
"Girls will look for spouses who hold the patterns of good old dad. Therefore, if father was kind, loving and gentle, they will reach for those characteristics when choosing a spouse. Girls will look for, in others, what they have experienced and become familiar with in childhood. Therefore, girls are more likely to develop more positive opinions of men when they are raised by an involved father," he explained.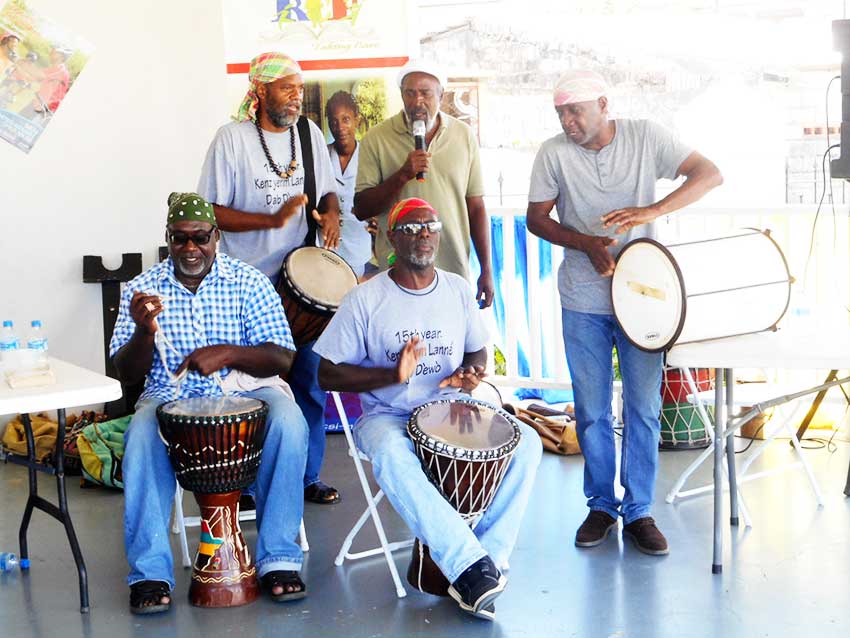 According to Moonie, on the other hand, boys will model themselves after their fathers, adding that they will look for their father's approval in everything they do, and copy those behaviours that they recognize as successful and familiar.
"Thus, if dad was abusive, controlling and dominating, those will be the patterns that their sons will emulate. However, if fathers are loving, kind, supportive and protective, boys are likely to model after their dads," Moonie said.
He called on fathers not to leave their responsibilities for the school, adding that the majority of teachers employed at the various schools are females.
Moses Jn. Baptiste, parliamentary representative for Vieux Fort North, called on fathers to continue to play their roles in the proper upbringing of their children by providing them with love, care, attention and respect.
"We are seeing more and more young men taking their children to school. We see more and more fathers helping mothers to take care of themselves," Jn. Baptiste said.
He, however, added that there are some fathers who are doing things that destroy the family.
"There are some young men who are not doing too well. They are involved in all sorts of violence. But there are also the older, rich and powerful men who hide behind their cloaks and offices to destroy communities and families," Jn. Baptiste lamented.
The event was also filled with a dazzling display of cultural presentations.