PRESS RELEASE – Training and development have always been at the heart of what makes Sandals Resorts International the world's best. From the Sandals Corporate University and the Management Training Programme to the Hospitality Training Programmes, all team members and many potential team members are constantly fine-tuning and honing their skills.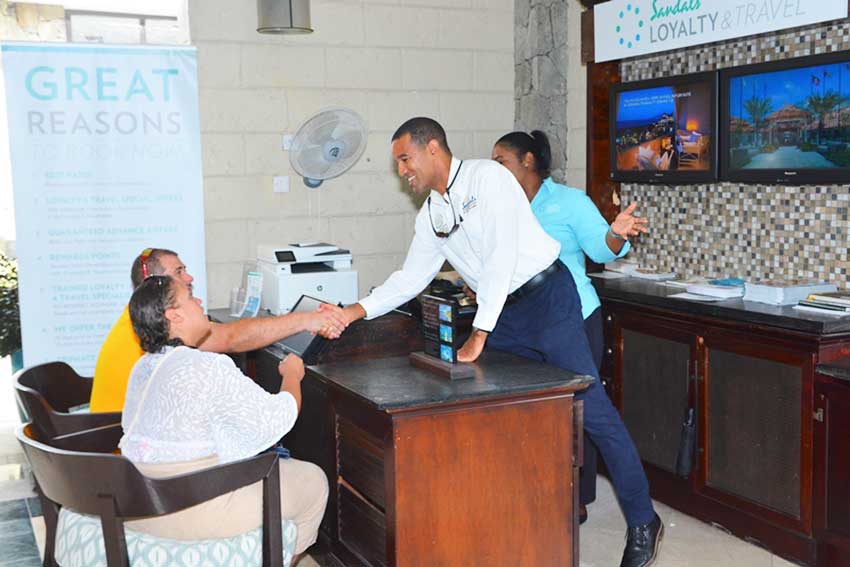 This week, Sandals Halcyon in Saint Lucia added a new dimension to this effort by allowing managers to experience what it was like to 'walk in each other's shoes'. Managers had to take control of alternative departments, allowing them to experience first-hand what their colleagues have to deal with on a daily basis.
Before he switched roles, General Manager, Chris Elliott said, "This is a unique way to understand how to manage from another person's point of view. This is about building empathy and team spirit. It goes beyond simply experimenting to experiencing the job from another angle, and to see how each piece comes together to build synergies and make the whole stronger."
Elliott spent the rest of the day in the role of Loyalty and Travel Manager.
Following their stint in their new roles, the managers were then brought together and encouraged to share their experiences. Executive Housekeeper, Danielle Daley, who spent the day as Director — Guest Services, observed that it is important to avoid minimizing the role of any other department when it comes to the delivery of services to the guest.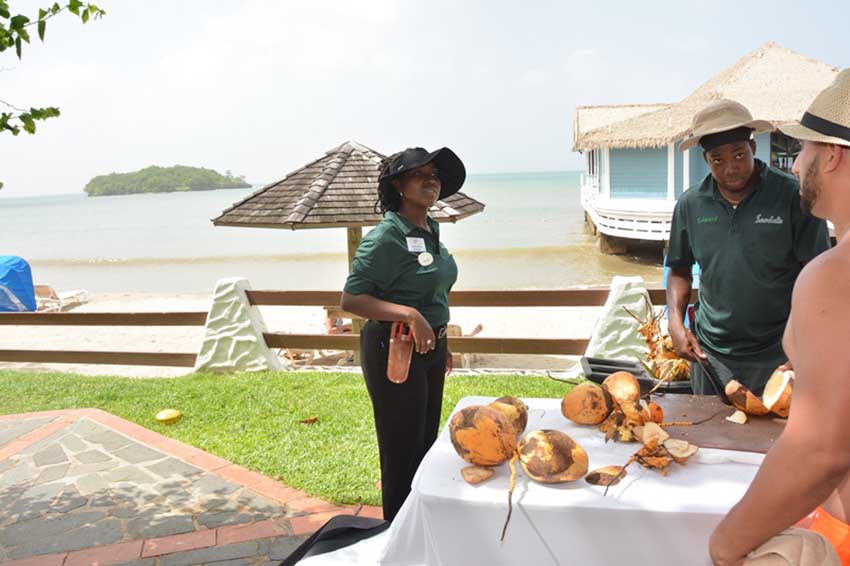 The exercise was hailed a success and an effective training tool from which each manager was able to get a better understanding of the challenges that their team managers have to cope with, with a mindset to working together and helping each other to achieve company-wide goals and objectives.
"Efforts like these are typically Sandals," added Elliott. "We always strive to go beyond the call of duty and we find success through innovation and creativity. When we are able to better work as a team and provide enriching and unique experiences for the guests who come here, ultimately it is Destination Saint Lucia that will benefit."