PRESS RELEASE – LAST Tuesday marked the 42nd anniversary of the Saint Lucia National Trust (SLNT). The Trust is a membership organization established to help conserve the natural and cultural heritage of Saint Lucia and to promote values which lead to national pride and love of country.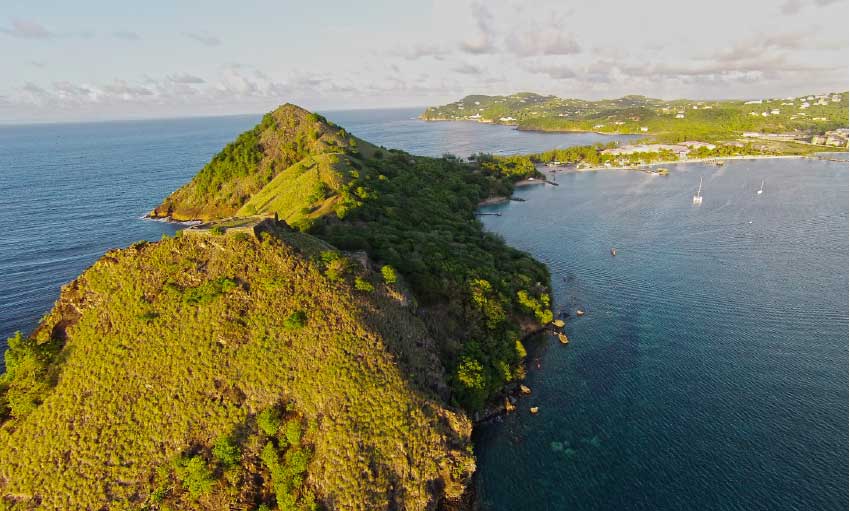 Over the years, the organization has been able to fulfill this mandate through site management and maintenance, advocating for the sustainable use and management of the island's natural resources and through education and advocacy programmes.
Activities to mark the SLNT's anniversary include media appearances to provide the public with an update on our work, accomplishments and challenges. There will also be a Movie Night at our premier site – the Pigeon Island National Landmark on October 6. The gates will be opened from 5:30 p.m. while the first movie, 'Moana', will be shown at 6:30 p.m. and 'Big Miracle' will be shown at 9 p.m.
Patrons will also be treated to a cultural presentation. Entry fee: adults EC$15 and children $10.
There will be food and drinks on sale as well as attractive door prizes. Part of the proceeds from this activity will be donated to the people of Dominica who suffered the wrath of Hurricane Maria. Members will not be able to use their membership cards to access the Landmark for this activity.
SLNT's Director, BishnuTulsie, issued a statement in observance of the Trust's anniversary, which reads:
"The Trust, with the support of its members and like-minded agencies locally, regionally and internationally has come a far way since its inception. Some of our ongoing projects include the maintenance of Pigeon Island National Landmark, MornePavillon, Maria Islands Nature Reserve and other Trust sites across the island; restoring the dieback areas of the Mankote Mangroves; turtle monitoring in the south; building the capacity of sea moss farmers, charcoal producers and eco-tour operators in the south; monitoring of off-shore islands to ensure the rich biodiversity of these areas are preserved; the formation of a civil society organization on sustainable development; lectures; education and outreach activities; and the Listing of Buildings Project, among many other initiatives.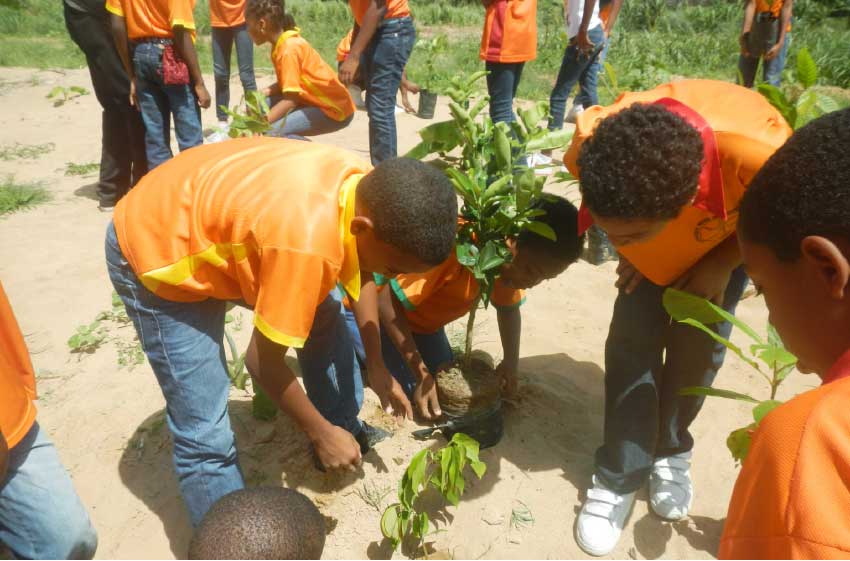 "Clearly, there are many other projects that the organization can and should undertake; however, the staff and members give their utmost with the resources at our disposal.
"In light of the intensified hurricanes and weather systems, we take this opportunity to remind Saint Lucians and people from other small island developing states that while we are not the major contributors to global warming and climate change, we must still do all in our power to mitigate and adapt to its impact.
"We call on the government to implement policies that protect citizens and our resources from impacts of climate change. For example, there should be building codes to prevent the erection of homes and businesses in areas prone to landslides especially along the coastlines and protection of our mangroves which serve as a barrier to protect us from floods and storm surges.
"Along with our partners, the Trust hopes that one of our ongoing projects — dubbed 'Increasing the resilience to Climate Change and Natural Hazards, and reducing the rate of coastal erosion for Pigeon Island National Landmark (PINL) and Pointe Sable Environmental Protection Area (PSEPA) through Beach Stabilisation, Restoration & Enhancement' — will assist us in playing our role to safeguard our natural and cultural assets from the impacts of climate change. Most importantly, these initiatives help to protect the lives and livelihoods of our citizens who rely on these resources for their survival."
For more information about the Movie Night and how you can become a member of the Trust, please contact us at 452-5005 or email membership@slunatrust.org.