AFTER going down to Bermuda on day one of the CONCACAF/Caribbean Women's Under-17 match 3-0 on Tuesday evening at the Daren Sammy Cricket Ground, Team Saint Lucia plays Aruba this evening in a must-win match.
Saint Lucia conceded two early goals in the game after getting off to a nervous start, including an own goal in the 5th minute of play.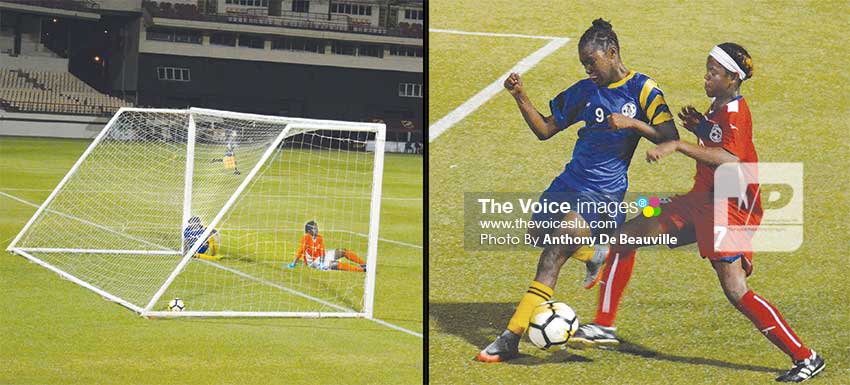 Three minutes later, Bermudian striker, LeilanniNesbeth, found the back of the net with a right foot shot at least 10 yards out which eluded the Saint Lucian goalkeeper, Kenna Lionel, to her right to make it 2-0.
Ten minutes later, Saint Lucia conceded yet another own goal, as the defence seemed unable to settle down and that's how the score-line remained at the halftime whistle to give the Bermudians 3-0 advantage.
On the resumption, Team Saint Lucia came out looking a lot more confident compared to the first half of play, creating many scoring opportunities in front of goal as they made life difficult for the Bermuda defence.
In the first 10 minutes of the second half, they turned on the heat on their opponents and had three scoring opportunities, which they failed to convert.
With a three-goal deficit, the home team is expected to come out firing against the Dutch team that went down to Antigua and Barbuda 2-1 in their opening encounter. Goal scorers were Danesia Wilson and Janequa Lewis from Antigua and JarianaDoornkamp from Aruba.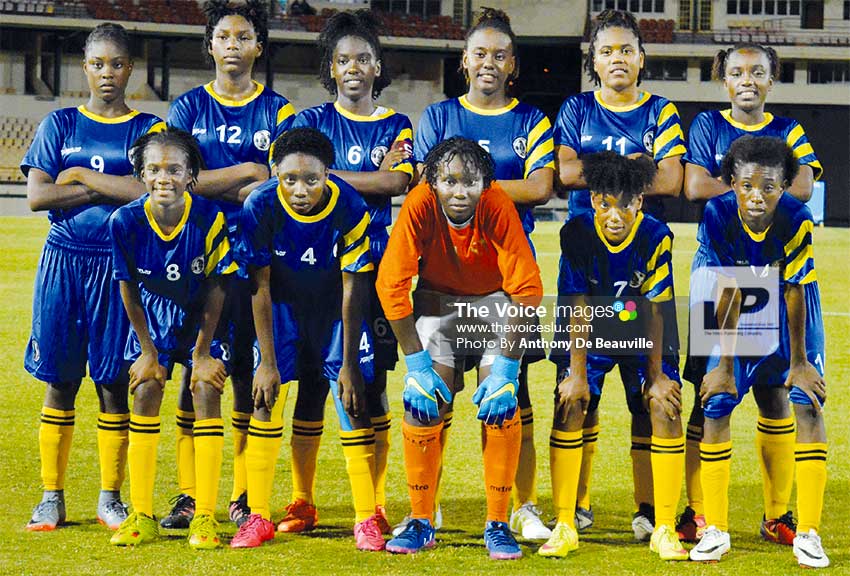 The Saint Lucia women will be hoping to get it right and put the win beyond Aruba's reach if they are to remain competitive in this round.
Team Saint Lucia will also need more support than the disappointingly small but appreciative crowd that showed up Tuesday evening to watch their game.
In the first encounter this evening, Antigua and Barbuda will play Bermuda from 6:00 while the second match featuring the local women starts at 8:00.
Assistant Coach for the Saint Lucia team, Dennis Didier, said, "All our plans went haywire. We could not convert a goal but we must give Bermuda praise because they played very well and you could see they looked like a team that has been together for a while preparing for this tournament."
In terms of the two own goals scored by Saint Lucia, Didier noted, "Mistakes do happen and there is nothing you can do about it. What we have to do right now is go back to the drawing board and fine-tune for the next two games."
In anticipation of this evening's match against Aruba, Didier said, "I guarantee we are going to win."