SAINT Lucia is set to host Group C of the CONCACAF Caribbean Women's Under-17 Qualifier, starting from next Tuesday.
Antigua and Barbuda, Aruba and Bermuda will join host Saint Lucia in this group phase to be played at the Daren Sammy Cricket Ground.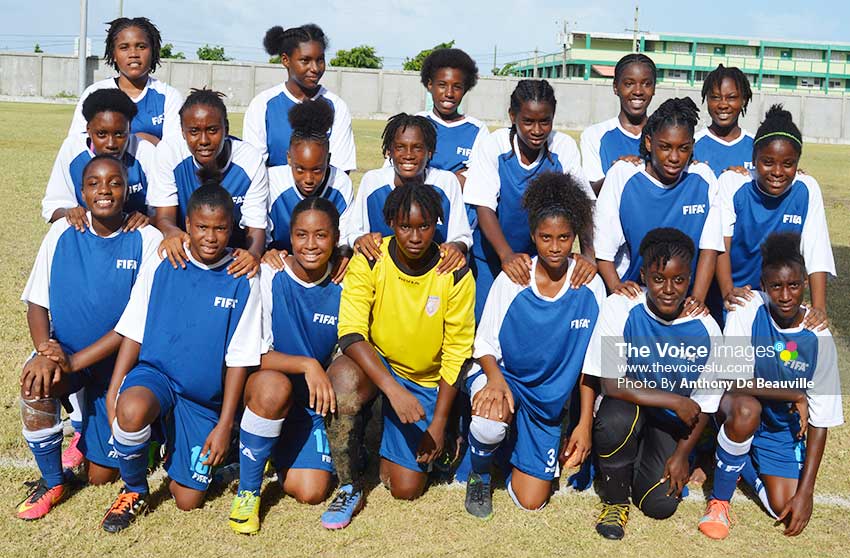 The opening round of matches will feature Antigua and Barbuda facing Aruba from 6:00 p.m. on Tuesday, followed by the second game when Bermuda go up against Saint Lucia at 8:00 p.m.
On Thursday, Bermuda will play Antigua and Barbuda from 6:00 p.m. while Aruba will tackle Saint Lucia at 8:00 p.m.
The final games will be played on Saturday next week with Bermuda meeting Aruba from 6:00 p.m. and Antigua and Barbuda facing Saint Lucia at 8:00 p.m. in the closing game of the tournament.
President of the Saint Lucia Football Association (SLFA), Lyndon Cooper, expressed his delight in Saint Lucia's hosting of the matches. He called on all partners to live up to the high standards expected. Football, he said, continues to contribute significantly to the economic and social life of Saint Lucia.
Team Manager, Karen Fowell, said, "Our preparation has been ongoing from last year immediately when the team returned from Miami after participating in the CONCACAF Under-15 tournament, placing 5th out of 22 teams. To date, we have increased our workload to include both on and off the field training four days a week at the Soufriere Mini-Stadium."
Noticeably absent from the squad is goalkeeper Qiana Joseph whose reason, based on information received from her family, has to do with her contractual arrangements with the West Indies Cricket Board. Joseph recently made the West Indies Women's senior team that participated in ICC Women's World Cup in England.
Fowell urged the public to come out and support team Saint Lucia as there will be a number of players in the squad who will bring excitement and thrill to the game.
The full squad reads: ShakeraClasse, Sacha Alcide, Jahnya Charlemagne, Faith Emmanuel, Geean Henry, Thai Fowell, SteffanieAllain, Britanya St. Prix, Melanie Richard, Ilana Lashley, Nicofia Joseph, Cassandra Shepherd, Tiffanie Allain, Krysan St. Louis, Vionce Weekes, Gianna Hilton, ShaquelleCharlery, Racquel John, Kenna Lionel and Kennisha Joseph.
The technical team includes Francis Lastic (Head Coach), Denis Didier (Assistant Coach), Karen Fowell (Manager), Kieber Codrington (Physiotherapist), Cess Podd (Technical Director) and Mary Campbell (Women's Coordinator).