PRESS RELEASE – FOND Doux Plantation & Resort's commitment to offering authentic Saint Lucian experiences on a historic 250-year-old traditional working plantation has been recognized internationally as the Historic Tour Operator of the Year 2017.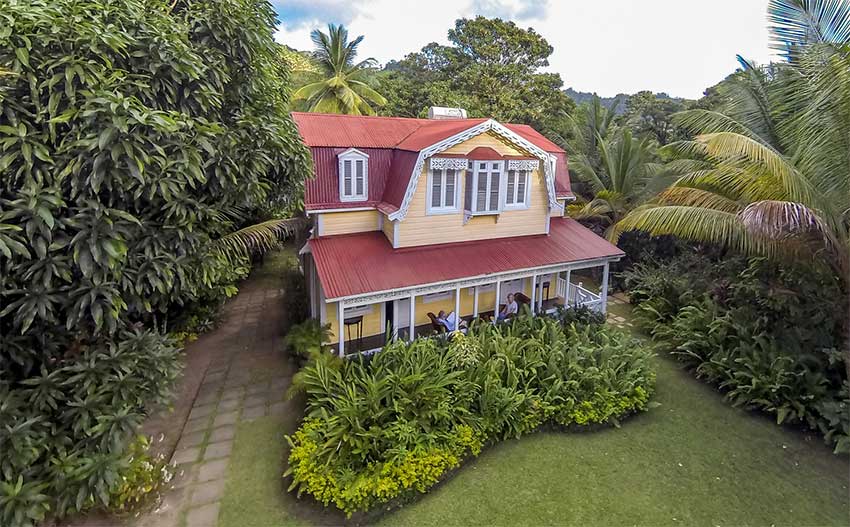 The judging panel sat down at the end of last week to select the winners they wished to recognise in this year's 2017 Holiday & Tour Specialist awards.
"We are honoured by this award and thank Luxury Travel Guide for recognizing our continuous efforts to provide our guests with exceptional and authentic St. Lucian experiences," said the resort's manager, ErolineLamontagne.
These awards are described as "representing the pinnacle of achievement, championing the best in their respective fields" after having gone through rigorous assessment by industry professionals and celebrity guest judges.
Awards Coordinator for Luxury Travel Guide, Max Bond, explained that, "Award winners that have demonstrated success and innovation will gain a place in our soon-to-be-published award winners guide, which will be printed and distributed to over half a million subscribers alongside our printed distribution which will see over 250,000 hard copies sent to luxury hotels, cruise ships and airport lounges across the world."
"This is the first time we have been recognized by Luxury Travel Guide and we are proud to be the recipient of this award," said Lyton Lamontagne. "We will continue to provide guests with a unique and magical experience of living on a 250-year-old traditional working plantation."
The Luxury Travel Guide award follows the Hotels Combined Award in recognition of Excellence earlier this year.