PRESS RELEASE – IT has been more than a year now that "Freaky Girls" from Saint Lucia's Ricky T has dominated fetes, events and airwaves in all corners of the globe, including the Caribbean region, US, UK and Canada. "Freaky Girls" has also been featured on the Soca Gold and Fox Fuse Get Soca 2017 soca compilations.
When it came time to remix the international hit song and another artiste another artiste teaming up with Ricky T, the partnership could not be less than with someone who could bring their own star power to the table.
Enter SiccatureAlcock — or Jah Cure — as the international reggae artiste from Jamaica is known.
The "Freaky Girls Remix" is written by Courtney Louis, Ricky Joseph and SiccatureAlcock, produced by Stratosphere Muzic with additional keys by Chady Foster and musical arrangement by DJ Tate and Courtney Louis. The "Freaky Girls Remix" was mixed and mastered by Andrew Denny and is released by music label Stratosphere Muzic.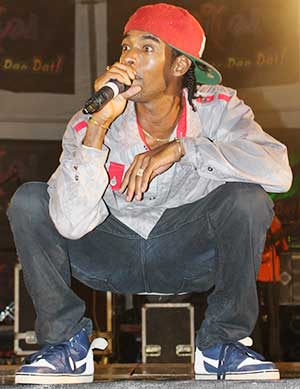 Ricky T says in the original song, he celebrates the Freaky Girl in all her raunchy, sexy glory. For the "Freaky Girls Remix", Jah Cure brings a romantic touch to the freaky — he loves and celebrates his Freaky Girl with undying devotion.
"Jah Cure brings a lovers rock softness to the original song; the freaky girls need soft love, too. He's not asking them to "bring de bumpa" or "maté" like me; he wants to marry and love up his Freaky Girl and Tizzle endorses that. I love this remix as much as the original. I have the girls getting on wild while Jah Cure makes them fly high," he says.
Ricky T promises this "Freaky Girls Remix" is a teaser of something big that will be coming from him and Jah Cure later this year. The new effort will be an explosion fans should expect in July.
Download Links for "Freaky Girls Remix"