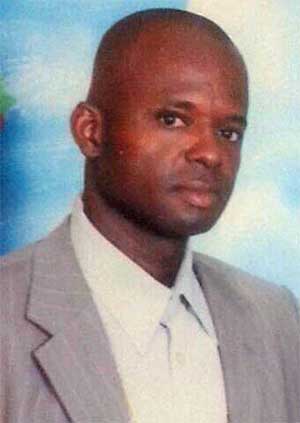 AFTER almost two months since been reported missing, there has been no trace of the Vieux Fort resident who disappeared under mysterious circumstances.
David Renee, a joiner, who is originally from Laborie, was living alone in a rented apartment at Cedars Heights, Vieux Fort, at the time of his disappearance on January 6. His vehicle was found in a remote area in Vieux Fort. He was 46.
"Today is his birthday…We miss him very much," his sister Lindy Renee told this reporter last Wednesday.
She said the family is devastated and is having a difficult time coping with the situation.
"We are taking it very hard…We are thinking of him every day," she grieved.
According to her, the family has no idea what would have caused David's disappearance, adding that they have heard different stories as to why he may be missing.
Lindy said David had some financial issues which was of concern to him.
"He was unemployed for some time. He was struggling financially…," she said.
However, she said she has not given up her search for her brother, hoping that one day she would see him again.
A number of persons who are followers of the various religious denominations with which David once associated, told this reporter that he had approached them seeking financial assistance, but theycould not afford to help him.
His mother Celina Renee was too distraught to comment on the incident.
Inspector MarcellinusLeonce of the Vieux Fort Police Station said the day before Renee's disappearance he (Renee) was seen loading some of his household items in a van , which upon investigations, revealed that they were sold to someone in Vieux Fort.