PRINCE Harry sailed into a glorious Saint Lucian sunset yesterday evening from Soufriere after more than 24 hours on island arriving here late Thursday afternoon at Pointe Seraphine in Castries.
Whatever his impressions of the island and its people were we are not privy to, however it is hoped that he left with positive impressions of us as a people and country.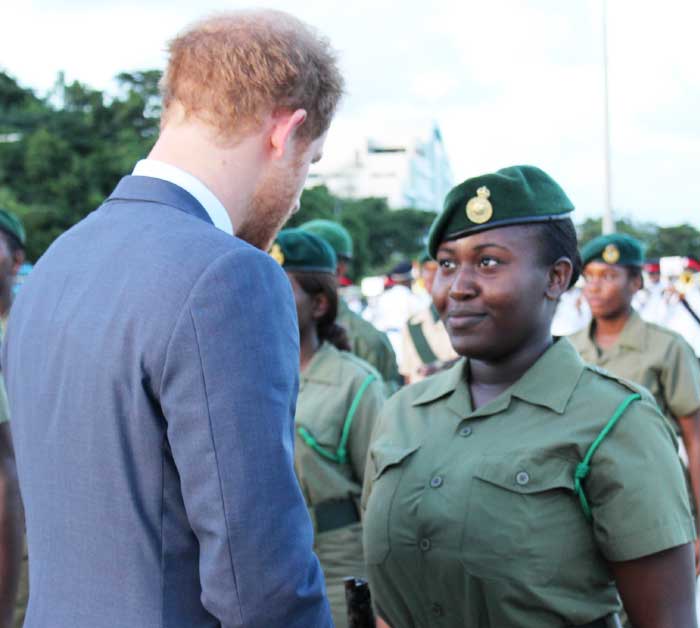 Between his entrance and exit he met with all sectors of the population, from those pulling the strings of power to the young people either in quasi military gear, like the young female cadet he briefly spoke to at Pointe Seraphine (in picture) while inspecting the Guard of Honour, to those passionate about our environment whom he met at Pigeon Island National Park and those he rubbed shoulders with at a cricket match at the Daren Sammy Cricket Stadium, who are passionate about the sport.
It is hoped that his visit will redound to the overall benefit of the country as we settle down to our everyday work programmes and that he takes positive vibes about St. Lucia back to Buckingham Palace and to the Queen whose emissary he is during his tour of the Caribbean.