Duo Releases New Single, "New Day"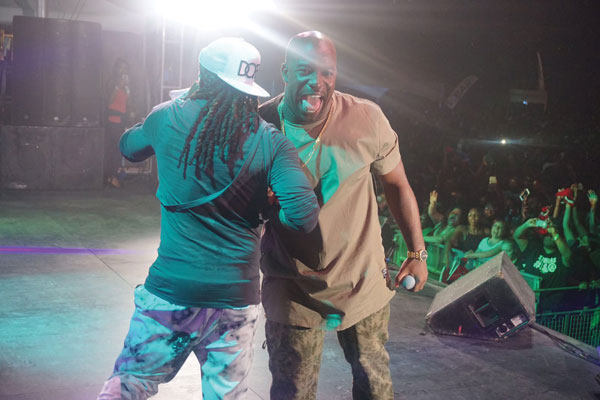 Recent winner of the International Reggae and World Music Awards for Best Calypso/Soca Entertainer, Teddyson John, has joined forces with Trinidadian Kerwin DuBois and the two soca artistes have produced their 2017 release, "New Day."
The song was written by Kerwin DuBois, Teddyson John, Jeremy Jacobs and College Boy Jesse and was released on Saint Lucian and Trinidadian radio stations earlier this week.
"New Day" speaks to being thankful for each day as one has the opportunity to celebrate existence – life. One can forget yesterday and enjoy life in the moment.
"We describe this 2017 release as the official morning anthem. From the moment one wakes up, one has life, and you thank God for a new day which one can share with family, friends and peers despite one's struggles," an excited Teddyson John said.
John said he was glad that the opportunity to work with DuBois has once again presented itself. DuBois has been in the industry for over twenty years, writing many hits for many people, including Machel Montano, Kes, Bunji Garlin, among others.
John has worked previously on other productions with DuBois on songs, including "Magnetic" in 2014, and in 2015 produced they co-produced the song, "Arrogant."
"It is a dream, and one must believe in oneself," John said. "I want to make music that will last a lifetime and not just a season. I want to make classics that people can remember, and I am happy to share the moment with him."
John is currently working on more songs which will be released before December 2016. He is looking forward to a successful year in Trinidad this coming carnival. He also says he