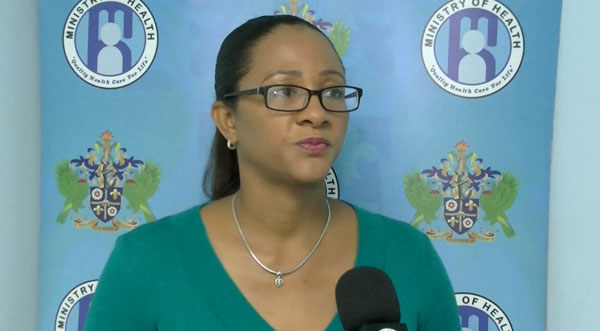 During the passage of Tropical Storm Matthew, the Ministry of Health and Wellness was able to ensure uninterrupted health services at key facilities, including the Victoria Hospital, St. Jude Hospital, Soufriere and Dennery Hospitals and the National Mental Wellness Center.
Medical Officer of Health, Dr. Sharon Belmar-George reported that a few health facilities encounter minimal water seepage which has since been managed. Most facilities she said should be fully operationalized by Friday September 30th.
"We continue the services at our strategic wellness facilities including the Gros Islet Polyclinic which was opened from 10:30am today and will remain opened until midnight. For the St. Jude Hospital, National Mental Wellness Centre and the Victoria Hospital, we have suspended the outpatient services and also the elective surgeries. By tomorrow those services will be reinstituted and will be back as per the normal operations."
Dr. George noted that of great concern to the Ministry of Health is the issue of water quality and food safety due to the interruption to the islands water supply and lack of electricity in some parts of the island.
"We are advising the public to ensure safe water use practices. If the water is not coming from our potable supply of WASCO, to ensure the water is either boiled or the use of water sterilization or bleach as we have indicated in other public service announcements. Also, our Environmental Health Officers are working with quite a few of our supermarkets and food distribution outlets because due to the cut in the electricity supply some of those areas in terms of the frozen foods may have thawed out. So, our Environmental Health Officers are presently on the ground doing the necessary assessments. We are asking the public to be vigilant in what is consumed in terms of water safety and also in terms of what is bought in terms of frozen foods at our various supermarkets until we get full restoration of those services."
Heads of departments within the Ministry of Health met from early Thursday morning carrying out assessments of the various heath institutions to take stock of the situation and strategize for the quick resumption of health services to the public.
http://cloudsync.govt.lc/index.php/s/Z7u2mPB1s4r530i