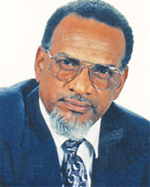 SOME things are not easy to quantify; for example, how much positive influence does Hillary Clinton, the first female nominee of a major political party in the United States for presidential elections, exert on girls and young women in that country. Can the fear she exerts on Muslim culture, that girls and women should aspire to education and their full human potential, be measured? How can the deep hatred by some far right Tea Party Republicans and extremists opposed to Hillary Clinton be properly quantified?
As a frequent visitor to the USA I have made a point of following the politics of Washington D.C. perchance to observe its influence on the Caribbean, Latin America and the world. The next presidential elections in the U.S. (November 2016), has been of more than passing interest to many. Hillary's nomination for the DNC has further heightened interest in the event. She has been described by her supporters as the most qualified person to contest the presidency in the modern era. Her opponents think otherwise.
It's an interesting dilemma. Some polls indicate that she is an unpopular person second only to Donald Trump's unpopular numbers, this election cycle. To be sure, Hillary has been tarnished by the constant bashing of her Republican opponents over the last four years. Even some Democrats showed a preference for Senator Bernie Sanders, over Hillary, in the primaries.
There are at least four issues in Hillary Clinton's public life, which stand out and which confirm to this writer that she is a woman of substance and of true grit.
She overcame every obstacle thrown in her path when, as First Lady, she proposed legislative support for health insurance for children. She did not succeed in covering all the nation's children, but six million was a good start. She learned that in politics one has to roll with the punches and accept progress incrementally. Even before she had properly accomplished that task, the Monica Lewinsky scandal blew up in her face. That incident tested her resolve and challenged her loyalty to her husband – President William (Bill) Clinton. She later stood by him as he faced impeachment.
She emerged from that experience bruised and battered but, unbowed and undefeated. Hillary proved that she was a woman of substance – one who would stand by her man against his political opponents, come whatever may.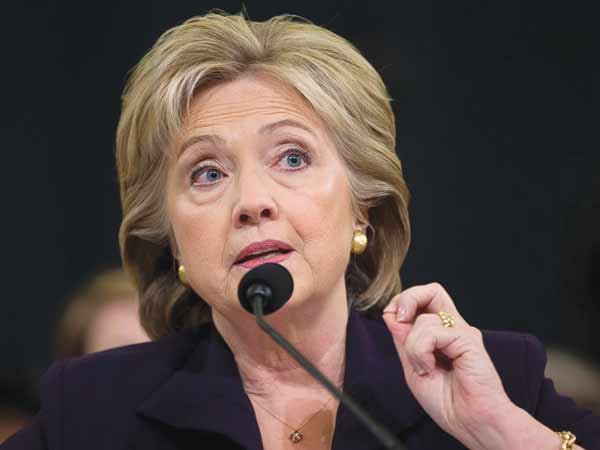 The second issue which stands out for me is her twice winning a prestigious Senate seat in the great state of New York. The attacks on the World Trade Center in New York happened during her Senate watch. In the aftermath she worked with Republicans and Democrats in the Senate to bring relief to the thousands of Americans who had suffered in the massive destruction of lower Manhattan. Few could have done more or better – she proved that she was a force for good.
The third was her role as Secretary of State, appointed by President Obama. She had fought Obama tooth and nail for the Democratic Party nomination in 2008. Hillary showed deft political touch – and class – by promptly throwing her full support behind Obama after he became the party's nominee. That primary contest proved that she had what it took to match any in U.S politics. This may explain why she is so feared by her opponents, and so loved by her supporters.
Her calm and confident demeanour could be seen as she dealt with the Senate Republican challenge of her work as Foreign Secretary. The Bengazi attacks by militant jihadists and the killing of a U.S ambassador on her watch may have been the lowest point of her service. Her opponents have yet to close the issue of Bengazi after many hearings and an FBI investigation, into the whole affair including her use of private e-mails on government business.
The Republicans have tried hard to find Hillary Clinton guilty of the death of the U.S ambassador in Libya. They have smeared and besmirched her character in every which way. The anti-Hillary propaganda has to some extent backfired as some Republicans have protested what they see as Hillary bashing – and overkill.
And then there was the calm, determined and focused manner Hillary fought off her Democratic challengers, including the persistent Bernie Sanders, for the party's nomination in 2016. Few who knew her would have been surprised by her tenacity and determination to win the nomination. She brings that same fighting spirit and determination to bear on her republican opponents who seem committed to her demise. Some have accused her of wanting to take away their second amendment rights – to bear arms. She has never threatened any such action. The vile and unbecoming attacks on Hillary Clinton by U.S Senate Republicans and others have not stopped; and may not, even after she wins in November.
Hillary Clinton's stance on the politics of the Middle East is worthy of note. Had she been president, Assad of Syria would have been history. So would ISIS. The remaining concern for some observers is for her to use her considerable influence (and power, post November 2016), to settle the Palestinian question. A brokered peace with the U.S leading, between Israel and Palestine is long overdue. Perhaps a woman's touch is the missing ingredient for a permanent peace in the Middle East.
For all her challenges and the relentless attacks from her opponents Hillary Clinton remains a woman of substance. She is destined to go where no other U.S president has gone before. She is the most qualified person to assume command of the U.S Government superstructure from day one – January 2017. May God bless her!