THE Cul de Sac track was a hive of activity this past Sunday when the St. Lucia Moto X Club held its 5th race of the Season.
Despite a number of social events around the island, the usual crowd was on hand to witness of some of the daring moves by the participants.
According to Motorcross Club 2nd vice president Kir Girard, despite the fact that not three, but six riders were out of the mix this time around due to injuries and bike problems, Sunday's event proved to be extremely exciting and had patrons on their toes.
She said the riders came out and gave it their very best, battling for the points lead At the end of race day, all of the leaders were victorious in retaining their lead.
In the Pee Wee Class – 1st Kareem Louis on a Honda CR50, Bike No. 8 – points 295, 2nd Shaan Cooper – Bike No.105 – points 246; 3rd Christian Eudoxie, Bike No. 716 – points 224. In the Junior Class – 1st Rossi Mc Lean, on a Kawasaki KX65, Bike No. 46 – points 323; 2nd Alpha Burt, Bike No. 332 – points 280, 3rd JeannaiDalson, Bike No.215 – points 160;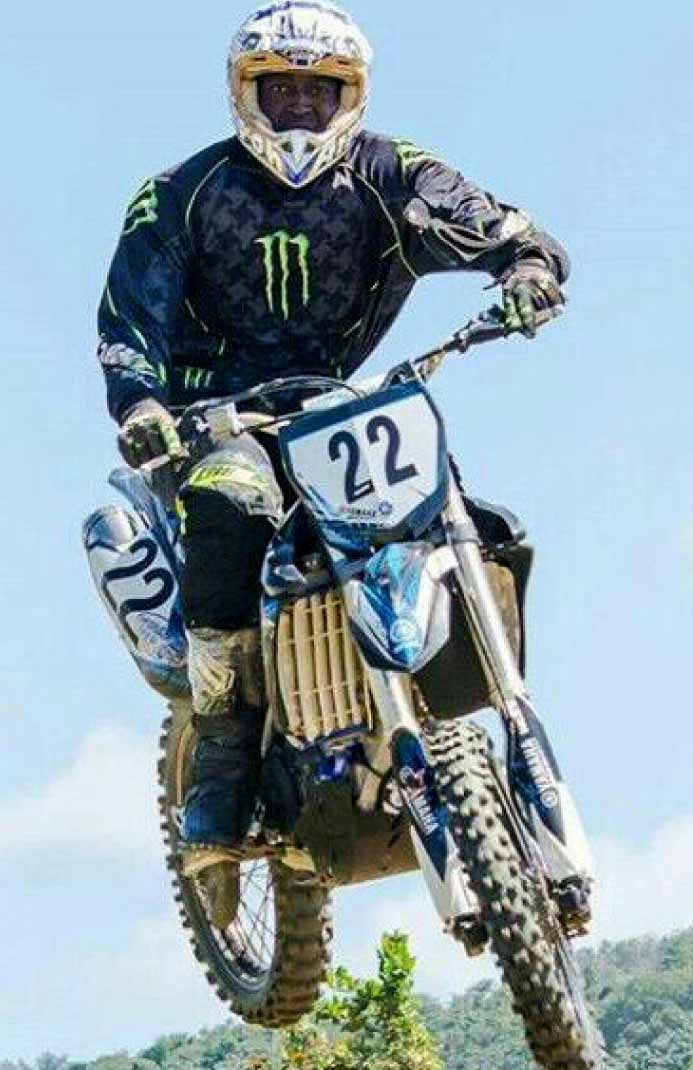 Class C – 1st Tairyk Girard, on a Honda 85, Bike No 02, 307 points, 2nd Darren Auguste, Bike No. 777, points 282; 3rd Jah – Mallen Alcindor, Bike No. 100 –points 270;
Class B – Antonio Maynard, Bike 85 – points 308, 2nd Tevin Calderon, Bike No. 27 – points 301, 3rd Tariq Monplaisir, on a Suzuki RM125, Bike No 6 – points 275;
Class A – Oswald Simon, on a Honda CRF250, Bike No. 44 – points 303; 2nd Bryan Leonce, Bike No. 22 – points 272, 3rd Kahlil Charles, Bike No. 300 – points 232.
The next event for the Moto X Club is scheduled for May 29 either in Cul de Sac or Vieux Fort (waiting for confirmation of venue), while the final race for 2016 will take place on June 26 in Cul de Sac.
According to Girard following the final race on June 26, the club will stage a series of exhibition and developmental races among its members up until National Day December 13 to raise the much needed funds to host a successful 2017 season.