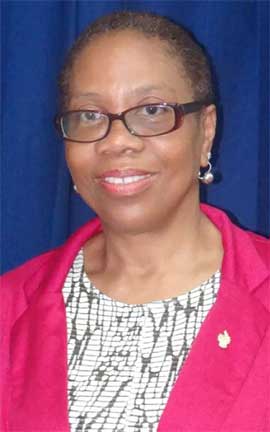 DR. Veronica Simon, Head of the Open Campus of the University of the West Indies in Saint Lucia has been chosen as part of the team of eminent scholars, scientists and public health experts from across the region, to develop a harmonised approach to confronting the fast-spreading virus which to date has affected more than 30 countries in Latin America and the Caribbean.
. The Task Force was developed to leverage the University's expertise and to coordinate efforts with regional governments, health ministries and other agencies to combat the Zika virus.
As part of its mandate, the UWI Task Force will convene a major symposium entitled "One Environment, One Health: Informing the Caribbean Response to Zika" scheduled to take place this coming Friday and Saturday in Bridgetown, Barbados.
The symposium will involve regional Ministries of Health, donor agencies, national and regional public health agencies and tourism stakeholders.
Dr. Simon's presentation will focus on the role of Continuing Education in the fight against the virus. Her presentation will form part of a wider discussion on "Communication and Continuing Education", chaired by Dr.Glenford Howe, also of the Open Campus. It is expected that the proceedings and recommendations of the symposium will subsequently be published by The UWI Press.
A regional observatory will collate, organise and disseminate information about the virus and will make the university's expertise accessible to researchers, government agencies, schools, health facilities and members of the general public. Additionally, the Task Force will develop and implement a comprehensive communications strategy for ensuring that information about the virus and its effects is shared broadly with the Caribbean public via radio, television, newspapers, the web and social media platforms.
The UWI Open Campus Saint Lucia extends congratulations to Dr. Simon on being chosen to be part of the team.